New VoIP and SMS integration is here! We're pleased to finally announce our newest tech partnership with JustCall!
Click-to-Call, Automated tasks, and SMS features
JustCall is a cloud-based phone system perfect for supercharging your sales teams with telephony and SMS features accessible from anywhere, anytime.
All calls, texts, call notes and outcomes are automatically logged and recorded in noCRM to minimize tedious manual tasks so your team has more time to nurture and close leads.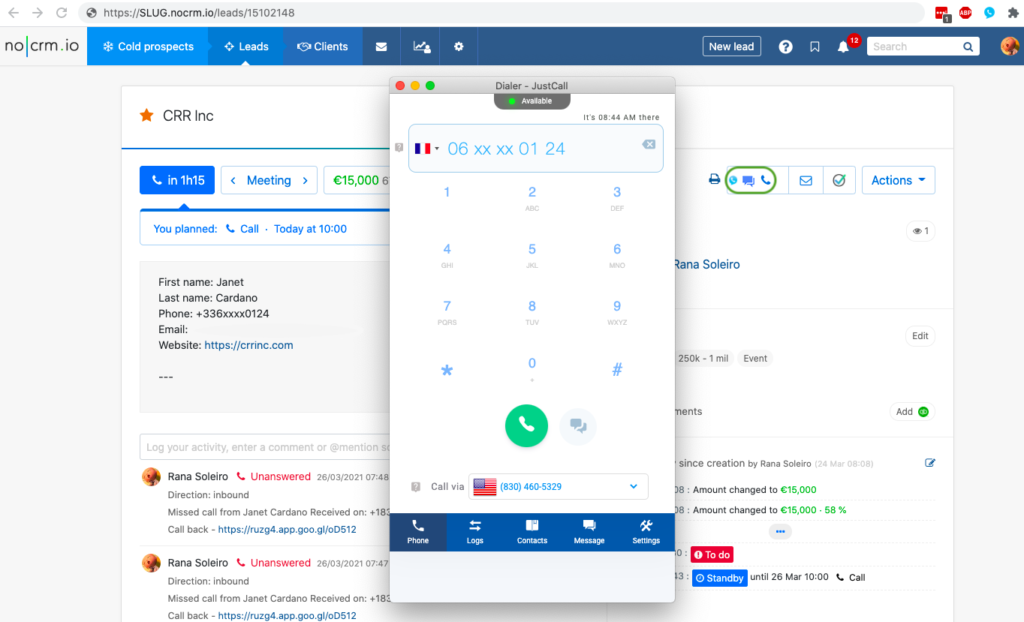 Create more valuable engagement to raise overall performance
With call recordings, live call monitoring features, and a comprehensive analytics dashboard, managers can identify challenges and train their salespeople to improve their conversations with leads and prospects.
Get started
These tools combined together will have you running a smoother sales process with automation. Sign up for a free trial on JustCall and follow our simple step-by-step guide here to set up the connection with your noCRM account and fire off your first call and first text!