As more and more companies continue to implement our lead management software, we face new usages and new technical changes arise. Why is this good? Because it allows us to improve our software!
Our tech team has worked hard during the past weeks making noCRM's search engine a lot more performant, and the results are amazing:
The autocomplete is much more powerful than it used to be as you can now directly find cold prospects from the autocomplete.
You can use the arrows of your keyboard to browse through the suggested results and press enter to open a prospect or a lead.
Search results are displayed faster in a much more organized way
For Expert Edition customers, the new search engine promptly opens the prospect's form you're searching for, without having to load the entire prospecting list.
Our promise is to help you and your sales reps to perform better, and this search engine revamp will definitely have a positive impact on that! 🙌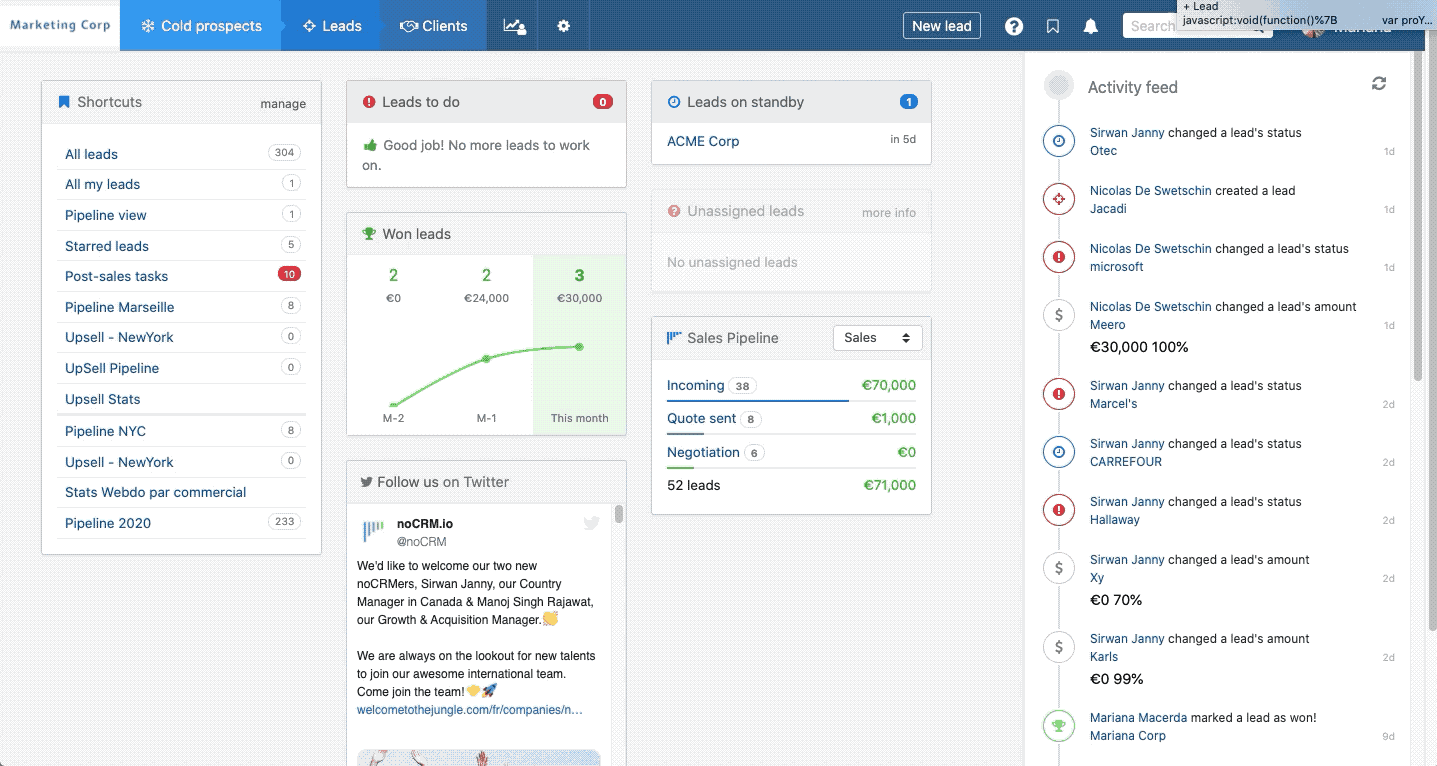 Don't you 💙 it? Give us your feedback in the comments section!👇
Cheers!
The noCRM.io team