As we come out of the summer holidays, we've made some important updates to our Aircall integration to help businesses with their sales qualification process. Previously, the connection only allowed full interactions with leads. You could make and receive calls from leads and have all the call details logged correctly. With this update, you can use Aircall for your prospect qualification activities too!
How does Aircall work with prospect qualification in noCRM?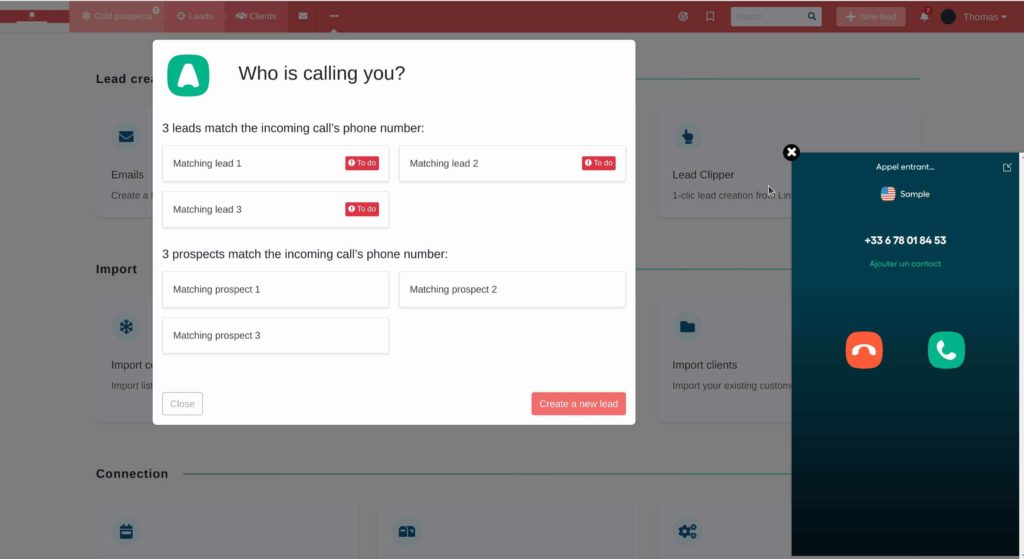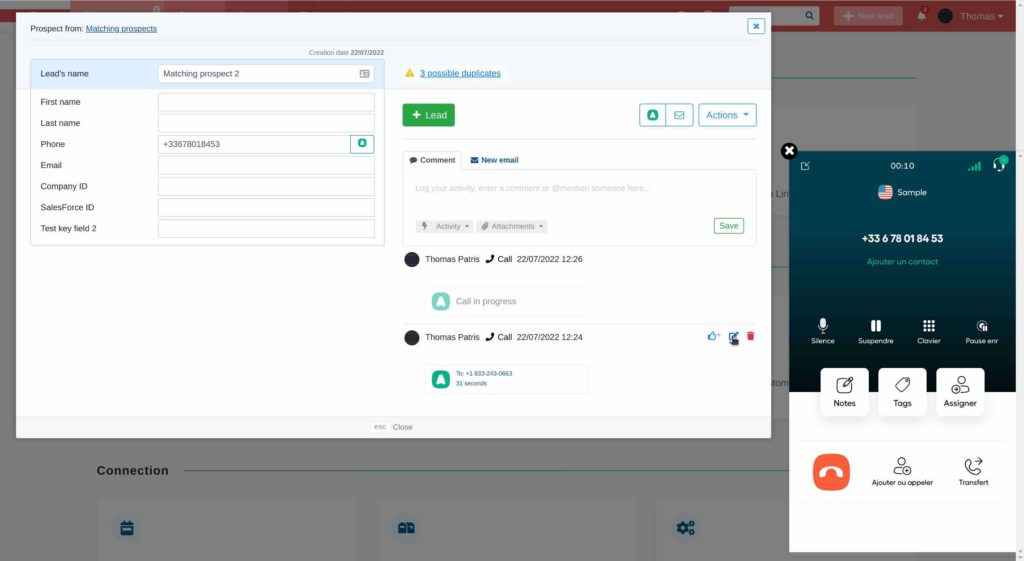 When receiving a call from a prospect, noCRM automatically prompts a pop-up displaying a list of prospects that match the phone number dialing in. You may then click on the correct one to open the prospect card and manage it.
Once you make and/or receive calls from prospects, call details such as recordings, duration, and the number will automatically be logged on your prospect's card.
You can further improve your prospecting and sales qualification process with our free sales script generator tool accessible directly from your prospect card. Create a sales script from scratch with drag-and-drop functionality. You can also use any of our ready-made templates along with our Aircall integration to increase outcome success.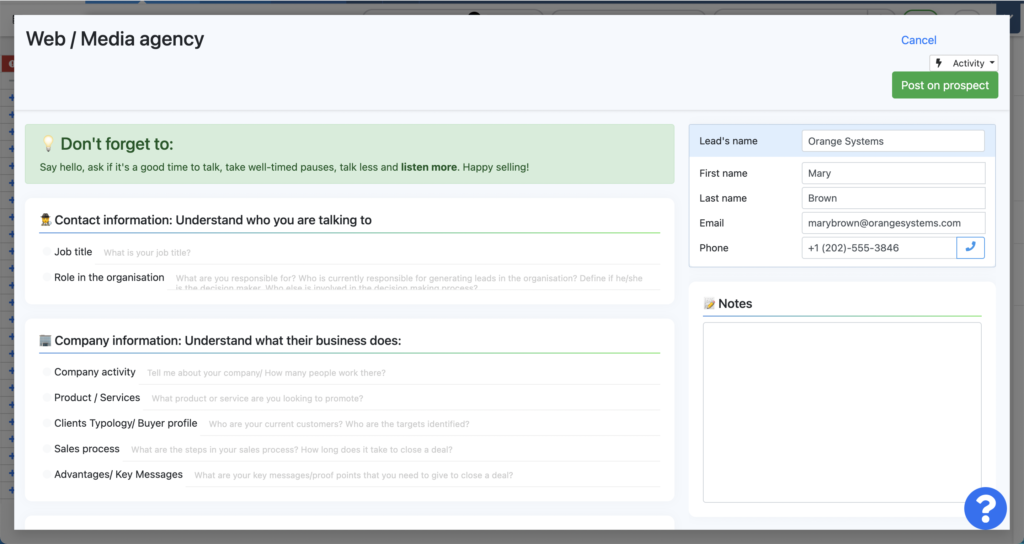 If you're interested in exploring and testing noCRM's Aircall integration, head to your Admin Panel > Third-party apps in your noCRM account or simply check out our dedicated support page here.