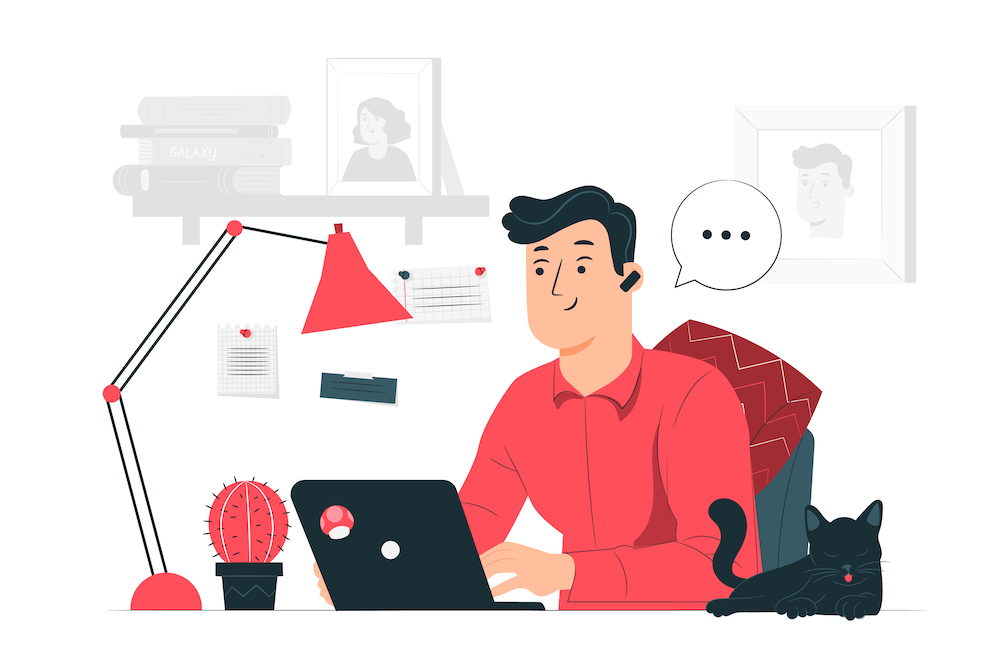 Before deciding what is the best CRM for a small business, first you need to determine if it's really necessary. As such, SMBs should ask important questions about their setup to understand if a CRM fits day-to-day business requirements.
You Don't Need a CRM
One of the primary questions centers around how many customers an SMB may have.
If it's in the thousands, the best CRM for a small business is one that can manage such a large number. Try to avoid in-house development and go with an open-source product like SugarCRM or Odoo, or even a SaaS service like Salesforce.
SaaS tends to be more cost-effective, unless there is already an in-house tech team ready to build a solution. However, going the in-house route can deviate staff from other tasks and take up a considerable amount of time. As for SaaS, Salesforce is the market leader, but implementing its full features is costly and time-consuming.
Customer Process is Key
Perhaps SMBs don't have a vast pool of customers but contain enough to automate interactions. If that's the case, a CRM is still necessary. A marketing CRM is the best bet here, with Marketo and Intercom providing suitable solutions depending on requirements.
Next, decide whether the business needs are more focused on the sales team and increasing conversions or retaining customers. Do the reps need to focus on making several calls, sending emails and attending to meetings before closing deals? If that's the case, a sales CRM is the answer.
If a sales CRM is required, avoid the generic ones.
If a sales CRM is needed, try and stay away from generic ones. Don't believe the hype; having a central tool with all the data sounds promising, but in reality, it doesn't work for salespeople. A specialized sales CRM is preferable in this scenario, and Lead management software is the right option.
I've Got 99 Problems, but a Sales CRM for a Small Business Ain't One
Salespeople face several obstacles which block their path to converting leads quickly when they use a general CRM. Multi-purposes CRM is designed with CEOs, managers, and marketing teams in mind for report building. Not for salespeople who are action-oriented.
CRM requires large amounts of data to be filled out before the salesperson can advance to the next stage.
Best case scenario: Salespeople add all the data minutes before the latest sales meeting. Worst case scenario: They leave lots of data out when filing them in with information.
Put Sales First With Lead Software Management
If SMB managers ask their sales staff to spend significant time acting as an administrator, issues arise. To solve the problem, they should use a service that makes data entry fast and easy. Something that allows for smooth transfers from Excel sheets, automated business card entry, and taking direct information from sources such as LinkedIn.
Everyone involved needs a clear view of the pipeline, with salespeople knowing exactly who to follow-up with next. After all, that is what they are most interested in: What comes next without confusion or hassle.
If sales staff spend significant time acting as an administrator, it's an issue.
If salespeople are field-based, it's imperative to have a mobile app. Staff shouldn't miss leads or not be able to communicate while they're on the go.
Cold calling might be a large part of the process. If that's that's the case, choose a tool that makes a clear distinction between unqualified prospects and leads. If other tools are needed to integrate with the app, make sure it's something that seamlessly connects and syncs calendars etc.
Simplify Your Process and Increase Revenue
Simplicity is key. Use a system that works around salespeople. Not the other way around. The sales process varies, but the overall methods salespeople use remain the same. Choose a solution that is customizable but doesn't overpopulate with options or require the input of a tech team.
Choose SaaS over installed apps for greater connectivity and to remove the need for specialised maintenance. Lastly, test out which one works best for SMBs. Most SaaS feature free trials.
Testing a service for two weeks should give SMBs an idea as to whether it's right for their set up. Once you have the right CRM installed, you can fully focus on your number one priorities: Sales.