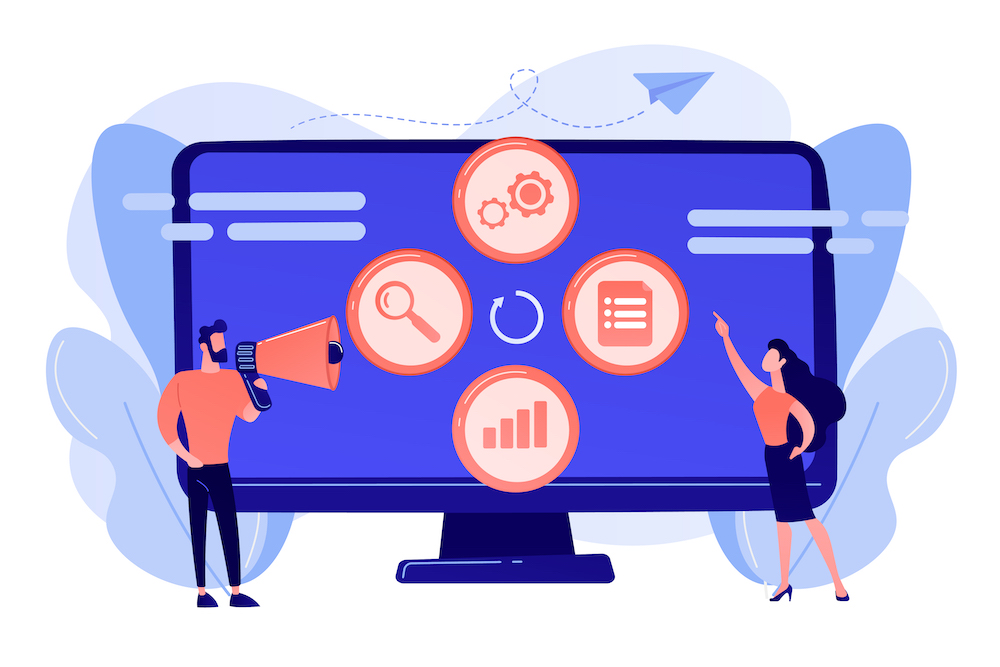 When it comes to moving on from excel and modernizing your sales process, many businesses opt for lead management software over CRM. Its ability to focus solely on managing leads is appealing in a sea of CRM systems that overcomplicated the process.
As the demand for lead management software increases, so does the choice. In what was initially a relatively small market there is now a plethora of options. That's why choosing the best lead management software isn't a straightforward decision.
The purpose of this guide is to help you choose with these six tips on how to find the best software for managing leads and moving deals through the pipeline with more clarity.
TDLR:
1) The solution should be simple
2) It focuses on the pipeline
3) Integration is key
4) Offers easy options to manage the team
5) Clear distinction between cold and qualified leads
6) Has mobile access
Six tips for better lead management software
1) It should be simple to use. No ifs, no buts
We've covered the pitfalls of tasking CRM software with managing leads and how it acts as a deterrent to sales reps. Lead management software shouldn't follow the same path – from inception to deal closing, the system has to be easy for salespeople to use.
Salespeople are still the key component to a successful sales department. The best lead management software acts more like the sidekick, always providing a clear, actionable next step and easy access to the pipeline.
2) Focus on Pipeline
The pipeline is the sales matrix – the map displaying a lead's journey from qualified prospect to converted customer. Therefore, your lead management software needs to put the pipeline at the center of attention. It's emblematic to the whole sales team.
The pipeline is the sales matrix.
The next action is the fulcrum of a salesperson's day. Without out one, staying on top of meetings, calls that need making, and other related tasks is a tough ask. From the moment you log into lead management software, there needs to be a clear route mapped out in the pipeline with actionable goals.
3) Integration
The demand for specialized software with a primary focus is on the rise and is one of the reasons for the popularity of lead management software. That doesn't mean other tools don't hold weight, though.
The best lead management software is SaaS plays well with others. Management and reps need options to pick and choose the tools they use to compliment the service with easy plug and play solutions. Whether accounting software, cloud-based phone systems or Google apps, connections should be seamless and simple.
4) Managing the Team
For a manager to lead a team, they need clear visibility over the entire sales setup. That means having access to stats, looking at the activity feed and being able to comment when necessary. Such management leads to good team collaboration across the board.
The software should be easy for managers to control the process when needed. If a deal is on the cusp of being lost, then there should have a system allowing those with more responsibility to step in and put things back on track.
A manager needs to have a positive oversight of the whole process.
Any tool should promote positive interactions between team members. But the manager needs to have a total oversight of the whole experience. Lead management software should be designed around such a concept, giving leaders transparency over every stage of the deal.
5) Have a Clear Distinction Between Cold and Qualified Leads
Being able to make a clear distinction between prospecting lists and leads is essential to top-quality lead management software. Too often, companies are left with one long list that distorts qualified and unqualified prospects. It's a big ask getting salespeople to sift through so many contacts and reach targets.
If a sales team is clear about the leads they need to go after, results will generally be more positive. Have one section working on the unqualified leads and making cold calls, while the other closes deals further along the line.
The best lead management software provides the option to have a prospecting list, one for unqualified leads, as well as focusing on solid leads that are further in the process.
6) Mobile Access
Lastly, but by no means least, is access. Being able to log in to your lead management software at a desk is great, but what about if you're in the field? Reps need a fluid solution that allows them to see their leads at any time.
Reps need a fluid solution that allows them to see their leads at any time.
A mobile apps provides the opportunity to capture prospect details while at networking events. It's even better with features like business card scanners capable of automating details. With a mobile app, reps have pipeline access form their pocket.
Finding the Best Lead Management Software
The best lead management software covers every aspect of a salesperson's process. It's an enabler that equips reps with better ammunition to do their jobs. And it does it with simplicity.