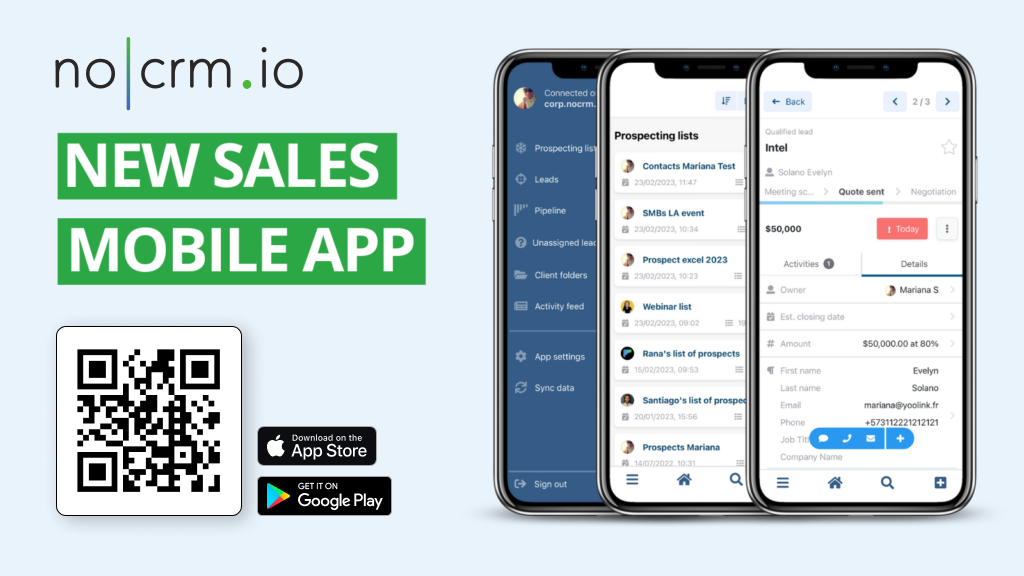 Great news! We're excited to announce that our mobile sales app has gone through some major updates that will surely please salespeople.
With its totally redesigned interface, working on the go has never been easier.
Access your prospecting lists, contact leads in just a second, easily onboard new members… Read on to learn what noCRM revamped app has to offer you.
#1 Access prospecting lists and manage prospects
Just as in the web interface of noCRM, you can now access your prospecting lists directly on the app. This means you can view:
Which prospects have been cancelled
Which prospects have been turned to leads
Which prospects do you still have to work on
You can access each prospect's information, update them and update their status: ideal when you're prospecting on the field!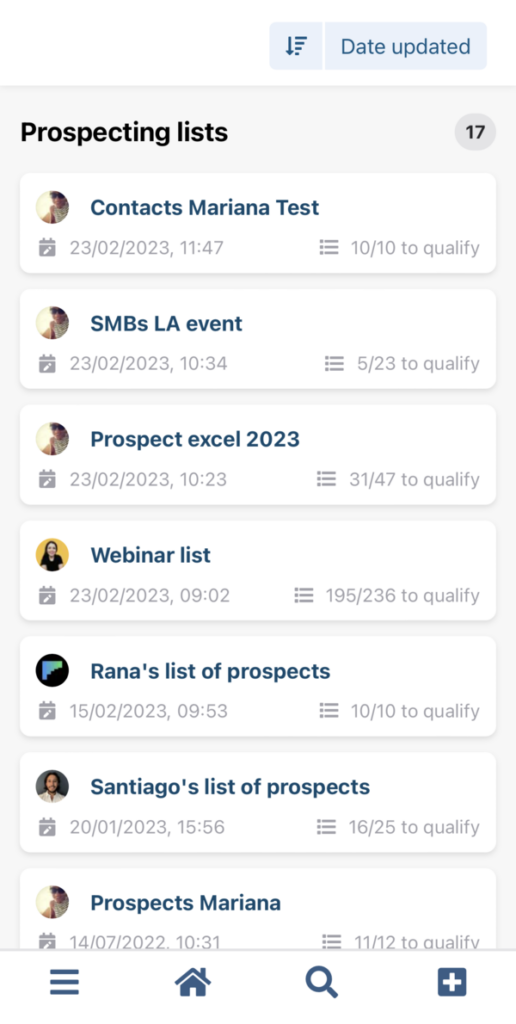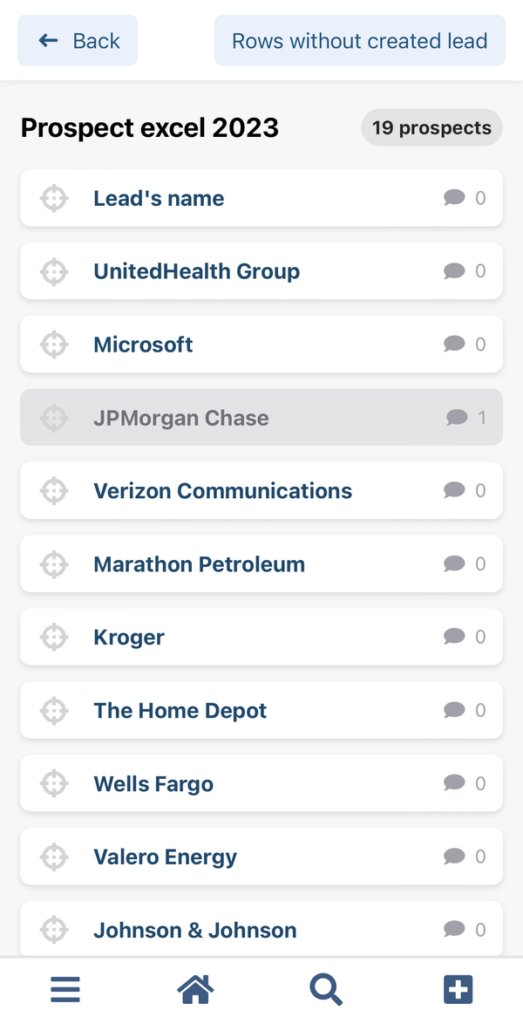 #2 Access your own and your team's leads
If you've been using the noCRM app, you know that you could already access your leads list. However, you can now also access your team's leads lists and keep track of everyone's activities.
To get a better and quicker view of the leads you are looking for, the app allows you to filter them by user, status, and tags.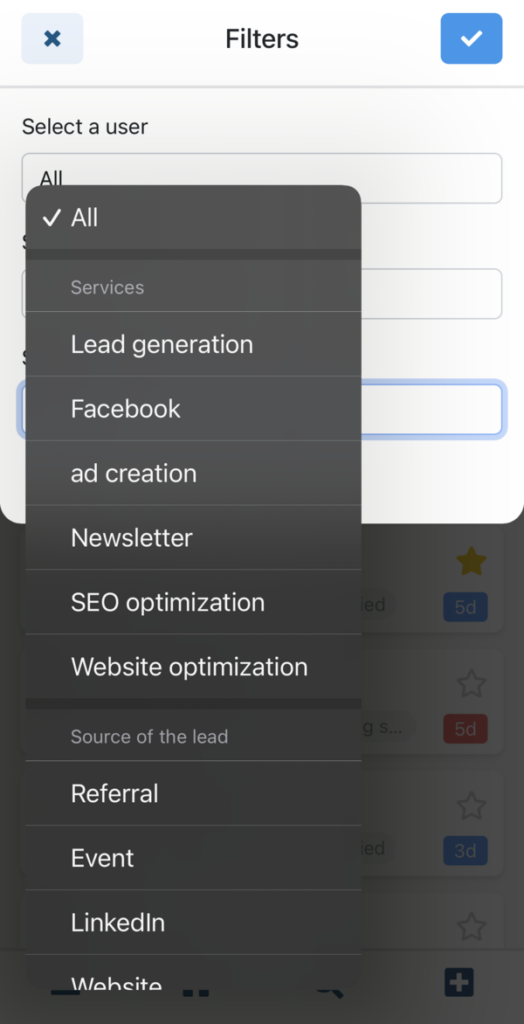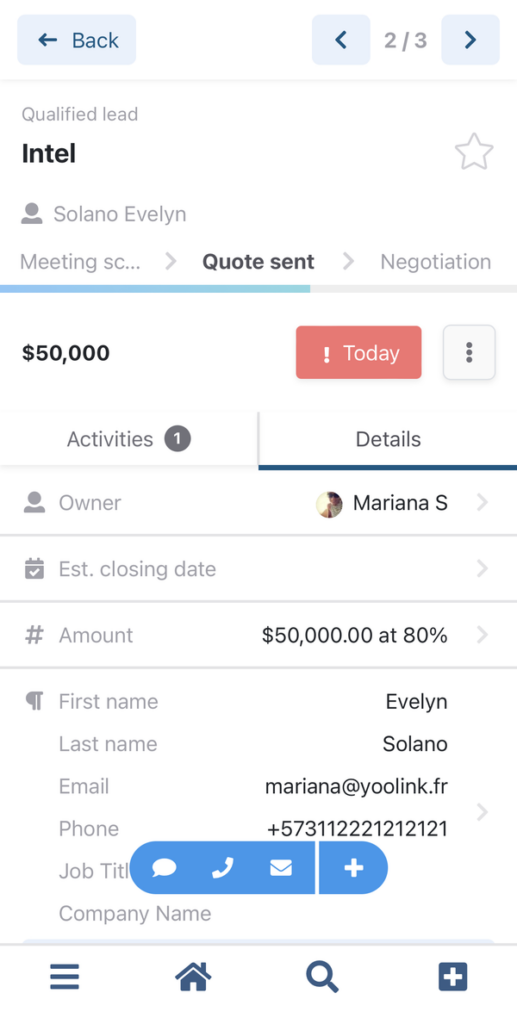 #3 Contact leads in seconds
What salesperson has never been confronted with this situation: having to quickly contact a lead without having immediate access to their laptop?
That's an ancient story: when you open a lead's profile on the noCRM app, all you'll have to do is click on one of the dedicated buttons to:
Open a WhatsApp conversion with the lead
Launch a phone call
Open a draft email in your email app
This way, salespeople can contact their leads at any time, anywhere, making sure to not lose a lead again.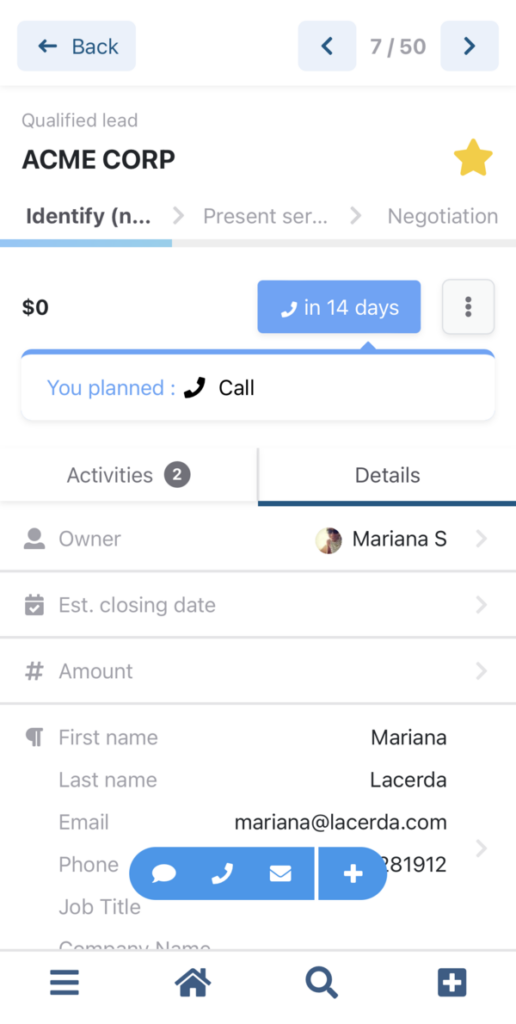 #4 Easily onboard new members
As we've thought of everything to maximize your time so you can focus on sales, we've also taken our app onboarding to the next level.
Whenever you welcome a new member to your sales team, when they download noCRM's mobile sales app, they'll be guided through each step with helpful messages on how to use the app.
They'll be ready to go in no time!
How to download the app?
If you're already a user of the noCRM mobile app, make sure to get the latest update to optimize your prospecting and sales process.
Still haven't tried the mobile app? You can download it right here: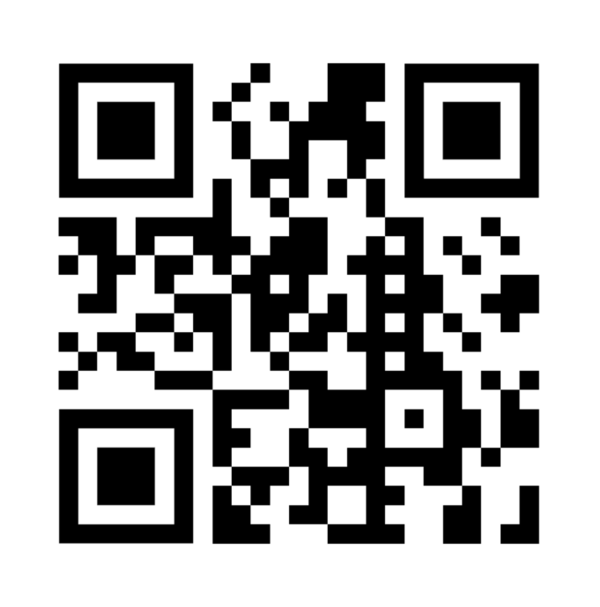 You can also learn more about the features available on the mobile app, right here.