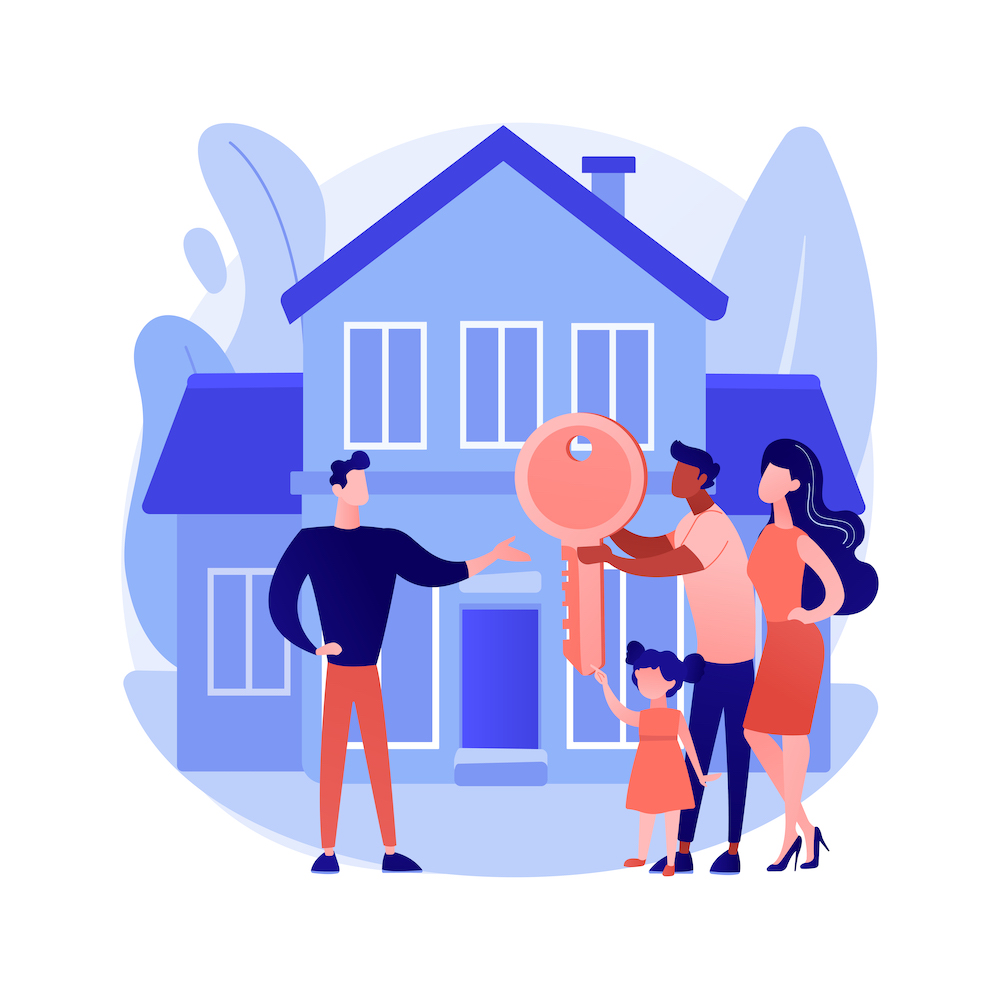 Finding new clients is one of the most difficult and expensive parts of being a salesperson. Most estate agents try various methods to find the most efficient way of finding new clients.
It can take years — and if you're a small agency, you probably don't have the luxury of having your own dedicated sales team.
Fortunately, however, there are various time-saving methods in the real estate sector. Real estate prospecting is an efficient way to bring in new sales mandates, to have an extensive catalogue, and to speed up sales.
Follow our guide to developing effective real estate prospecting scripts. Don't hesitate to try our free sales script generator!
What is real estate prospecting?
Real estate prospecting consists in collecting estate ads that are posted on various websites or social media platforms by individuals.
The goal is to contact the individuals to convince them to sign a sales mandate.
How can you convince potential sellers over the phone? Which are the most effective methods? Which catchphrases are best to use? How do you do phone prospecting in the real estate sector?
Phone prospecting has to be efficient. A successful phone call will let an estate bring in exclusive sales mandates.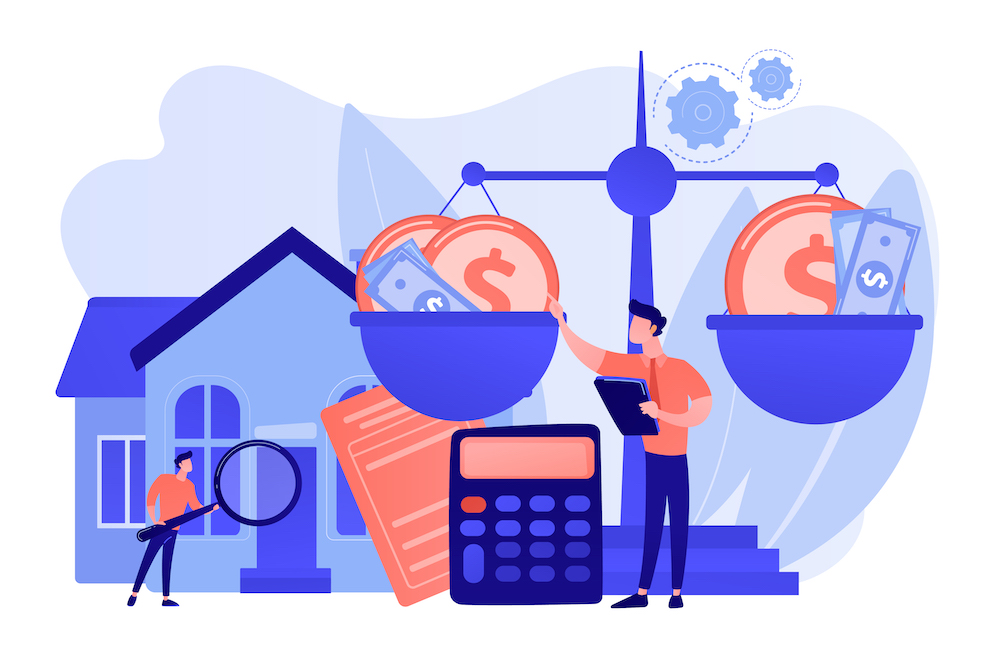 How to nail real estate prospecting
How do you contact the property owner? 
An estate agent has to follow the property owner, so that they feel truly listened to. This will help the estate agent stand out from all the other phone calls that individuals may receive.
Make sure to listen and take the time to consider the owner's questions and needs. A professional agent has to be a pillar for the property owner.
To stand out nowadays, you need to offer real support, like giving pertinent advice., This is the value you bring to the owner. The owner needs to feel that they are speaking with a trustworthy person who is listening to them. This will help you develop a positive image as an estate agent.
An agent's image is fundamental in successful real estate prospecting.
How to adapt your message?
Prospecting is part of an ecosystem that is much bigger than just real estate. In order to prospect effectively in 2023, you need to coordinate various distribution channels: calls, emails, text messages, and letters.
Nowadays, sellers are often solicited by calls, by app notifications, and by the many messages they receive.
This is a skill an estate agent needs to practice. The difference between the best agents and the rest generally lies in the quality and regularity of their prospecting calls.
To call many people, you need to develop a sales pitch that will let you adapt your message based on who is on the phone.
A sales pitch will structure the conversation, helping you raise prospects' interest who will become potential clients.
When should you contact the owner?
You can contact owners to get to know them. Unsurprisingly, most owners refuse to give a sales mandate from the first contact. First contact can be via text or email.
You should contact them again after 3 weeks. If they still haven't sold their property, they'll be more likely to give their sales mandate. Contacting them helps develop trust, which is essential in real estate.
Why use real estate prospecting scripts?
Real estate prospecting scripts help you follow some very important rules.
Define a clear and efficient reason for the call
You need to be precise about why you are calling. Clarify the reason behind your call as quickly as possible, so as to raise the prospect's interest and have a more pleasant exchange with them.
Real estate is all about forming new connections. If you are looking for new business, focus on speaking to new people.
Prepare beforehand
An estate agent always needs to be prepared before a call, so as to have a list of the questions they might ask the prospect. The agent should also have some preliminary information about the property owner. This is a key step in real estate prospecting.
If prepared, the agent can focus on the owner and their needs, rather than thinking about the next question to ask. This will lead to an efficient, targeted, and personable conversation.
Follow a scenario that is adapted to the prospect
Whatever the sales scripts and scenario you use, they need to have these key elements:
Have a goal: define the result you are looking for from the call, be it evaluating a buyer's budget or bringing in a new listing.
Be positive: be optimistic during phone calls and show the prospect that you are excited to work with them.
Show empathy: even during the initial cold call, successful estate agents empathise with their clients' frustrations and show that they understand their problems.
Ask questions: asking questions helps you engage in a more meaningful conversation with the client, so as to build a deeper relationship.
Highlight your call's added value: offer a solution to their problem instead of selling them your skills as an estate agent.
These elements will help you have an efficient phone call with the prospect. They will feel listened to, so will trust you and open up to you.
Some tips for writing effective real estate prospecting scripts
Use script generators for your real estate prospecting scripts
There are tools to develop effective scripts, like noCRM's free sales script generator. It is free and accessible, letting you generate a real estate prospecting script in just a few clicks.
We have a dedicated sales script for real estate prospecting to help you. It is an essential tool.
Practice
You need to practice and develop your skills in order to be successful in phone prospecting in any situation.
You can create a robust content hub, which answers all your prospects' potential questions. With time, you will need to have a firm grasp of the hub. Many prospects ask the same questions, so you can share the relevant information through various channels.
Have the right mindset
The most important element is your mindset. You need to be sure that your service has real value for your client and that you can actually help them.
If you are convinced that you can offer a wonderful service to your client, by bringing solutions to their problems, for example, the client will not feel like you are disturbing them. They will feel helped and will listen to you.
If you believe in your service, people will believe in you.
Be convinced of your impact
You can use as many sales tricks as you want, but you need to be sure of the impact you can have on your clientele in order to be successful as an estate agent.
It's a mindset, in that your behaviour and confidence precede whatever sales techniques you may use. You need to get rid of sellers' mental blocks.
To succeed in real estate prospecting, you need to get a prospect's attention every time you contact them, as, in 90% of cases, sales mandates are only signed after making contact 4 times.
Real estate prospecting comes down to seducing the prospect. Take the time to identify prospects and adapt your pitch as much as you can to their needs and desires. In order to understand their needs without being intrusive, think about your prospects' worries. Understanding their difficulties will help you create the appropriate content.
Don't forget to also take the time to form a personal relationship with them before the first contact.
Lastly, use tools like noCRM to generate phone prospecting scripts for free. Integrate your personalised sales script into your prospects' profiles and keep a trace of each prospect's progress.
---
Frequently asked questions
What is real estate prospecting?
It is when an estate agent gets into contact with an individual selling a property, so as to get a sales mandate for the property.
What makes a good estate agent in prospecting?
A good estate agent makes regular and high-quality calls with prospects, in the aim of bringing in new sales mandates.
What is important when calling a prospect?
You should show empathy, by listening to their questions and making sure they feel heard.