Create a cold calling script in minutes
100% free
Use noCRM.io's sales script to easily qualify leads by asking the right questions and getting the information you need.
Create your free sales script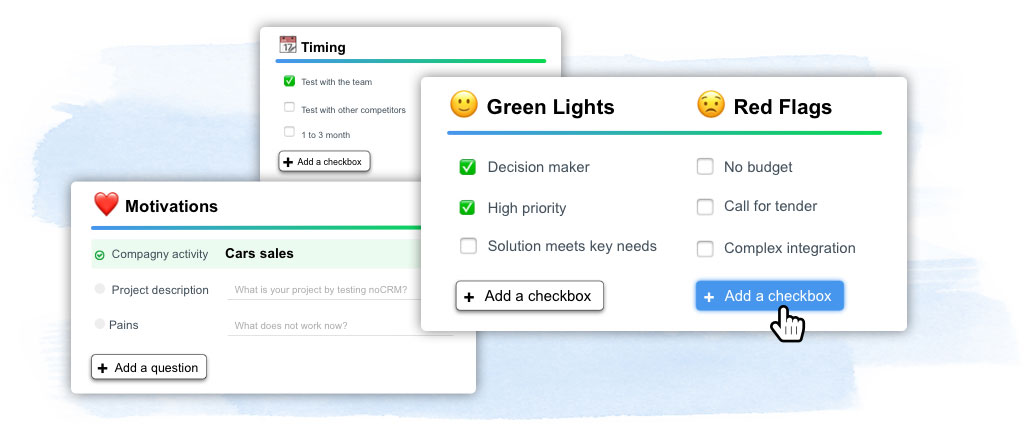 Why use a customized sales script for your calls?
When you have 100 leads to call each day with targets to achieve, there is a lot of pressure to ace your cold calling. You need an easy-to-use sales script to help ensure that you don't forget any information and that each call is structured coherently.
At noCRM.io, our sales team designed their own sales script. It took the form of a list of questions to ask each lead with check boxes for the answers to avoid wasting time. At then end in one click all the data could be sent directly to a lead management or sales software.
They found it so useful, we decided to make into a feature to share with all sales teams with the aim of making cold calling just that little bit less painful. Watch the 1-minute video below to learn more!
noCRM.io's free sales script
integrates with the sale software or CRM that you use already.