How to build a winning sales script?
Whether you call it a cold call script or a sales script, it often has a bad reputation for being robot-like, standard, and highly monotonous. We've all experienced those frankly awkward calls where you know the person is reading a text they don't even care about.
The script should guide you to get the required information from the prospect, to properly qualify them, and eventually move them onto the next step. Don't forget, a good script should only be a guide, the conversation itself should go with the flow.
To cut straight to the heart of the topic, should you be using a sales script? The answer is yes and we'll go first through the advantages before jumping into the hows of building a great calling script.
1/ What is a sales script & how can it help you?
Correctly qualify cold prospects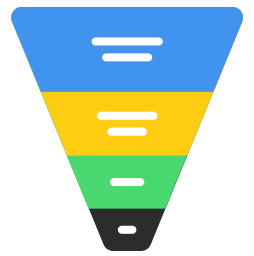 Quite often companies think that they have a closing problem, in fact, most of the time they have a qualifying problem. If you don't qualify correctly a prospect, you will lose time managing a lead that was never meant to close.
This is why you have to properly organize your prospecting and cold calling. It's also important that all your sales reps qualify their lead the same way. You need to be sure that everybody in your team collects the important information for effective sales.
Be sure to ask the questions that hurt.
As a sales rep, you often have nice calls that result in "Oh wonderful, I really like your product it seems very interesting". This does not mean the prospect is definitely a good lead. It's not because you had a nice chat that you have a lead.
You should get the answers to these questions : Is the person a decison maker? Is there a budget? What is the timeframe? Are any competitors involved?
A call script will help you ask the questions that hurt, the questions that will help you understand where are the difficulties, what hurdles stand in your way. That way if you have a nice chat AND it's with a qualified lead, you know that the deal is going somewhere.
It gives you confidence to start your cold call
Monday mornings, daily targets, weekly targets… as a sales rep, all of this can become overwhelming while adding pressure. And this baggage can be carried forward in your sales pitch at the beginning of your call.
Imagine a scenario where you have a list of 100 prospects to reach out to and you've had a sloppy start with most of them not showing any interest.
This could really hamper your confidence. What you need is a set guide like a sales script that gives you a solid start for your call. It really changes the way you approach cold calling and translates it into a repeatable and efficient process.
It keeps you in control of the conversation
A sales script not only provides a solid start to your cold calling but should help you maneuver and channel the conversation the way you want. That said, this may not always be the case as it depends from prospect to prospect.
But most often, the ball will remain in your court, allowing you to take most of the shots. A sales script brings a rhythm to your conversation and gives your call a natural flow.
It helps in objection handling
You can organize your sales script to manage objections or include any advice on how to deal with the most common challenges.
As calling is about confidence, everything that can raise the morale of your team is really important. But as always it only works if your Sales Development Representatives (SDR) have a clear understanding of what they're selling. They need to be truly listening to their prospects.
It helps focus on the outcome
The purpose of a sales script isn't to convert prospects into customers on the first call but rather qualify them to help you decide on the outcome of the call. Should they be moved to the next step for a meeting with a sales person? Or is the prospect outside your target audience and should be abandoned?
This is one very crucial benefit of using a sales script. It gives you a better distinction of the fit between your prospects and your product or service.
When building your sales script, you'll take the example of how your best sales person conducts their calls. This means your team is no longer improvising during calls, which is ineffective and a waste of energy. And the overall standard of the team will be raised as you are relying on the experience of the highest performing member.
Also, a sales script is not set in stone. It has to evolve based on your experience and on feedback from your salespeople, which is where these recordings are also handy. You have to question it and test other versions to build the script that will help you achieve your goals.
2/ How to build a winning sales script?
Before jumping in the "how to build the script", it's important to understand who you're talking to. Is it pure cold calling i.e. are you calling people that have never heard of your company? Or, are you calling people that have requested information or that have registered online for a free trial for example?
In the second case it's much easier as people already know about your product or service, and you don't need to struggle to gain access to the other person and get their attention. You'd be amazed to discover how people love to follow a process.
Quite early in the call you'll be able to say 'I have a few questions in order to clearly understand your needs and your project, may I go ahead?' and it will work as people love to talk about their business, their needs and their problems.
In the first case it's more difficult and your script probably needs more details on how to start the call.
Structure of a cold calling script:
There are 5 basic sections in a cold calling script: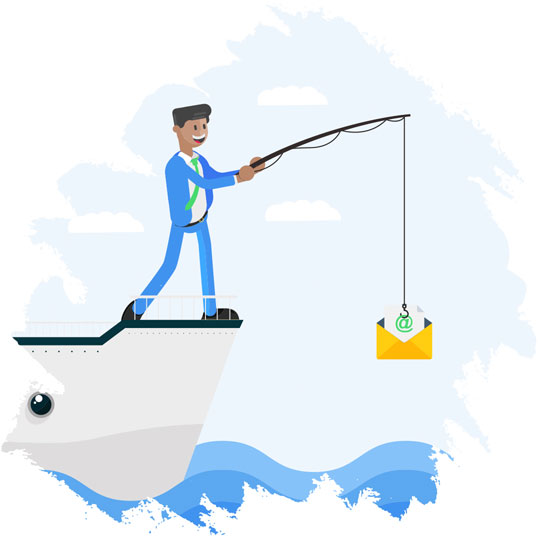 • An introduction
• A quick pitch
• Questions
• Qualification
• Next step
During your calls you might need to go through a gate keeper like a secretary. We will not discuss this here as it could be a full post on its own so we're going to focus on the call with the intended person.
The introduction
You must be friendly and polite. Acknowledge that the person's time is precious, ask if they are are free to speak and make it clear that your call is targeted and that there is a real reason to call this prospect specifically.
To give more clarity, we will use our own sales script in the following examples (we sell a lead management software for sales teams).
"Hello [name], Inès from noCRM here. I hope you're having a good day?"
YES
"Great! Sorry for calling you out of the blue. I know your time is precious, so I'll keep it short. I've found your company [Name of the company] on the web, I see that you sell B2B services, could I take 30 seconds of your time to explain the reason for my call?"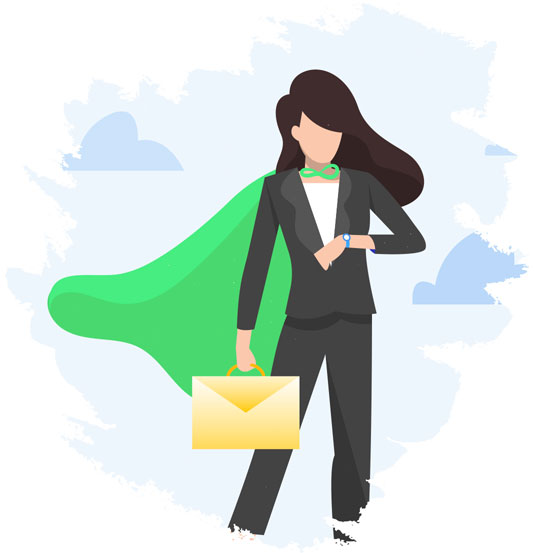 It's important to ask permission to speak, to be sure that the prospect is not in the middle of something or suggest that you schedule a call at another time if needed. It's also important not to rush while speaking, and to leave clear pauses to get answers.
Blanks in the conversation are crucial as they give your prospect the opportunity to speak. People hate gaps in a conversation, and they will fill it by talking just to avoid the void of silence. People are also used to fighting against sales people, so the quicker you speak, the more it amplifies the idea that you're stealing their time. Speak slowly and confidently, you're not here to steal their time but to help them.
It's also important to show the person that you know what their company does, and what is the part of its process you're addressing (B2B sales in our case).
Pitch
Once the prospect says "yes", have an opening pitch prepared. The pitch shouldn't reveal your value proposition. Instead, it should be enough to cover what you do and leave room for the prospect to ask questions. A good pitch can be:
"Perfect! So [name], at noCRM we have developed software to help SMBs manage their sales process efficiently. We've noticed that companies are either under equipped - still using Excel – or over equipped with powerful CRM that sales people hate using. We've come up with a solution that is 100% sales oriented that helps salespeople on their daily basis.
Is this something that speaks to you and could you tell me how your sales team is currently organized?"
The goal here is to start a conversation. It's important that the question is an open one. It should not be a question that can be answered by yes or no. Once the prospect starts replying, you will be able to start gathering information that will enable you to qualify them.
Qualifying a B2B prospect
The questions asked will depend on your business and your objective. That said, for B2B there are questions that you always need to answer: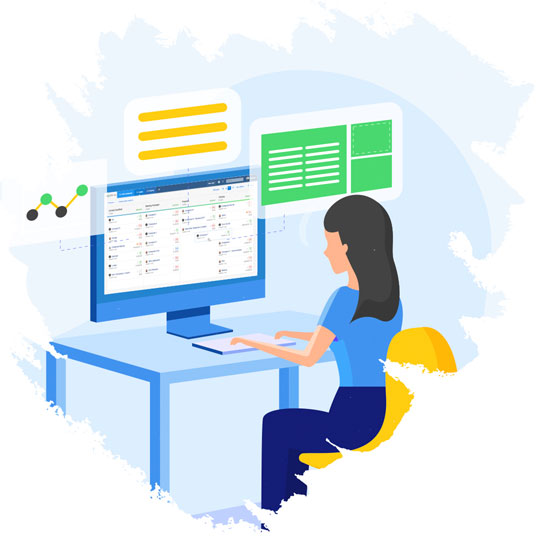 • What is the business of the company you're talking to? You need to have a good understanding of who they are, what their business is, who their customers are. It includes also their size, their revenue and the countries they operate in.
• What challenges do they face? This is especially important to understand what problems they have that your product or services might solve.
• Who are you talking to? What is the position of the person you're speaking with? Do they have the ability to take a decision?
• Timing: Where is the company in its willingness to solve the problem? Is the problem important? What would be the schedule: can it be closed in 1 week, 1 month, 1 semester or 1 year?
• Is there a budget? The budget might not be discussed in a first cold call, but if the call follows an inquiry on your website this is something you should definitively check. You don't need to discuss how much it will cost but you have to ensure that they are ready to spend a reasonable amount of money to solve their problem.
You have to evaluate the prospect. Based on your conversation and their responses to your questions you should have a good idea about their needs, motivations and level of intent to adopt your product or service.
You can then move them to the final step.
The close
If it happens that the prospect is a good fit you now have to get them to commit to a next step. If on the other hand, they are a bad fit, don't push the lead any further in your sales process.
The next step is rarely a direct close of the deal. You don't sell on the first call. You want to book a longer call or a demo with an account executive, or you want to organize a meeting. You should always focus on the outcome, all the process converges to that next action.
In your sales qualifying script you can also include a pros and cons checklist for the cold callers of the attributes that constitute a qualified lead.
Which tools can you use to build a nice and efficient sales script?
Our free sales script generator is clearly the best tool to do that. It's free, it requires no software installation as it's online, and the interface makes it very easy to create question blocs.
It's compatible with all CRMs on the market and even Excel.
Sales Script Generator's amazing features for more efficient calls
Lead scoring
So that after your call you can immediately rate the lead and their interest in your product or service.

Timer to measure the duration of the call
This can give you precious information about the average time you spend on calls that lead to a successful lead qualification (and inversely how much time is spent on unqualified leads).

QR code for quick dialing
This is another very useful feature that can help your sales rep save plenty of time. All they have to do is click on the "phone" button and scan the QR code with their mobile phone, and the number is automatically dialed.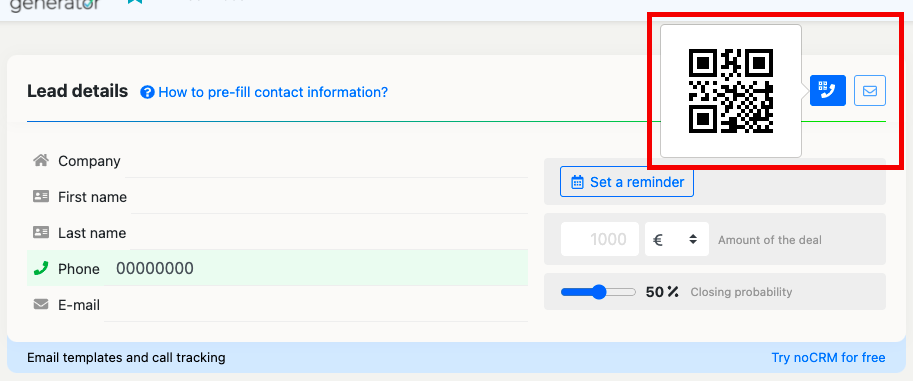 You can also easily link your cold call script to an Excel file to pre-fill the contact information and save a lot of time.
You can start your cold call script from scratch or you can also decide to use one of the available sales call script templates.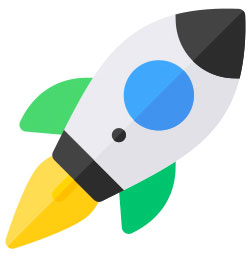 Free Sales Script Templates for Different Work Sectors
B2B: to get all the needed information about the contact and the company, their needs, timing and budget.
Access our FREE B2B Sales Script Template here.
Real estate: to get the information about the contact, their timing and budget, and all the required details of the property. It even comes with a list of pros and cons.
Access our FREE Real State Sales Script Template here.
Insurance broker: to know all about your contact, but also their current situation regarding insurance, their needs, and the pros and cons of the prospect's information.
Access our FREE Insurance Broker Sales Script Template here.
Marketing agency: to learn all about your prospect and their company, but also about their marketing activities and needs.
Access our FREE Marketing Agency Sales Script Template here.
Winning Sales Script : Conclusion
The Sales Script Generator is the tool your team needs to make successful prospecting calls. Not only they will gain confidence and be in control of the conversations, but they will most of all, have all the right elements to focus on the outcomes and correctly qualify their leads.
Not only creating the winning sales script you need is made easier with this tool, but your sales team will also have access to different features to ease their work :
• Lead Scoring
• Timer to measure the duration of the call
• QR code for quick dialing

To get access to more amazing features, the cold call script works perfectly with any CRM or even Excel, but of course it's even better used with noCRM.
You'll be able to use multiple sales scripts that will be accessible directly from your cold prospects and your leads. You can then access other great features of noCRM for lead management including:
• Prospecting list management
• Click to call, directly from our tool
• Email templates
• Activity log, to know where you stand with a lead
• Lead follow-up, accessing different views of your sales steps
• "To-do" page, to know the next actions to take
And you can discover many more features on noCRM.io from correctly qualifying prospects with a winning sales script built in our Sales Script Generator, to managing your leads and closing deals!
Sales Script Generator
Sales script
Sales Team
Cold Call Script
15-day free trial - No contract - No credit card required