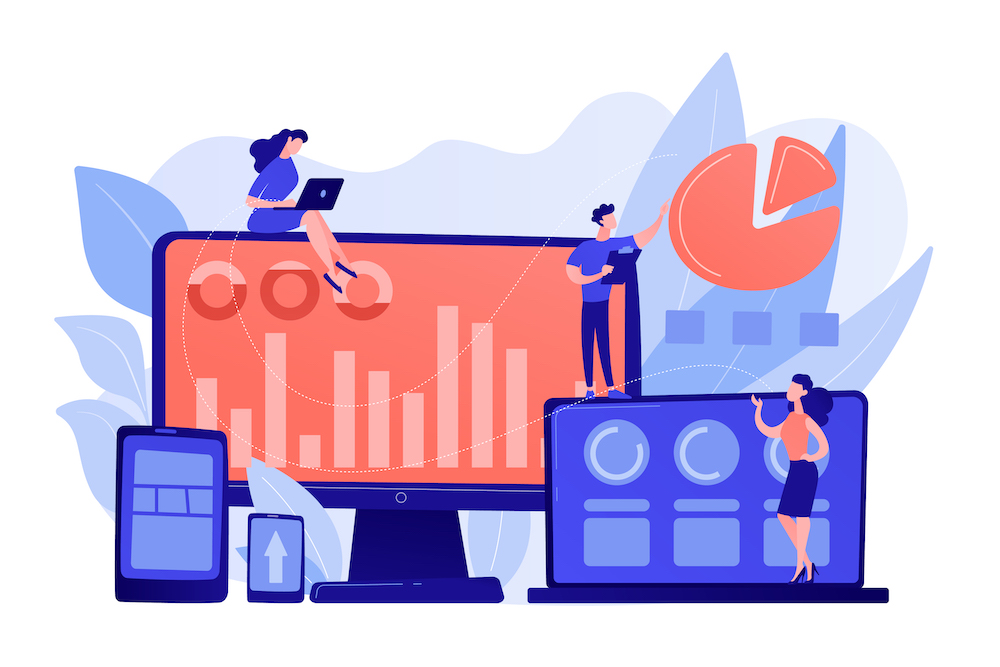 If you're looking for tools to improve your business performance, sales reporting is one way to go. A sales reporting tool allows you to collect, analyze and present your company's data in order to obtain valuable information for making informed decisions.
In this article, we'll take a look at the five most effective reporting tools on the market, and their respective benefits to help you choose the one that's right for your business.
What is a sales reporting tool?
For sales jobs, it's essential that you have accurate information about sales, leads, opportunities and your team's performance.
This is where a sales reporting tool comes in. It is software or application that collects, analyses and presents sales data in a clear and structured way to facilitate decision making.
Corresponding data may come from various sources, such as the following:
Excel files:
Databases;
Customer Relationship Management tools (CRM)…
A business reporting tool may then present the data in the form of dashboards, charts, reports, and much more.
Why use a sales reporting tool?
Using a reporting tool may have several benefits for businesses. Consider the following:
Time saving – Such a tool allows you to gather and analyze business data more quickly and accurately than if you had to do it manually;
Accessibility – A business reporting tool facilitates decision making by presenting data in a visual way. Additionally, sorting and filtering options also make it easy for your teams to target data (by timeframe, customer, salesperson, etc.);
Decision making – Such a tool helps identify trends and gaps, monitor team performance and make the best decision to improve results;
Marketing strategy optimization – Given data enable marketing teams to better understand customer buying behavior, choose the most appropriate communication channels and use the most relevant messages to build customer loyalty.
Briefly put, these tools are your best assistants to achieve your sales goals.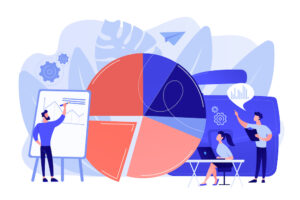 Top 5 sales reporting tools
The choice of a sales reporting tool is crucial for your firm's growth and success. We have selected five of the best business reporting tools on the market, so you can finally find your way around.
Excel
No need to present Excel, a versatile tool that can also be used to manage and analyze your firm's sales data. The software allows you to create customized dashboards to track your team's sales performance, analyze customer trends and behavior, and generate detailed reports to help you make strategic decisions.
One of the key advantages of using Excel is that it is accessible at no extra cost to most businesses. It is also very flexible, which means that you can tailor reporting templates to your specific needs. However, please note that some features will require a high level of expertise.
Using Excel for your business reporting is very convenient, as it is widely used in firms around the world, meaning you can easily share your files with colleagues and associates.
FineReport
FineReport is another sales reporting tool that allows you to generate customized reports in just a few clicks. FineReport features include the ability to create:
Interactive dashboards;
Real-time charts and graphs;
Dynamic reports.
FineReport also has a powerful query tool to extract and analyze data in greater depth.
The key advantages of this tool are its flexibility and customization. Every aspect of your report is modifiable, from its visual appearance to the data included, hence precisely meeting your specific needs.
FineReport is also available in multiple languages, making it an ideal choice for companies with multilingual teams.
Hubspot
Hubspot allows you to track and analyze your sales, marketing and customer service performance all in one place. With this tool, you may create custom dashboards, detailed sales reports, marketing activity reports and customer service reports.
You may also view trends and performance across different channels to get an overview of your business.
Hubspot is easily connectable to all your data sources, so you can create reports and customize views to suit your needs.
You may save time by automating reporting tasks and accessing all your data in one place. In addition, Hubspot has a notification system, informing you in real time of important updates.
ReportOne
ReportOne focuses on easily creating reports and dashboards. With ReportOne, you can import data from different sources and create custom data representations. The tool also has a scheduling feature to automate the creation and distribution of reports.
The key advantage of ReportOne is its ease of use. You don't need programming skills to use the tool, and you can easily create reports using pre-designed templates, or by creating them yourself. This tool is also known for its reliability and security, with high-level security features to protect your data.
noCRM
noCRM is a sales prospecting tool that also allows you to easily visualize your sales performance. It was designed to help firms manage their sales processes in an efficient and intuitive way.
Unlike other customer management tools, noCRM is designed to meet the needs of small and medium-sized enterprises looking to manage multiple sales pipelines without having to spend hours filling out redundant data forms.
This tool operates through a simple and efficient process, given below:
You start by creating your sales pipeline, where you can track your prospects at different sales stages;
For each prospect, you can then add notes, reminders, documents and actions to be taken;
The tool provides you with real-time information on the number of leads at each stage, your pipeline and prospecting files performance, along with your firm's, team's and salespeople's global performance.
noCRM is easy to use and configure, which means that you can start using it immediately without needing extensive training. Furthermore, noCRM is affordable, making it an attractive option for firms looking to improve their customer relationship management in an inexpensive approach.
A sales reporting tool is an extremely worthwhile investment for any firm that wants to improve its business performance. With this tool, you may track your firm's sales performance, collect valuable data to help make decisions and optimize your marketing strategy. With the help of such a tool, identify trends and opportunities at a glance and anticipate your needs more effectively by forecasting future customer demand.
Provided data will allow you to identify your customers' buying behaviors, the most effective channels to reach them, the messages that resonate most with your target audience, etc.
It is up to you to choose the reporting tool best suited to your needs and objectives. Indeed, choosing a tool will depend on the needs and specificities of each firm. We therefore encourage you to compare and try out different solutions to find the one that best meets your expectations!
---
FAQ
What are the criteria to consider when choosing a business reporting tool?
When choosing a sales reporting tool, you should consider several criteria such as ease of use, customization, data accuracy, compatibility with other tools, cost and flexibility.
How can reporting tools help improve the performance of my sales team?
Reporting tools can help improve the performance of your sales force by providing accurate, real-time data on sales, leads, opportunities and key performance indicators (conversion rates, etc.).
Can reporting tools be integrated with other customer relationship management (CRM) tools?
Yes, many reporting tools are designed to be integrated with other CRM tools. This allows for more efficient use of data, as information is shared between the different tools, making it easier for the sales team to work together and improving data quality.