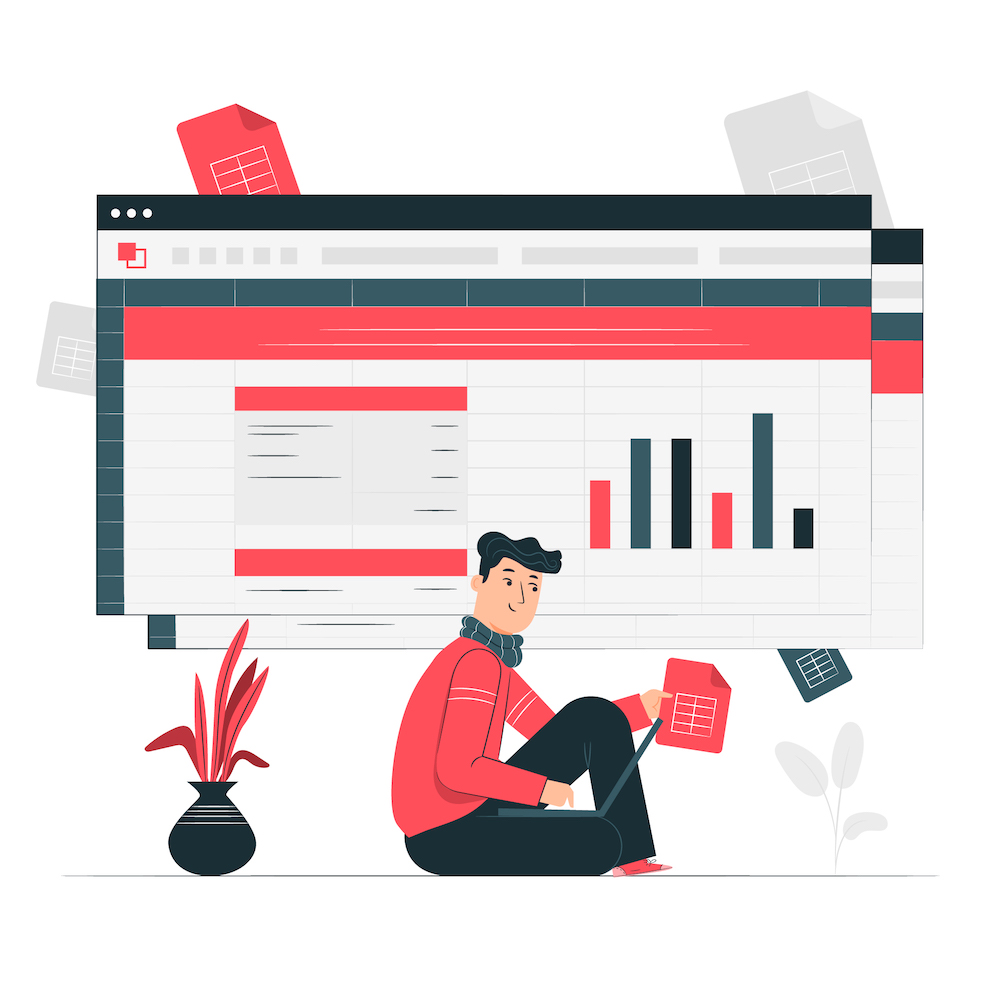 Most people start organizing their sales with Excel. But the tool has limitations, at which point a change is needed from sales tracking spreadsheets.
All companies face the issue of trying to find the best way to organize their sales prospecting at one stage or another. What started with jotting down leads with pen and paper soon gave way to using Excel spreadsheets. Excel is often an efficient tool for managing sales in the early stages of a company's conception. And, if we're honest, Excel has lasted so long as a sales support because it offers several advantages:
Ease of use: everybody knows how to use Excel
Simple to edit and to set up
Concise: all information is displayed on a single page
Although there are many advantages to using prospect tracking spreadsheets, it doesn't take long to reach its limits. Excel has a static format; it can't be connected to other tools salespeople use and, most importantly, it's only a spreadsheet.
Has the time come to end sales tracking spreadsheets? We think so, and here's why.
Excel's Limitations as a Sales Support Tool:
Everyone might know how to use Excel, but it's a one-size-fits-all solution.
Excel makes it harder to follow up on leads, as you're limited to leaving comments in the columns.
Comments don't feature important information like automatic date entry.
Only one column is used for the "last action date", which doesn't provide complete access to your history of exchanges.
It's impossible to attach documents such as quotes and invoices. +Creating or trying to synchronize reminders with your calendar isn't an option, and there is only one view for information, as well as zero statistics.
There is no Pipeline
It looks like we've hit that limit in Excel sheets even quicker than we thought!
Excel is Too Simple; CRM Software is Too Complicated
Read out CRM small business article.
If the prospect tracking spreadsheet remains indispensable for many companies; it's mainly because most of the solutions available in the market are too complex and poorly conceived for classic sales activities. The next step after Excel is to set up a CRM (Customer Relationship Management). Companies, and in particular small businesses, rarely need a tool to manage their customers, however. They need a tool to turn their prospects into customers.
CRM is Not the Answer to Excel
CRM software is complex to set up and requires the user to fill in a ridiculous amount of fields before they can even start working on a prospect: You need to create the company info, main contact, the opportunity and which action needs to be taken.
These elements make the adoption of a CRM a complete nightmare for salespeople. They then miss the simplicity of an Excel spreadsheet, and the CRM becomes a reporting tool that is updated just before a sales meeting. CRM tools don't help salespeople. They are a constraint imposed on them by management teams looking for jazzy reports based on data—which is often inaccurate.
The sales tracking spreadsheet lives to see another day. Or does it?
A Happy Medium Between Prospect Tracking Spreadsheets and a CRM
To fill the gap between the simplicity of the Excel spreadsheet and the complexity of a CRM, new lead management software options have started appearing on the market. SaaS software is specifically designed for the needs of salespeople and sales managers and includes features like:
User-friendly
Creation of business opportunities in seconds
Integrated prospect tracking spreadsheet
Complete interaction history for each lead
All upcoming actions displayed in a single page
Reminders and calendar sync
Ability to of attach documents to each action
In-depth statistics on pipeline, employee and team performance
It's time to put the sales tracking software to bed and focus on smart, fluid solutions designed to help sales people win. Lead management software is what reps need to progress their leads and enjoy total transparency over the process.
noCRM.io is a lead management software designed for salespeople.