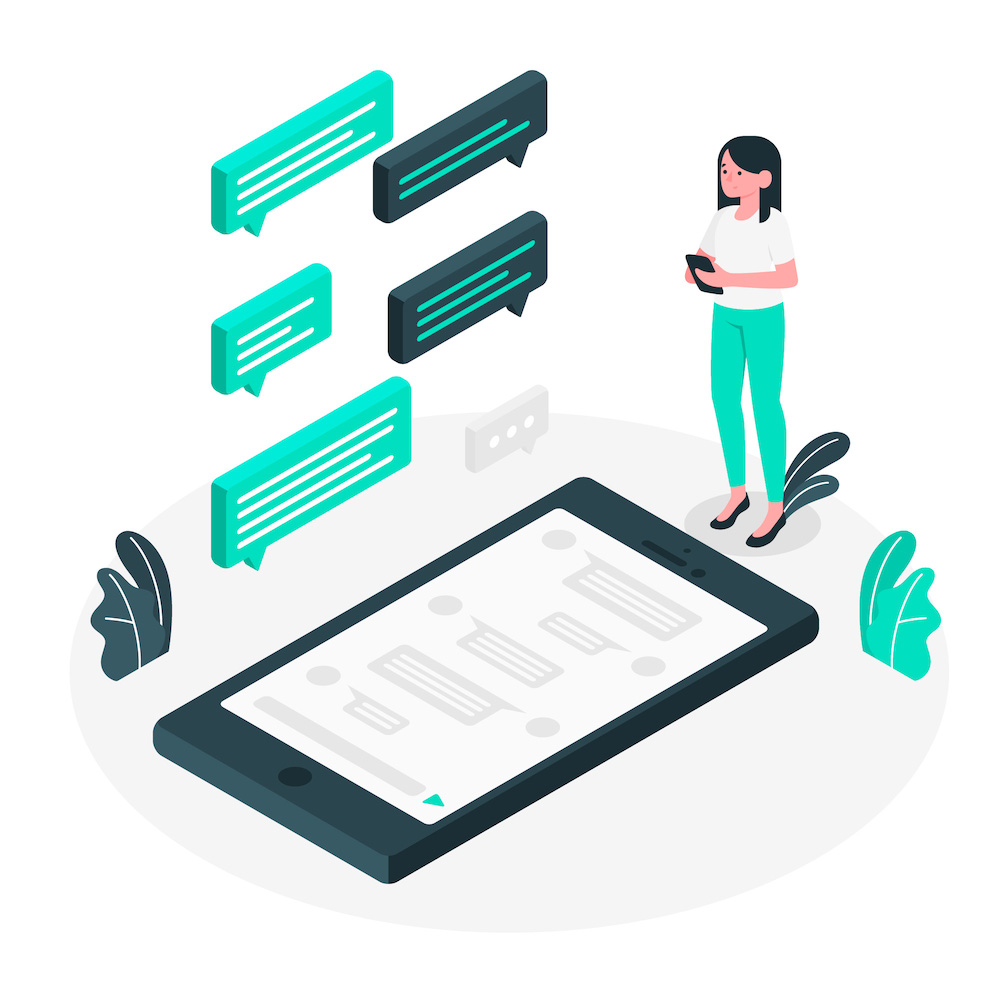 With billions of active users globally, WhatsApp has indisputably emerged as a vital communication hub in the digital age. Each day, there are 200+ million people who send messages to businesses on WhatsApp, marking its crucial role in business communication.
Amid this staggering rise, WhatsApp has evolved as an indispensable tool for sales, driving real-time interactions, building strong customer relationships, and facilitating seamless transactions. This makes it a great tool to follow-up on your leads, and build customer loyalty.
But one problem remains for sales: writing WhatsApp messages over and over is time-consuming. Therefore, they need pre-filled templates that will allow them to boost their efficiency.
What are WhatsApp message templates?
WhatsApp message templates are pre-defined messages that can be used to dispatch a message to a prospect or lead via WhatsApp. They serve as a versatile tool, making communication more effective and efficient. The range of their use cases includes:
Initiating contact with leads
Following up on leads to prompt conversion
Sending reminders for upcoming calls or events
Sharing pertinent information with leads post-call
Updating leads on account, order, or purchase-related developments
Why should you use WhatsApp to reach your leads?
Using WhatsApp as a sales platform can be immensely beneficial for businesses, here's why:
Increase reach and sales
WhatsApp's extensive user base provides a wide audience for your business, enabling you to reach out to a diverse set of potential customers globally. Its user-friendly interface and omnipresence on smartphones can catalyze your sales efforts, driving lead conversions and increasing revenue.
Streamline follow-up and sales process
WhatsApp provides a structured, real-time communication platform, allowing you to track conversations, maintain continuity, and offer swift responses. The use of message templates can further streamline the sales process, ensuring timely follow-ups and boosting sales efficiency.
Feed customer satisfaction
Customers appreciate quick, personalized, and hassle-free interactions. WhatsApp's direct messaging feature facilitates one-on-one communication, while its multimedia support enables businesses to share product images, videos, catalogs, and more. This not only builds trust and credibility but also enhances overall customer satisfaction.
Examples of WhatsApp follow-up messages/templates
Here are a few examples of WhatsApp follow-up message templates:
Hi [Name], it was great talking to you about our product. Here are the details we discussed [Insert details]. Feel free to reach out if you have any further questions.
Hello [Name], thank you for creating an account with us. We're thrilled to have you on board. For any assistance, we're just a text away!
Dear [Name], this is a gentle reminder about our scheduled call tomorrow at [time]. Looking forward to discussing our services further.
Hello [Name], I wanted to follow up on our previous communication regarding [Product/Service]. I understand that you might be busy, but I'm here to assist you with any questions you might have. Kindly let me know when would be a good time for you to discuss this further. Looking forward to hearing from you.
Using noCRM to send WhatsApp follow-ups
The lead management software, noCRM provides a simplified way to leverage WhatsApp in your sales strategy. With its custom lead action feature, you can create templates for pre-filled messages to send to leads on WhatsApp and have them sent in a few seconds.
Here's how it works: sales teams can create a template message within noCRM, and even integrate variables such as the lead's name, the product you want to sell, etc, to further personalize your message. Upon opening a lead and clicking on the set action, a WhatsApp conversation with the lead automatically opens with the pre-filled message. All you need to do is click send.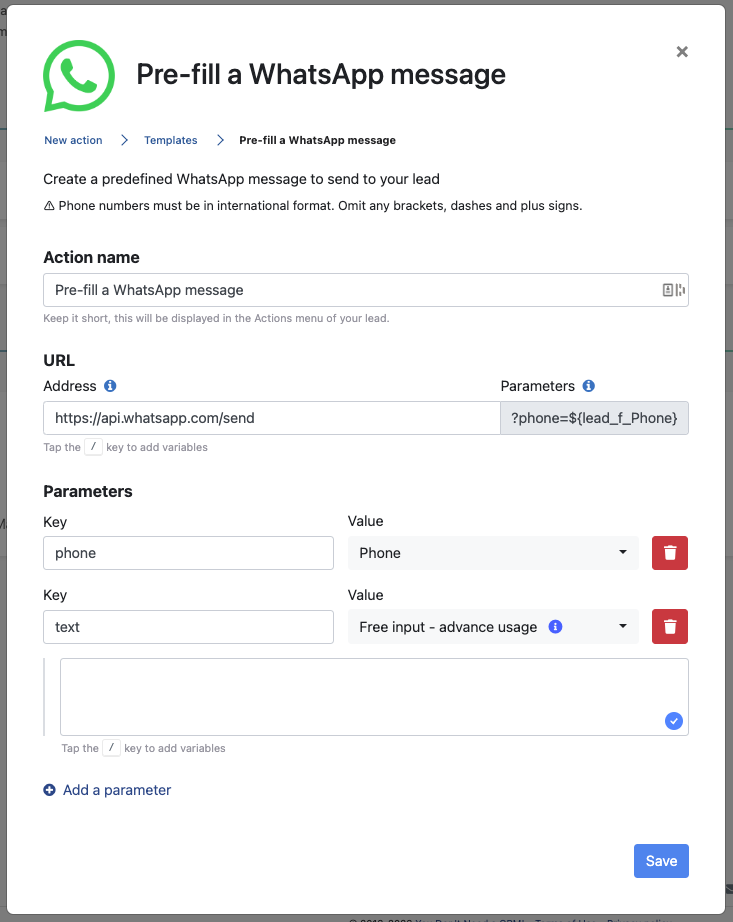 In conclusion, WhatsApp has revolutionized business communication by offering a personal, direct, and fast-paced platform for sales and customer interaction. By utilizing tools such as noCRM and taking advantage of the platform's features, businesses can significantly enhance their sales strategy and deliver a superior customer experience.