Drive more sales with smart features
Simplicity & Ease of Adoption
We believe simplicity is a feature in itself.
noCRM.io is built with simplicity at its core. It eliminates the need for time-consuming training sessions to onboard your team as is required in traditional CRM systems.
We want salespeople to love and use our software within minutes.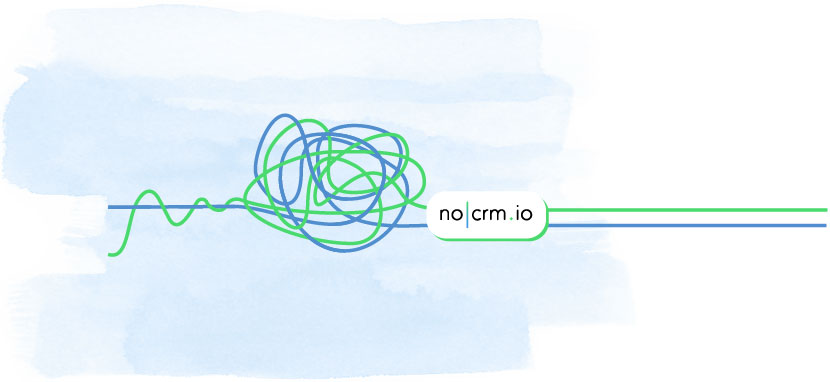 Built-in Lead Capturing
Easily capture leads from several sources into your noCRM.io account.
Web forms
LinkedIn
Emails
Business cards
Manually through a simple lead form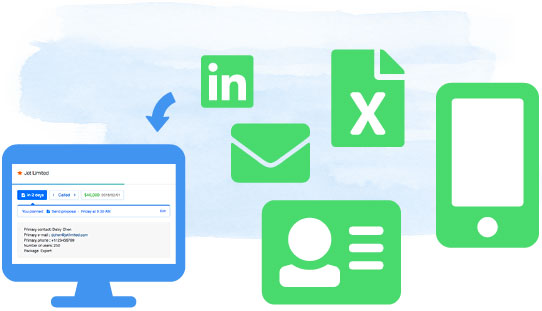 Activities & Status Loop
Using custom sales activities, you can:
Plan calls, meetings or even coffee break chit chats with your leads.
Sync reminders with your calendar.
Log how these activities went.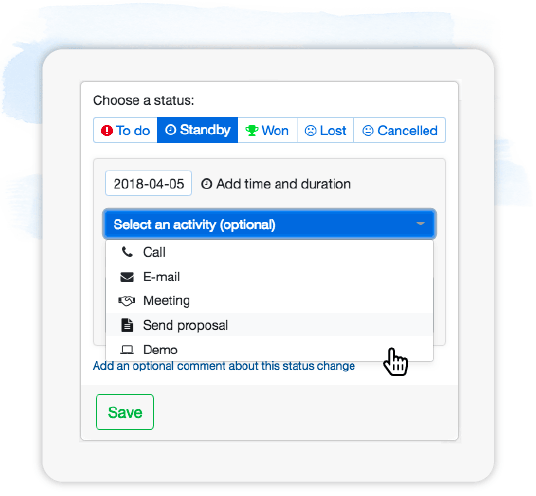 To prevent leaky sales pipelines, each lead in noCRM.io is always automatically assigned a next action. This is either a "To-Do" status to be managed right away or they go into "Stand-By" for the next follow-up.
Standby


Customizable Sales Pipeline
Manage leads efficiently and gain a 360° view of your sales pipeline.
Organize your sales process with a completely customizable sales funnel.
Create as many sales pipelines as your business needs.
Add the series of steps you need to take your leads through to close deals.
With a visual sales pipeline, see exactly where your leads are in your sales cycle and know which deals to focus on.
With a visual sales pipeline, see exactly where your leads are in your sales cycle and know which deals to focus on.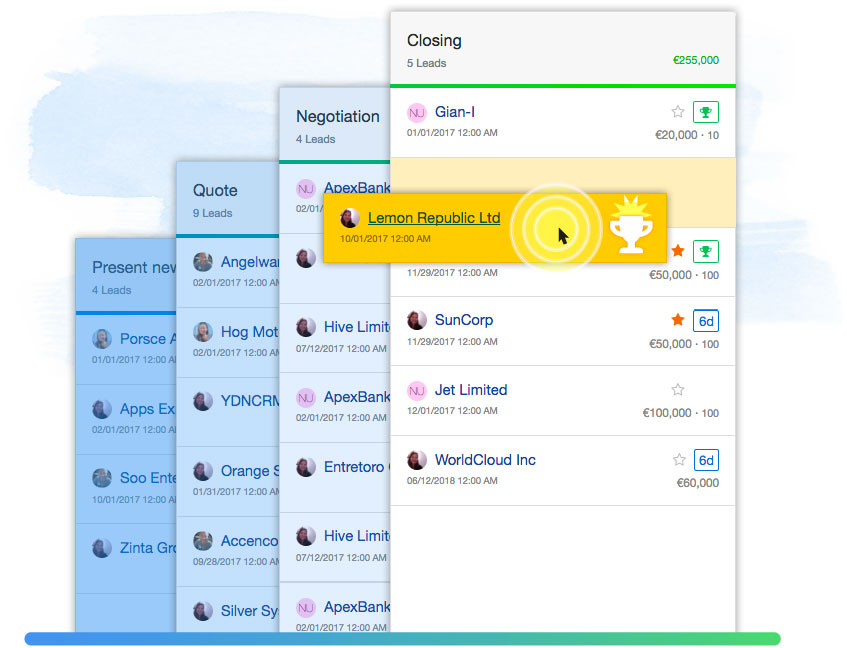 Email integration
noCRM's Email Inbox enables you to receive and reply to emails from leads without leaving the platform, saving you time and improving your response time to leads.
Send and receive emails directly in noCRM.
Track email performance (clicks / opens / replies).
Create customizable email templates & share them with your team.
Evaluate template performance & optimize accordingly.
Add a personalized email signature.
If email reactivity is not a key priority or if email is a less essential part of your sales process, we also offer an Intelligent BCC feature which will copy your emails into noCRM.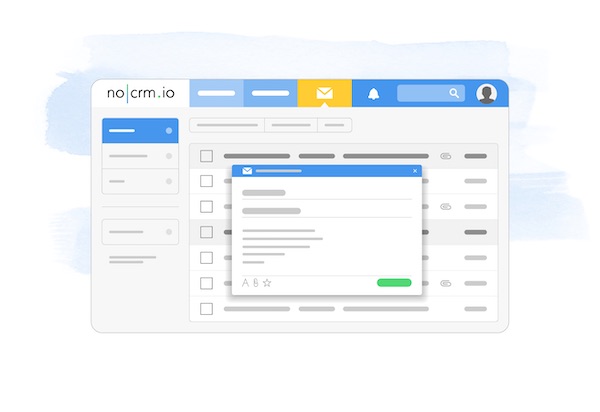 Multi-level Sales Goals
Set smart sales goals to increase teams' productivity and track progress for growth.
Create a set of custom goals for each user and/or team
Divide goals into short and long term categories
Set measurable activity and business-related goals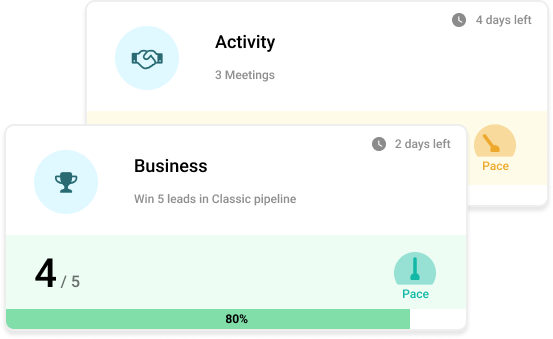 Sales script generator
Ace lead calls with our super simple Sales Script Generator, a customizable checklist of essential questions to ask your prospects.
Get started with one of the templates provided or create your own from scratch and ensure that calls are well structured, leads are effectively qualified and all the information is saved directly into noCRM.
Better calls, less time wasted on unqualified prospects and more deals closed!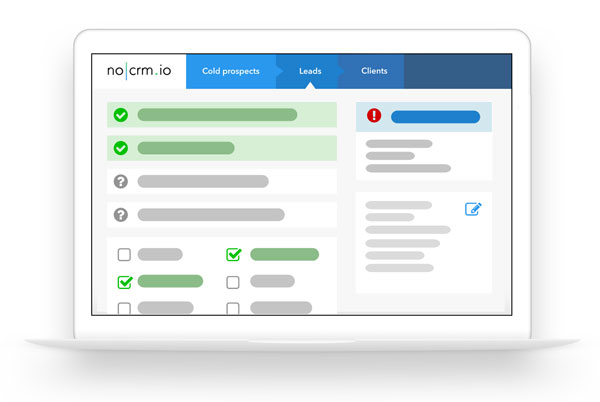 Built-in Prospecting
With built-in prospecting lists, salespeople can tap into their pool of unqualified prospects and generate more hot leads for their sales pipeline.
Import lists from Excel or CSV files.
Qualify your contacts and reach them on the phone or email in one click.
Turn qualified contacts into leads in a click and assign them to the right team member.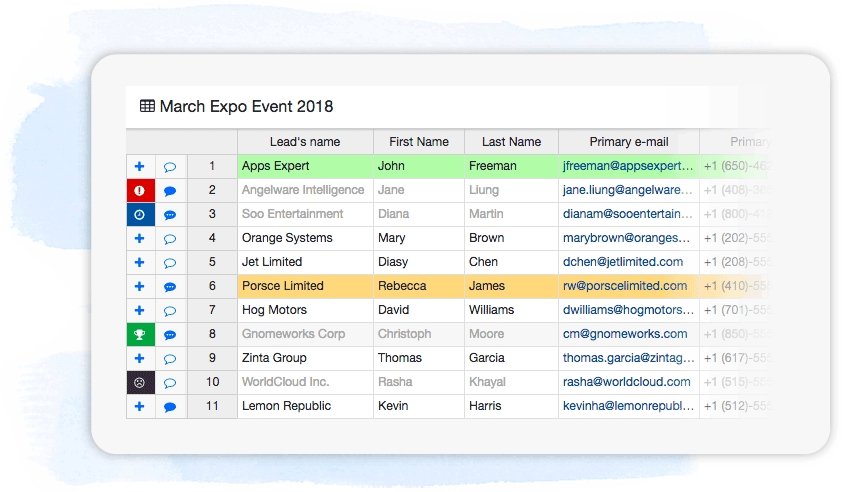 Team Management & Collaboration
Track and manage teams of all sizes with team-specific features.
Create teams in noCRM.io to easily share account content and control access via granular privacy settings.
Know what your team is working on and where they need help by accessing a real-time activity feed.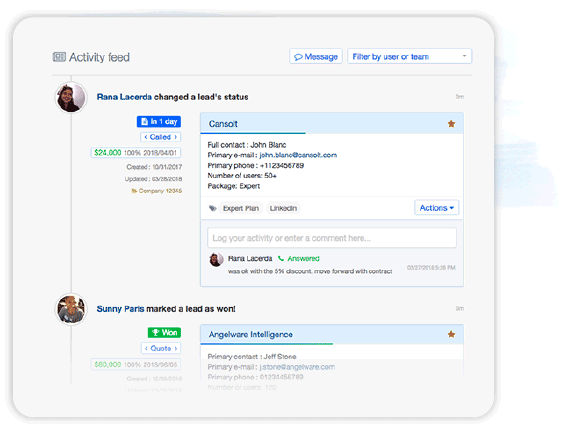 Statistics and reporting
Access sales reporting to get in-depth insights into your business and unlock growth.
Track team performances and key sales metrics such as numbers of emails sent, calls made, deals closed and much more.
Improve processes by identifying leaks and weak points in your pipeline report.
Gain visibility over future revenues with sales forecasting report.
Evaluate email performance with statistics on email opens, link clicks and replies. Optimize email templates according to results.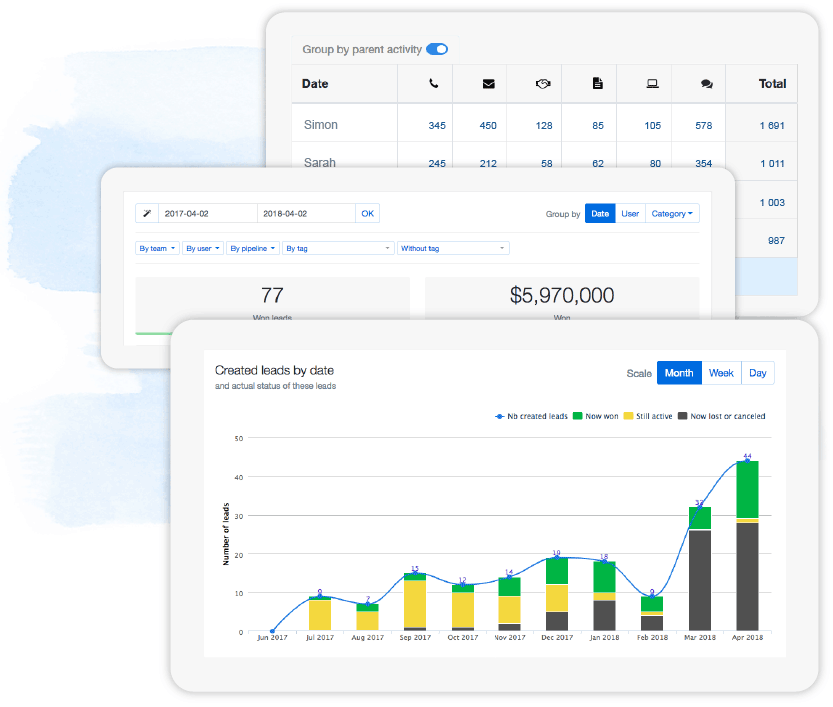 Customization
The key to a successful sales solution is customization. noCRM.io fits your business needs.
Define lead fields and categorize them with tags for enhanced lead filtering and in-depth statistics.
Add steps to your sales process.
Create custom sales activities to match the way you sell.
Create an interface that reflects your company by adding your logo and personalized widgets.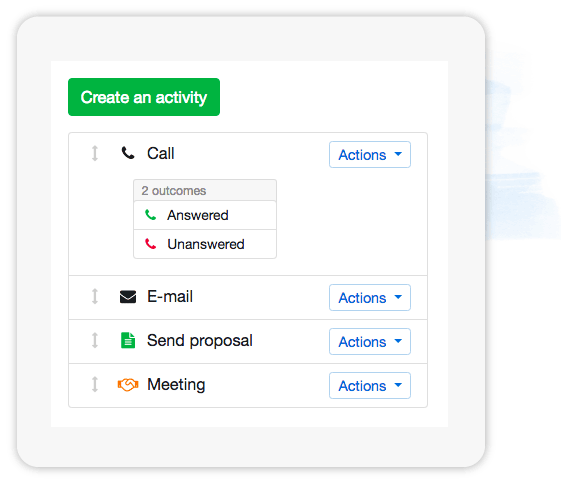 Post-Sales Process
A simple task management checklist to ensure a smooth handover.
Build a list of tasks you want to complete after winning a deal and assign tasks to different team members with calendar-synchronized reminders.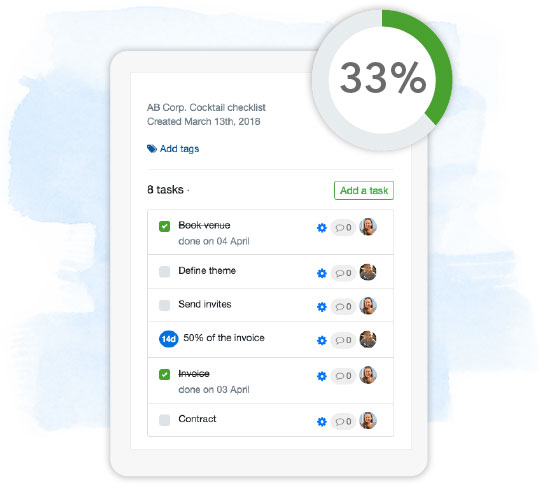 Integrations & API
Take advantage of our growing list of integrations.
Plug in your accounting software, connect your G-Suite, integrate your phone system, and sync data between apps in a few clicks.
Use our API and personalized widgets to display data from your own IT systems.
Connect to over 750 more apps via Zapier and automate your workflow across all business apps without having to leave noCRM.io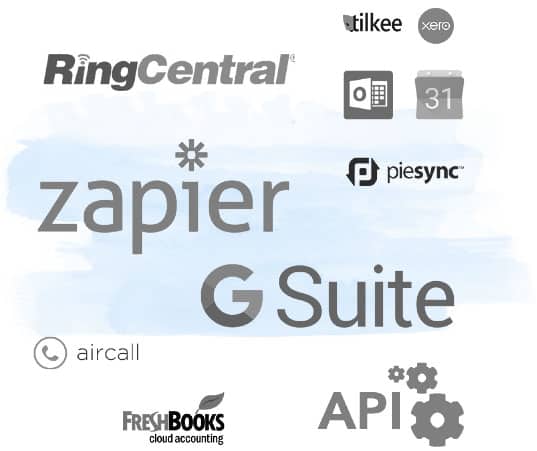 Security & Reliability
More than 11,000 salespeople worldwide trust noCRM.io in ensuring data safety and system reliability.
GDPR compliance.
Your data is your data.
Communication over SSL and data encrypted at rest.
Database content is duplicated in real time with daily backups.
Annual third party security assessment & penetration test.
High availability web-based software.
User sessions and sensitive actions log management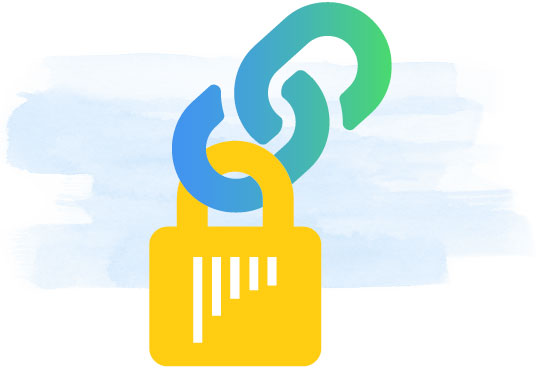 Support
Our software is extremely easy to use but should you have any questions or queries, noCRM.io is with you every step of the way. Find answers to your questions in our Help Center, Academy, and YouTube channel or reach out to our support team directly by using the in-app chat. For Dream Team users, we also offer VIP phone support and the option of a customized onboarding webinar.
You can also access our blog for tips and tricks to help you close more deals.