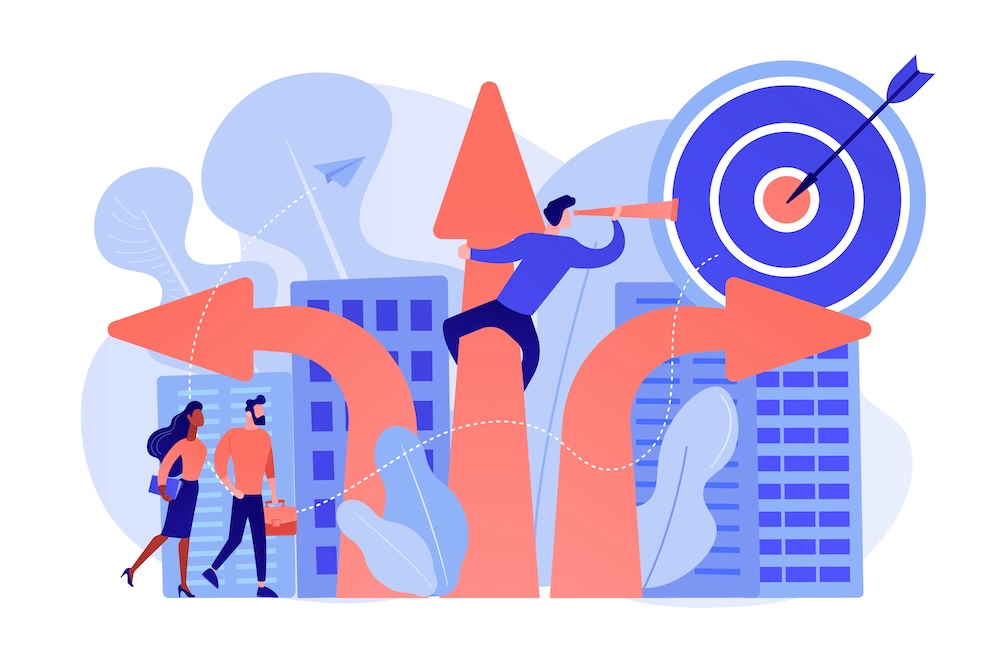 In the fast-paced world of sales, staying ahead of the competition is crucial. Efficiently tracking and measuring your sales team's performance is the key to ensuring that your company consistently meets revenue goals. This not only helps identify areas of improvement but also empowers your salespeople to thrive.
With noCRM, you can efficiently measure and track sales team performance to boost your business success: here's everything you need to know.
Step #1: Set the right goals & activities
The foundation of effective sales team performance measurement lies in setting clear and achievable goals. This not only provides a roadmap for your sales team but also simplifies the monitoring process.
One powerful approach to goal-setting is "activity-based selling." This method involves translating revenue goals into actionable activity goals. This way, the sales team has a tangible target to work towards, making progress more efficient and motivating.
Here's an example to illustrate this concept: if your revenue goal is to increase sales by 20%, using the activity-based selling strategy, examples of goals could be to make 30 outbound calls and send 20 personalized emails to prospects each day.
If you wish to learn more about this methodology, you can watch our dedicated workshop below.
Step #2: Track and analyze salespeople's progress with noCRM
Once your sales goals have been correctly set, you'll need to implement the right tool to efficiently track them.
With noCRM you can start easily measuring your sales team's performance, as well as each salesperson's individual performance, with visual progress indicators. Here's how it works:
Set business and activity goals: noCRM enables you to establish both monetary goals and activity goals. This ensures that your sales team is focusing on daily or weekly activities that drive success while working towards the larger revenue target.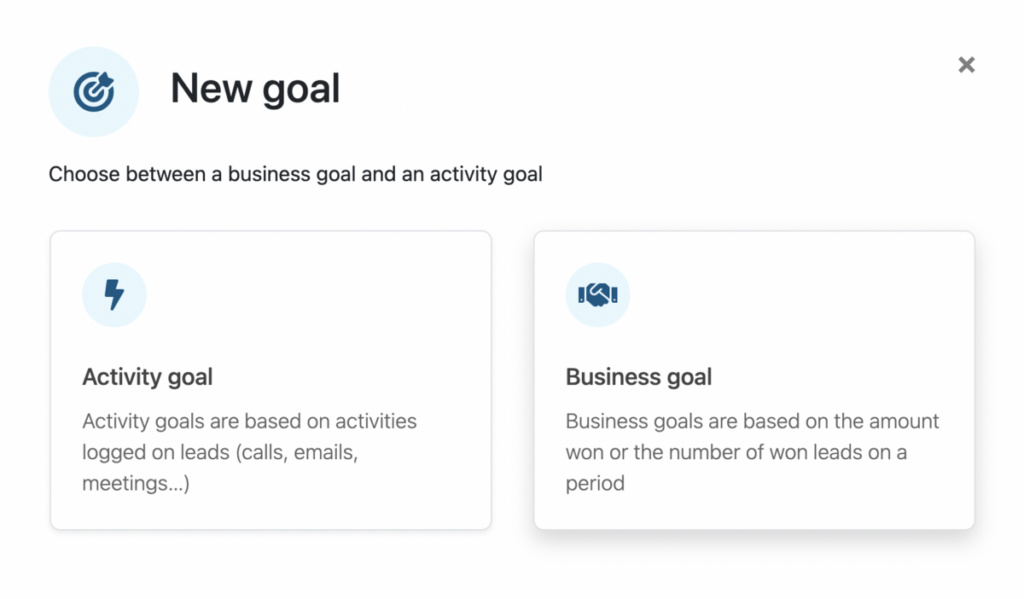 Automated progress updates: When your sales team engages with leads and prospects and logs their outcomes, noCRM automatically updates the progress towards sales goals.
Get a comprehensive overview of sales goals progress: The "Sales Goal" feature, available in the "Statistic" section in noCRM offers a comprehensive view of your sales team's performance. You can track business goals and activity goals for specific time periods. Visualize your team's progress with visual bars, or delve into individual goals to identify who is meeting them and who might need additional support.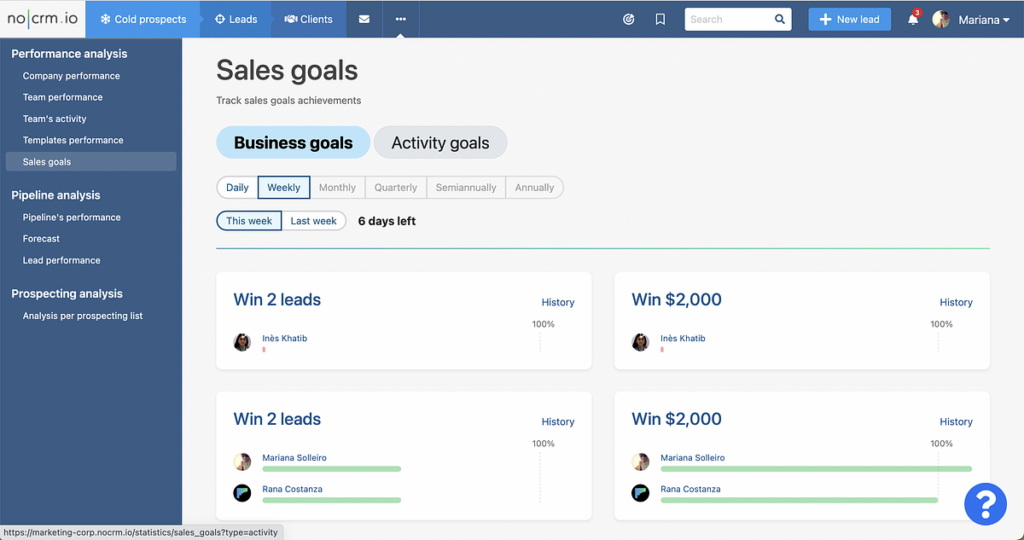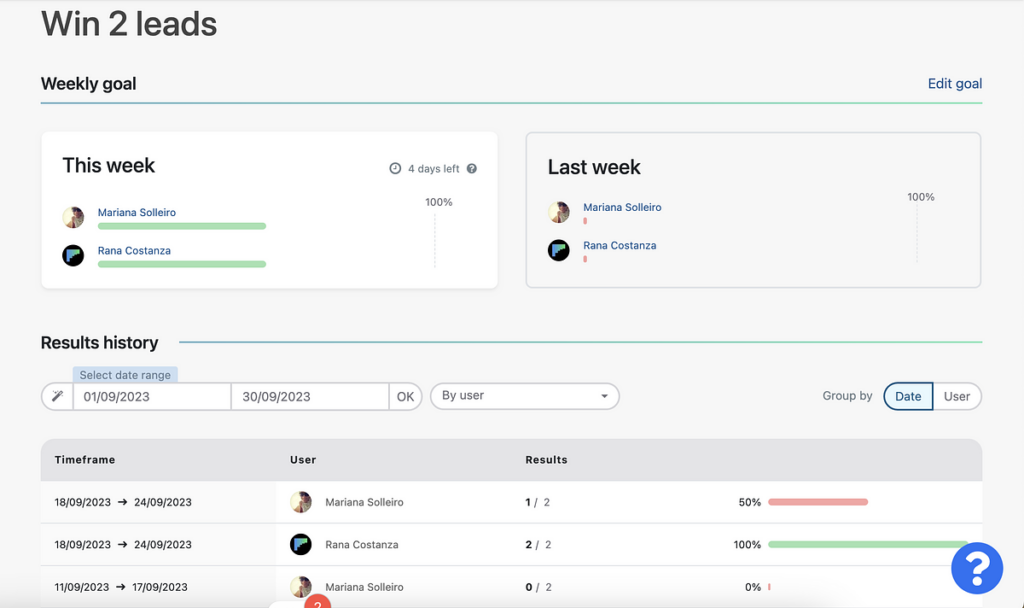 Want to know more about how this feature works and how to use it? Find out in our detailed guide right here.
Step #3: Improve sales team performance and adjust sales goals
The visual representation of sales goals progress on noCRM is a powerful tool for improving your sales team's performance and optimizing sales goals.
It will allow you to enhance salespeople's performance as you will be able to quickly note if a salesperson is struggling to meet their goals and if they need you to provide them with advice or dedicated training.
You will also be able to understand if your goals have to be readjusted and improved: if your team is struggling to attain them, your goals might be unrealistic or not clearly defined. It is important to rework them to keep your team motivated while their efforts align with the company's objectives.
Efficiently measuring and tracking sales team performance is the cornerstone of achieving your company's revenue targets. By setting clear goals, utilizing the right tools like noCRM to efficiently track them, and proactively addressing performance issues, you can drive your sales team to new heights. This not only improves individual performance but also elevates your business's overall success.