At noCRM we want our users to have the best experience with our tool, this is why we are happy to present you with some new updates!
---
New Admin Panel & Navbar
noCRM's UI is greatly appreciated by all our users: easy to use, clean and straight to the point. Nonetheless, there's always room for improvement which is why we have revamped both the Navbar & the Admin Panel section.
The Navbar is now cleaner, and the Admin Panel way more organized and intuitive. Don't you think?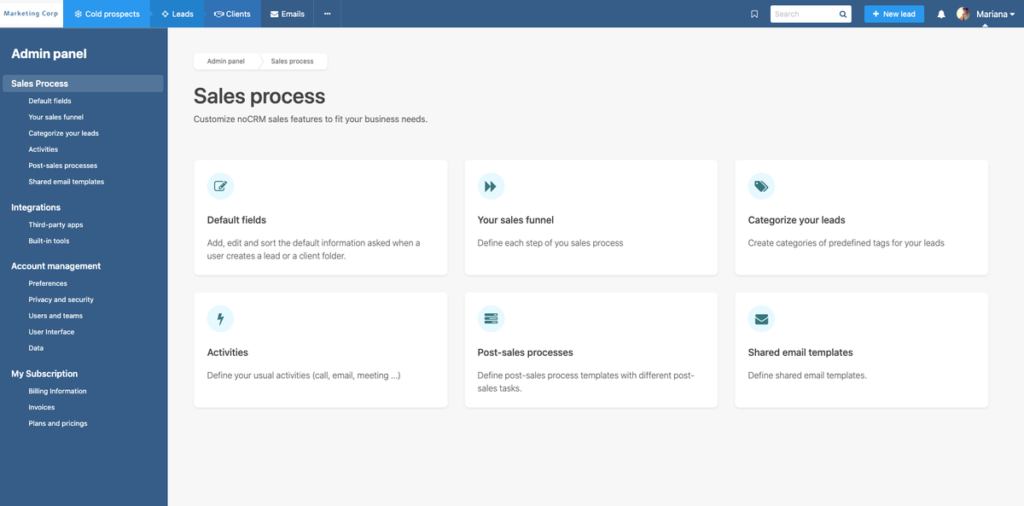 ---
New Template Attachments & Folders
After launching full email integration, we were happy to hear your feedback to better understand your needs. Since many of you expressed the need to organize your templates in folders, and to add attachments to your templates, we made it possible! 🙌
More information on how to use these features in our Help Center, here.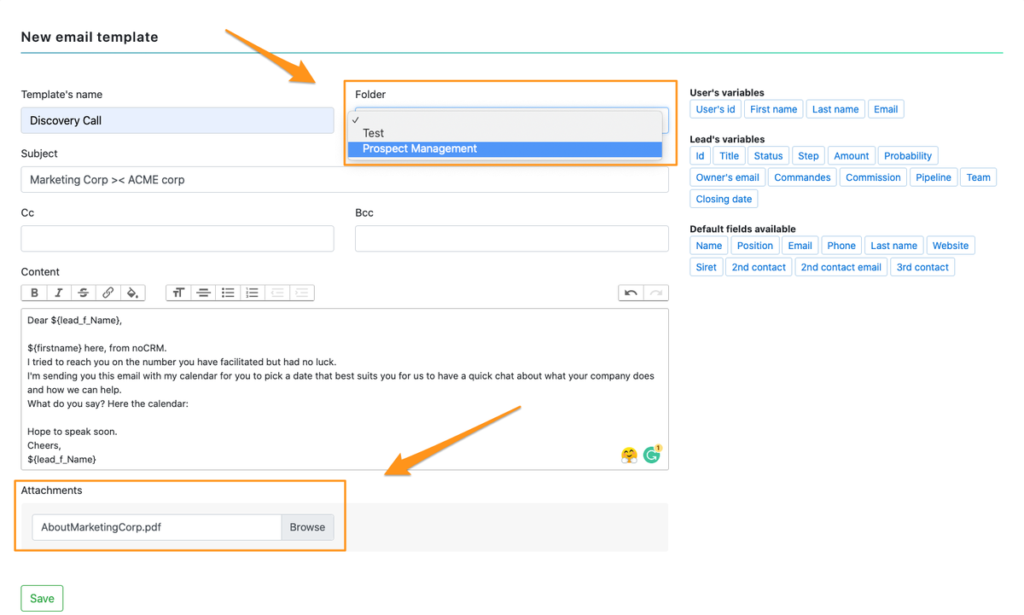 ---
New Academy Pages
We have said it many times, but it's because we mean it: noCRM is here to help you organize your sales activities in the best way possible in order to close more deals.
During the past couple of months, our team has worked hard on creating extremely valuable content to help you in your prospecting and sales activities.
This new content is part of our famous Academy, which we will continue to improve to help you.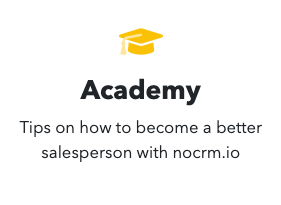 The new articles we recommend that you read are the following: