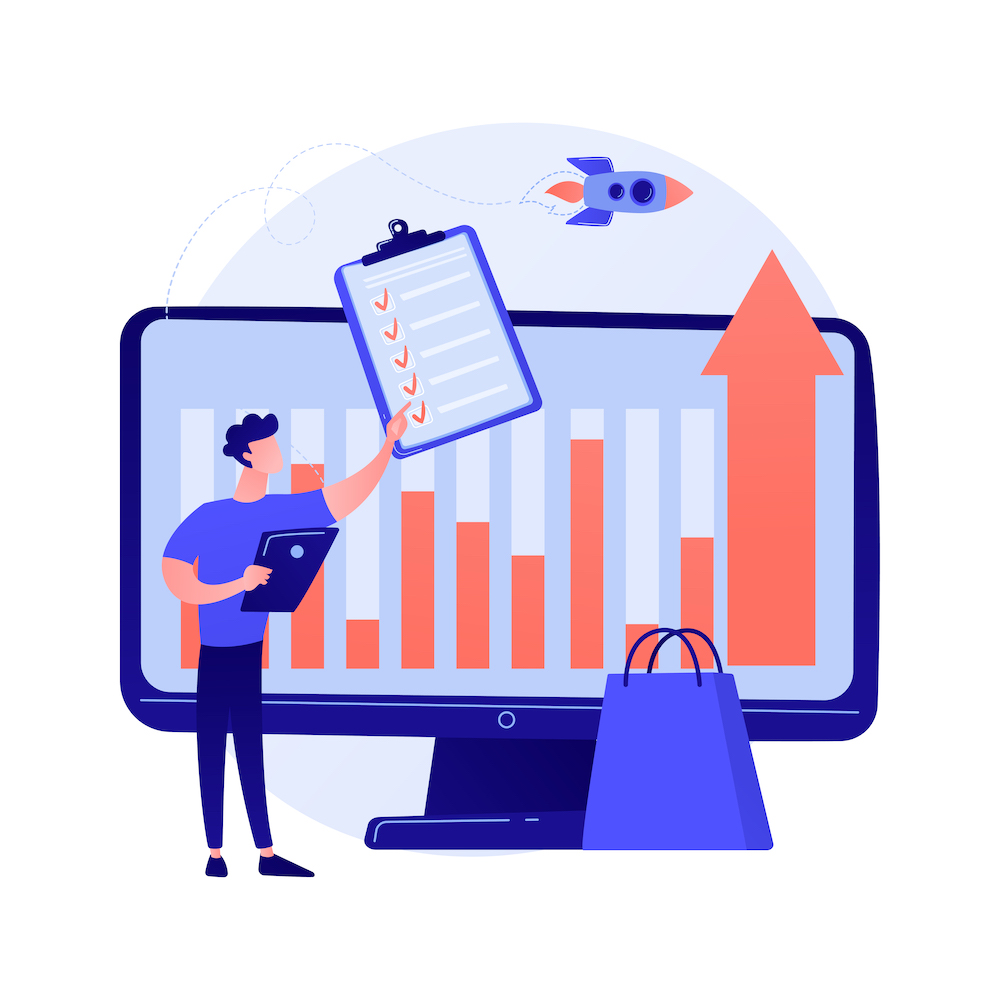 Sales reporting consists in collecting and analyzing data relating to your purchasing or sales activity. The aim is to measure your firm's performance and take strategic decisions accordingly.
It's a real asset for monitoring the evolution of your sales force. It helps to detect strong points and areas for improvement in order to optimize sales actions. Knowing how to select the right performance indicators and the best reporting tools is essential for monitoring your sales activity.
In this article, we will give you practical advice on how to make your sales reporting successful. Find out how to select the right sales metrics to track and analyze your results, before choosing the right reporting tools to automate your tasks and gain efficiency.
Selecting the right sales indicators to track
In order to analyze your sales activity data, you will need such data at hand.
To achieve effective sales reporting, it is essential to select and monitor the right indicators. This means taking into account the different aspects of your sales activity and choosing the metrics and data sources that accurately measure your sales team's performance.
Sales activity indicators
The following is a non-exhaustive list of sales activity indicators:
the number of appointments made;
the number of calls made;
time spent prospecting;
the number of quotations or sales proposals sent;
the number of sales concluded;
the turnover generated;
the gross margin achieved;
the rate of conversion of prospects into customers;
the number of new customers acquired…
These results enable measuring the commitment and effort provided by each salesperson. These indicators are particularly important for identifying the strengths and weaknesses of each team member, thus developing personalized action plans.
Please note, the aim is not to put pressure on your sales team, but rather to optimize your firm's overall results by targeting areas for improvement.
Sales indicators
Sales indicators are key measures for monitoring your sales team's performance. They are central to measuring the success of your sales efforts.
It is essential to select them carefully to get a complete picture of your results. Consider the following sales indicators:
Achieved turnover. This is the total amount of sales achieved over a given period, allowing you to measure the impact of your sales actions on your overall turnover.
Amount of new deals. This is the number of new customers or prospects you have acquired over a given period. This enables you to measure your prospecting effectiveness and your ability to develop your customer portfolio.
Conversion rate. This is the percentage of leads that have been converted into customers over a given period. It measures your sales process' effectiveness.
Average basket amount. This is the average amount spent per customer over a given period. This allows you to measure the effectiveness of your upselling and retention strategies.
An analysis of your sales pipeline may also help collect data.
These indicators are essential to tracking sales trends and identifying which products or services are most popular with customers. Using these sales indicators will enable you to monitor your sales activity, detect trends, and identify areas for improvement in your current deal closing methodology.
Revenue indicators
Revenue indicators are essential for measuring your firm's return on assets and assessing your firm's financial health. Such data facilitate the analysis of your financial performance.
Here are some income indicator examples you should monitor:
Profit margin. This is the percentage of profit you make on your sales, after production costs and overheads are taken into account. Your profit margin helps you understand whether your prices are high enough to cover your costs and generate a profit.
Cost of acquiring a customer. This is the total cost you incur to acquire a new customer, including marketing and selling expenses. This measure allows you to see if your marketing and sales efforts are profitable and to determine the return on investment of your prospecting activities.
Customer lifetime value. This is the total value you can expect from a customer over a given timeframe, taking into account the recurring sales and additional expenses they may generate. The main aim is to know if it is profitable to keep a customer, whilst determining the necessary investments to retain customers.
Using these sales KPIs will enable you to measure your firm's profitability, identify levers to improve your financial performance and make strategic decisions about pricing, customer segmentation and investments.
Analyzing results and planning next steps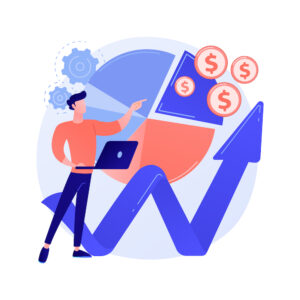 Once you have selected the right sales KPIs to monitor, it is essential to efficiently use your results to plan out the next steps in your sales strategy.
This crucial step allows you to identify:
successes to be replicated;
failures to be corrected;
opportunities not to be missed.
To analyze your sales reporting results, you can start by identifying trends and developments by comparing results over different periods. You can also perform a more detailed analysis by segmenting the results by salesperson, product or geographical area, for instance. This will help understand the specificities of each sales element and adapt your strategy accordingly.
Only after this analysis can you anticipate the next steps in your sales strategy. This planning should be based on your analysis results and should aim to maximize your sales team's performance. For instance, this may entail revising your product pricing or redirecting your prospecting strategy.
By using the right monitoring tools, such as dashboards or CRM software, you can track your performance in real time and make decisions accordingly.
Selecting the right sales reporting tools
Why use IT tools for sales reporting? Simply put, such tools are there to automate reporting with the aim of reducing errors and making manual work easier.
A good sales reporting software should contain at least the following three features.
Visualization of your salespeople's activities and objective checks
To visualize your salespeople's activities and check whether they have reached their objectives, noCRM offers features such as the setting of sales goals and sales activity statistics.
These allow you to set individual goals for each sales team member and monitor their progress in real time. Sales activity statistics also allow you to view the actions taken by your salespeople, such as calls made or emails sent.
Visualization of your prospecting files and pipeline performance
To visualize the performance of your prospecting files and your pipeline, noCRM offers an analysis of your prospecting files' performance and an analysis of your sales pipeline.
These will allow you to follow the evolution of your prospecting files and identify the best performing sources on which to focus.
A sales pipeline analysis also allows you to visualize current opportunities and classify them by sales stage to anticipate next steps and maximize chances of conversion.
Analysis of generated revenue
To analyze generated revenue, noCRM offers viewing gained opportunities and analyzing your opportunity history.
This allows for efficient tracking of the revenue generated by your sales team in real time, along with identifying the most profitable opportunities. An opportunity history analysis also allows for tracking the different sales steps leading to the deal.
Successful sales reporting is crucial for measuring the performance of your sales team and making strategic decisions. To do so, it is essential to select the right indicators, analyze them carefully and choose the right reporting tools. Following our advice will allow you to optimize your sales actions and boost your team performance.
Bear in mind that sales reporting is merely a way to better understand your sales activity and identify areas for improvement. Feel free to be creative and adapt these tips to your business model to achieve the best results!
---
What is sales reporting?
Sales reporting is a method for collecting, analyzing and presenting a company's sales data (customers, turnover, market situation, etc.) in order to increase its sales performance.
Why is it important to have a successful sales reporting strategy?
Sales reporting measures your firm's performance. It helps identify growth opportunities and adjust sales strategies accordingly. Successful sales reporting thus helps optimize financial results and to stand out from the competition.
How can one automate sales reporting to save time and improve accuracy?
Using specialized reporting and business intelligence tools automates the collection, analysis and presentation of sales data. Tools like noCRM's save time and provide accurate and reliable reports.