If you are a growing business, chances are that you receive a lot of inquiries and leads from different channels. What happens when these inquiries and leads start pouring in more than your business can treat optimally? The same leads start leaking through the pipeline and are lost due to lack of lead engagement or missed follow-ups. How do successful businesses deal with this problem? With an effective lead management process, which is essential for your sales team to efficiently manage and reply to inbound leads.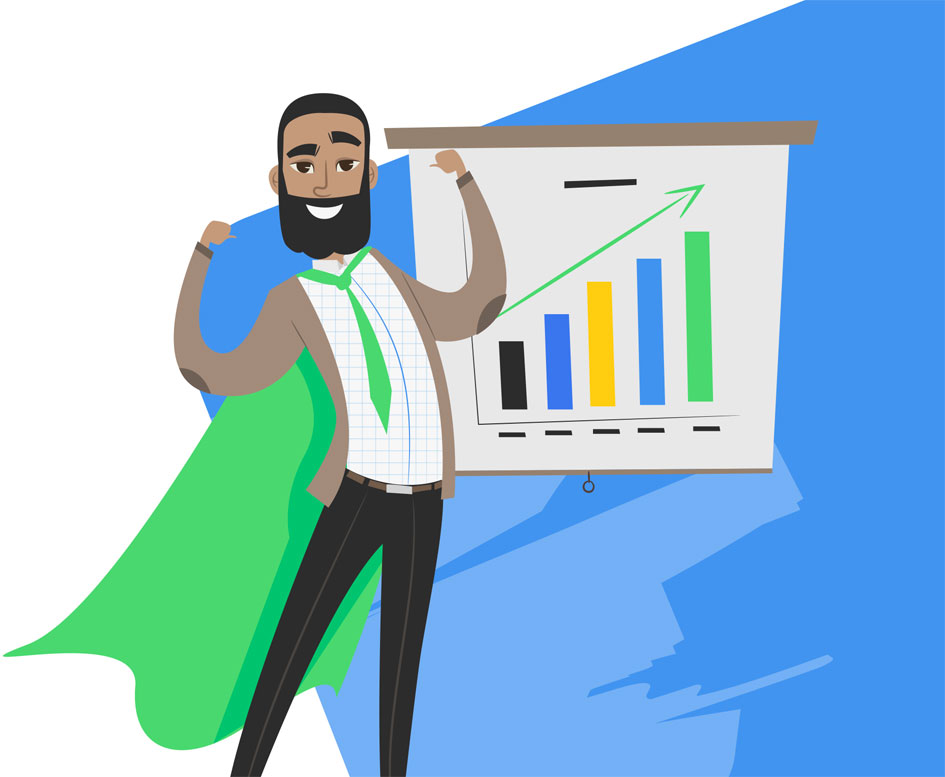 What is B2B lead management and why is it important?
B2B lead management is the process of identifying and managing leads so you can take them through the conversion funnel and convert them into paid customers. In simpler terms, attracting new leads, managing them so that they are not lost during the process and then converting them into customers in order to drive revenue. Hence, it is important that a lead management process is set in place by businesses to be able to manage their B2B leads efficiently.
Lead management process: The essential steps
Step 1 – Lead Capturing
Lead capturing is the first step to lead management. It is the first time a lead enters your lead management software. These days, leads are often generated in high volumes and, as lead sources multiply (website, email newsletter, LinkedIn, PPC, forms, offline events, webinars, etc), it is wise to automate your lead capturing efforts instead of having them on an Excel sheet.

By automating lead capture, you save time by having a built-in lead capturing feature in your lead management software. This will capture leads from the various sources mentioned above, it will also provide the sales team with these leads to be treated later. This will not only save time for the sales rep and make them more efficient but also ensure that no lead is missed.
Step 2 – Lead Tracking
In this step, you try to understand from what source was the lead captured, which region, at what date and time and whether the lead was inbound or outbound. This information helps you analyse and optimise your future steps when trying to convert leads. To do this you have tracking tools like Segment for example, that help you not only understand where the lead came from but also help analyse their activities and online behaviour before submitting their contact details.

A good lead tracking software can help you track leads, but it is not of much use if it cannot be integrated with your lead management software. Therefore, it is very important that all the tools and technology that you use are integrated for data to flow correctly throughout your sales process and ensure that you have access to a good understanding of your leads.
Step 3 – Lead Distribution
Once leads have been captured and their website engagements, activities and behaviours are tracked they are ready to be moved to the distribution stage. Leads are generally passed on to the sales representatives within the company. It is a good idea to automate this process as manually assigning leads to sales representatives can be time-consuming and may increase the risk of losing leads when there are too many leads.

You could assign leads based on either the country the lead has come from, the size of the account or on the product or service they have shown interest in. For example, as Europe has many countries that speak several languages, it is important to assign a lead coming from Germany to a German speaking sales representative as he/ she has better chances of qualifying this lead and taking it to the next step.

However, in cases where there are several sales representatives for the same region, it is fair to follow a rotation method to distribute the leads. In a rotation method, leads are assigned to the next sales rep automatically. For example, if there are 4 sales reps (A,B,C, & D) for the same region first lead might be assigned to A, the second to B, likewise the next leads to C & D. This makes the distribution process fair and reduces the burden on one single sales rep.

Distributing leads in the right way can result in an increase in sales.
Step 4 – Lead Qualification
This is where sales representatives interact with all leads that have been assigned to them. It begins with an introductory call to the prospect. During this conversation with the lead, they should get a fair idea of whether to pursue the lead or not by analysing what's interesting about the lead, and what's not.

Sales managers usually give sales representatives a list of attributes that need to be checked for a lead to be qualified. This process is called lead scoring. Each lead is given a number on a scale of 1 – 10 based on how many boxes they check during their qualification call with the sales representatives. These attributes could be demographic information, company information, website engagement and behaviour, fit vs interests towards your company and product etc. Leads that have a high lead quality score, will be on top priority and need to be closed at the earliest as they are said to be sales-ready.

How sales reps go about managing their cold call is very important. Whether they gauge the call based on a frank or natural conversation which is often subjective, or do they follow a customized sales script with a set of qualification questions to understand the intent of the recipient and personalize future communications.
Step 5 – Lead Nurturing
Not all leads that come pouring in through your lead generation efforts will have high lead quality scores. In fact, the majority of your leads usually won't make a purchase immediately and most of them will have a low lead quality score. This does not mean the lead is dead, they could have shown interest in your product for various reasons, hence they are always potential customers.

It is therefore important to keep these leads in your pipeline and send them updates and information about your product and services regularly. Let's say for example, you have a lead that came in via subscribing to your newsletter, this may not mean he/she is interested in your product or service but might have subscribed just to be updated in future, or likes the content on your website. In this case, you may reach out to the lead from your noCRM account using the Active Demand integration, asking for feedback on the content of the newsletter or suggest them some other relevant content.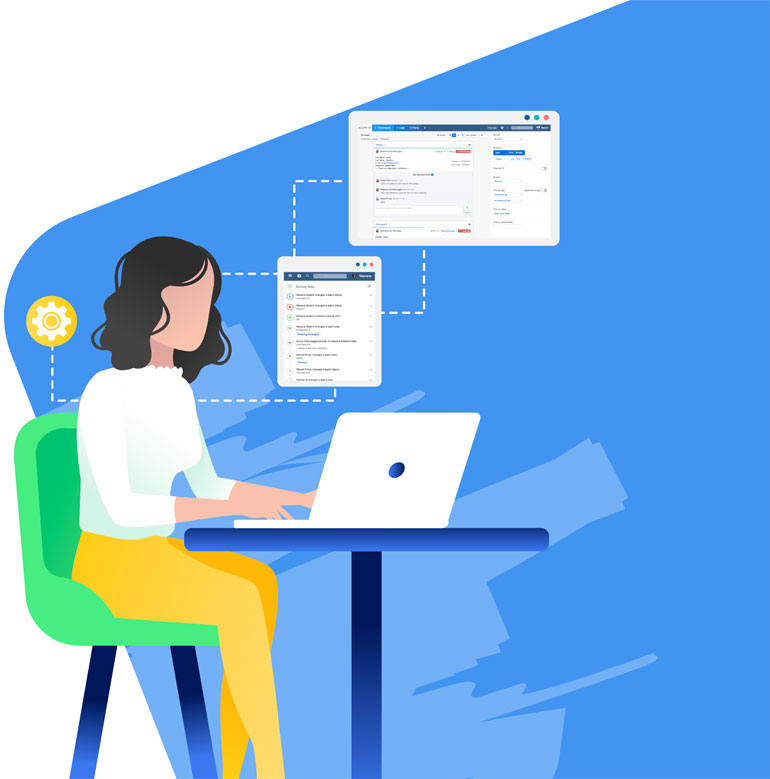 Best practices for the lead management process to be successful
Marketing process & Sales process in sync
A lot of the time, in many companies the marketing team is responsible for generating leads through SEO, SEA, Social Media Advertising, and other paid channels. This means marketing teams also have a crucial role in the lead management process. It is often their job to hand over the sales team marketing qualified leads (MQL).

A marketing qualified lead is a lead that is likely to convert the fastest compared to other leads due to factors like demographics, firmographics, the web pages they visited, what have they downloaded and similar engagements with other business content. This behaviour basically shows the intent of the visitor and is deemed to become a customer faster. In order to work how to define a lead as an MQL sales managers need to work with marketing managers to define a precise list of attributes.

This is important because it makes the process as smooth as possible for both teams, the conversion funnel can be divided between both teams so that each team is responsible for their stages in the conversion funnel. Leads can then be handed over or passed on easily once they are qualified enough to switch from marketing to sales.
Communication between sales team/sales representatives
It is crucial to have clear communication in a lead management process to avoid problems such as: duplicate leads, one too many sales reps working on the same lead, and delayed lead status updates. Communication within the team builds trust, fosters like-minded thinking, and encourages everyone to share information. This reduces the chances of sales reps stepping on each other's toes. In fact, communication and sharing allow sales reps to collaborate effectively and efficiently on an account.
Tracking your Lead Generation efforts
Tracking your leads in the sales pipeline can improve your lead management process significantly as it will allow you to improvise on your lead generation tactics. To track and have steady high-quality leads pouring into your sales pipeline, you must first define and identify your ideal lead profile, and know how these leads are finding you and being captured.

While tracking, you must also consider the return on investment coming from each lead generation source. This will allow you to analyse and focus on sources that work best for you so that they can be capitalised on in future lead generation efforts and cut out platforms/ channels that haven't gotten any results. Speaking of ROI, track the amount spent to generate leads by campaign, by platform, by country, and by industry and see how many of those leads converted into paying customers. Also, if possible, try and perform a cross-analysis, it may tell/ show you that leads in different regions or different professions don't share the same interests or preferences.

Tracking is not just limited to knowing the return on ad spend (ROAS), but there are other interesting metrics to look at too, for example, conversion rates between each stage of the funnel, average deal size, monthly recurring revenue from a customer, average lifetime value and measuring sales velocity to know how long does it take to close a deal.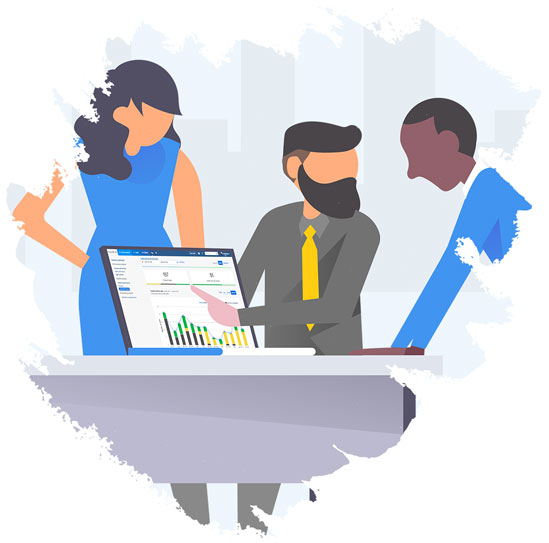 Software and tools that will help you optimize your lead management process
Prospecting Software
If you are a small and medium size business, by virtue, prospecting is a crucial necessity for salespeople in your company to get more leads and achieve targeted revenue. The prospecting process can be carried out in a couple of steps using a few different tools to help you optimise your prospecting efforts. It starts with first, building your desired prospect list.

A prospect list is a list of people you want to target and reach out to, in order to push your product or service. The list is created keeping various search filters in mind like, job function/ job role, location, size of company, industry. This can be done using LinkedIn Sales Navigator or you can use noCRM's very own Lead Clipper to prospect directly on LinkedIn and save prospect information in your noCRM account.

Now that you've created a prospect list, comes the second step, you'll need a prospecting tool to find contact details. Not everyone will have their contact details publicly listed. Fortunately, tools like Hunter & Prospect help you find email addresses from a given domain and also give a score about how likely that email address is going to reply.
Qualification & Nurturing Software
For salespeople qualifying a prospect achieves two things:

First, it helps them determine whether or not a prospect is worth their time, and second it helps them develop a more personalized approach when pursuing the prospect in future communication.

Once a lead is qualified, a marketing automation software like ActiveCampaign, can create personalised customer experiences if used effectively. This is very important during the nurturing step, especially when you're trying to keep up dozens of communications going on with dozens of leads all at once, it is possible that you may send the wrong information to the wrong lead. ActiveCampaign aces the art of properly nurturing the lead and giving all the right communication at the right time by personalising it to enrich the customer experience not just via emails but also based on a prospect's website engagements.
Lead Management Software
Gone are the days when sales teams would manage their leads on an Excel file and assign leads to sales reps using filters. In today's digital era, a lead management software does this with ease and helps in saving crucial time for a sales representative by not having to do repeated tasks. A lead management software can act as an activity log to track you're keeping communication running smoothly such that no lead is left out.

Lead management software enables you to store all your important data in a central location, be it details about each lead, communication with each lead, or which sales rep is working on which lead. It also keeps the entire sales team informed of a lead's status with alerts.

noCRM.io is the lead management software sales teams swear by, it is also a productivity tool many teams can use. It, not just stores information on a lead, but also helps keep the record clean with regular status updates so that handover to other sales representatives can be smooth, allowing the lead to move along the sales pipeline uninterrupted.

noCRM.io also automates some of your lead management processes. You can save email templates, schedule meetings, and even assign tasks right within your noCRM account. This allows sales representatives to stay connected throughout the nurturing process.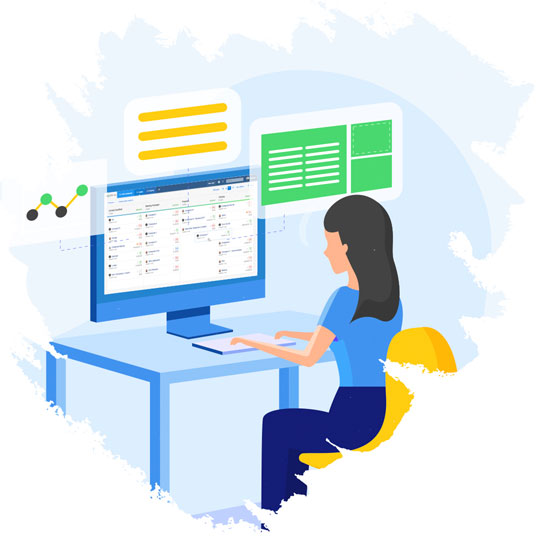 Managing your leads at every stage of your pipeline will help you convert more leads
We now know a lead management process involves; nurturing a lead, communication within and across teams, and most importantly, a lead management software that makes sure everything runs smoothly. Only when the process is streamlined and coherent at each stage will you be able to convert leads into paying customers.

To conclude, these are a few things you may need to consider before you choose a lead management software to optimise your lead management process. Try not to deploy a lead management software that doesn't work for your sales team or your leads, instead adopt a software your sales team will love to use. noCRM.io is simple yet powerful software that aces this particular problem with great finesse.

It is important to understand your individual sales process. It is important to map out all the elements you would need to consider to manage and process your leads. Otherwise, you might find yourself running in circles unknowingly, dissatisfied, and limited with heavy reliance on your sales reps to do tasks manually.
---
FAQ
What is lead management?
Lead management is the process of identifying, managing, and converting potential customers to drive revenue.
What are the five main steps of a lead management process?
The 5 main steps of a lead management process are: lead capturing, lead tracking, lead distribution, lead qualification and lead nurturing.
What is a lead management tool?
A lead management tool allows sales representatives to follow and manage their leads easily. This, by automating tasks to save time and centralizing data about their leads and activities in one place.