Wirklich sehr lange nach genau so einem Tool gesucht!!!

Also Pipedrive, Salesforce und co. kann dagegen einpacken. Weniger ist halt mehr.
Resul Gönü, CEO & Founder
MR.CHAIN GmbH

Perfekte Lead-Management-Software.

Wir verwenden jetzt NoCRM im Telesales und für neue Leads. Ein intelligentes und einfaches Tool.
Oliver Kerner, Gründer und Head-Coach
OK Trainings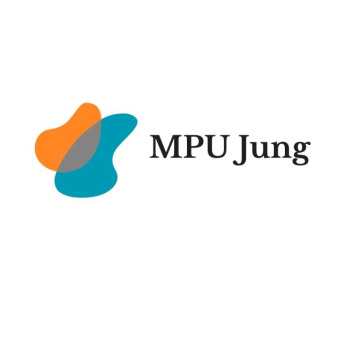 Ich liebe NoCRM!

Ich habe lange nach einem Tool gesucht, dass für meine Zwecke ausreicht und einfach zu bedienen ist. Ich wollte kein hochkomplexes Tool, in das ich mich erst 10 Tage einarbeiten muss. NoCRM ist einfach perfekt. Viel leichter als gedacht und ich habe viele Funktionen entdeckt die mir sehr nützlich sind, an die ich anfangs nicht gedacht hatte.
Christopher N. Jung, Inhaber
MPU Jung

In der Lead-Bearbeitung sind wird deutlich effizienter geworden, dank NoCRM.

Wir sind froh mit NoCRM ein Tool gefunden zu haben, welches von unseren Mitarbeitern gerne genutzt wird, da sie den Mehrwert sehen. Die Integration von Verkaufsscripts, die Dokumentation der Kommunikation - egal ob E-Mail oder Telefon- ist einfach großartig. Außerdem begeistert NoCRM durch seine Flexibilität, wir nutzen es sowohl auf dem Laptop, als auch über die App auf dem Handy bzw. Tablett und telefonieren direkt daraus mit unseren Interessenten. Zu guter Letzt muss auch noch der Service von NoCRM erwähnt werden, unser Ansprechpartner hat immer ein offenes Ohr für uns und bringt uns mit seinen Lösungen immer voran
Thomas Noky, Geschäftsführer
Primero Innovations GmbH

noCRM ist für PENTACODE ein sehr übersichtliches und leistungsfähiges Tool für alle Vertriebs- und Verkaufsprozesse.

noCRM konzentriert sich auf das Wesentliche und hilft uns damit, schnell und effektiv arbeiten zu können. Sämtliche Hilfsmittel wie zum Beispiel Tags, Aktionen, Status, Pipeline usw. lassen sich individuell anpassen. Die Integrationen funktionieren einwandfrei. Besonders gefällt uns das erst kürzlich hinzu gefügte eMail-feature. Zum Einen können wir direkt im Lead Mails aus Vorlagen versenden, die dort auch hinterlegt werden, zum Anderen werden wir auch über den Status der versendeten Mails informiert und wissen somit genau, welche Mails gelesen wurden und ob ein Link aus dieser Mail geklickt wurde. Mit dem Support von noCRM sind wir jederzeit gut und schnell beraten. Für uns hat der Wechsel zu noCRM nur Vorteile gebracht.
Katrin Brückner, Marketing Manager
PENTACODE

Für unser Unternehmen ist noCRM das wichtigste Tool!

Wir haben schon einige CRM Anbieter getestet und ausprobiert. Jedoch hat kein anderer Marktanbieter es geschafft, so eine einfache Bedienung, Handhabung, und Fokussierung auf das wesentliche zu veranschaulichen wie noCRM. Das Herzstück unseres Unternehmens liegt im Vertrieb, hier wird der Umsatz generiert und genau deshalb ist es für uns so entscheidend, dass unsere Vertriebsmitarbeiter mit noCRM eine Software im Einsatz haben, welche Sie lieben und gerne täglich im Einsatz haben. Zugleich ist für uns wichtig, das noCRM sich durch zur Verfügung stehenden Schnittstellen mit weiteren Drittanbieter Apps einfach verbinden lässt.
Jürgen Schulze, Geschäftsführer
SYSTEMLINE GMBH

Super einfach und super effizient!

Durch noCRM konnten wir endlich unsere vielseitigen und Anspruchsvollen Aussendienstaktivitäten an einem Ort simple und übersichtlich abspeichern. Alle Mitarbeiter schätzen den Mehrwert durch noCRM und wir können nicht mehr ohne! Nur zu empfehlen und kinderleicht zu bedienen!
Dominic Duer, Geschäftsführer
GLASSRESQ

Wir haben noCRM im Handumdrehen zum Laufen gebracht

Ich kann noCRM.io nur empfehlen. Die Navigation ist intuitiv und wir arbeiten gerne damit, denn alles ist nur einen Klick entfernt. noCRM erleichtert den Vertriebsprozess, anstatt den Benutzer zu zwingen, wertvolle Zeit mit Dateneingabe und -pflege zu verbringen. Es ist auch vollständig anpassbar. Es gibt viele Hilfefunktionen, darunter sehr hilfreiche Videos. Und wenn man festsitzt, ist ihr Team sehr reaktionsschnell.
Dr. Guido Krautz, Business Development Manager
Dr. Maisch GmbH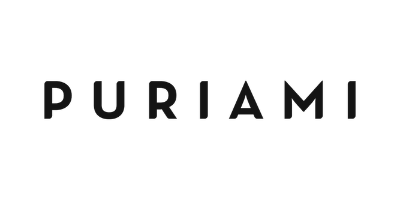 Unentbehrlich für unser Verkaufsteam

noCRM begleitet uns täglich von der Leaderstellung bis zum Post-Sales Prozess. Dadurch geht kein Lead mehr verloren und unser wertvollstes Gut, unsere Kunden, können damit optimal betreut werden.
Roberto Triulzi, Leiter Verkauf
Puriami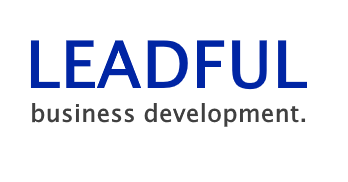 Mit no|crm haben wir endlich eine App gefunden, die ohne Schnickschnack exakt die Werkzeuge zur Verfügung, die wir benötigen

With no|crm we have finally found an app that provides exactly the tools we need without any frills. The phase of lead acquisition and processing does not yet need the ballast of a complete customer administration. Most other apps are therefore completely overloaded. We also like the Lead Clipper, with which you can easily get the data of a profile from Xing and Linkedin profiles into the CRM for direct lead generation from the browser, without having to go the long way via export, conversion and upload. Here no|crm sets new standards!
Axel Pawlowsky, Gründer und Geschäftsführer
LEADFUL

Mit noCRM.io haben wie endlich eine Plattform gefunden, die uns den Vertriebsalltag erleichtert

Dank der App können wir auf Messen und anderen Events die Visitenkarten einfach scannen oder bei Recherchen im Internet den Lead-Button nutzen. Damit müssen wir keine Zeit mehr in endlose Eingaben der Datenbanken investieren und wir verlieren nie den Überblick in unserer Sales-Pipeline. Dank der grandiosen Unterstützung durch das noCRM.io-Team können wir alle Funktionen der Plattform super einfach anwenden und Fragen/Probleme werden sofort gelöst.
Julia Van Der Gabel, Business Development
WMP Mexico Advisors