When it comes to sales software and tools, there are a wealth of options out there that promise to help make your work easier as a sales professional, particularly when it comes to prospecting. There are prospecting tools that can help generate prospects, qualify prospects, and manage prospects. But which is the best B2B prospecting tool?
Read on to find out our top prospecting techniques and tools to help you and your team find more qualified leads whilst spending less time on prospecting.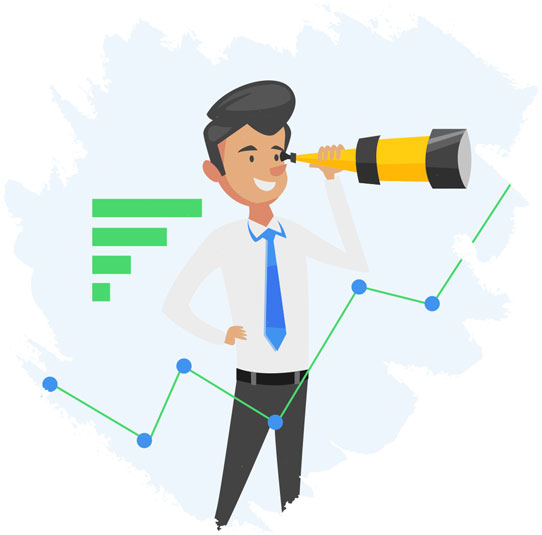 Best B2B prospecting tool:What really works?
There are lots of B2B sales tools to choose from on the market, each promising to revolutionize your business. It's good to take the time and analyze which tools are right for your company and its particular sales process. Having too many tools in your sales stack can be confusing and counterproductive. It's better to have one tool that solves a particular problem than having many tools that solve the same problem.
These days there's no need for B2B sales teams to do manual tasks like sending cold emails one by one when the best B2B prospecting tool could do the job for them. There are plenty of sales prospecting tools and sales management software to help automate manual tasks while personalizing your outreach, leaving you free to focus on tasks that are more important and will add higher value.
Importance of Prospecting tools
Added value and targeted selling
What's the best approach when your solution has a large potential target audience? Using a prospecting tool, create a prospecting lists from all sources your company uses, segment them further based upon geographical location, lead source, industry, etc. Segmentation is also helpful as it makes lead distribution easier. For example, a prospect list for the US would go to the sales reps working for those specific countries.
Improved sales productivity
42% of sales reps named prospecting as the most challenging stage of the sale process. And since it's so tricky it often takes time to get it right. The main advantage of prospecting tools is that they reduce the time taken to prospect. Now imagine this being applied to every sales representative in your team, so many work-hours being saved, thus increasing sales productivity.
Personalized outreach
Prospecting tools not only help your sales reps' prospecting efforts, but can also do a great job at simulating personalized outreach. You can automate a series of emails with set templates according to an action your prospect performs. For instance, if the prospect opens a particular email or clicks on the link inside the email, a trigger is caused and an automatic email would be sent to follow-up on the previous email. The chances of a reply to a personalized email are higher. In fact, with a 26% higher open rate than unpersonalized mass emails, personalized emails now run the show these days.
Streamlined sales pipeline
With the help of prospecting tools, you can generate much larger lists of prospects. This will help your sales pipeline to always be full and never out of potential prospects and leads.
Higher value (revenue generating) sales opportunities
A prospecting tool can help you identify potential prospects with high value and also help close. It does this by defining the target market based on the organization and opportunity, once it does this, the next step is identifying key decision-makers, understanding their business process, needs, and budget. A fit could ensure the chances of sale being a success.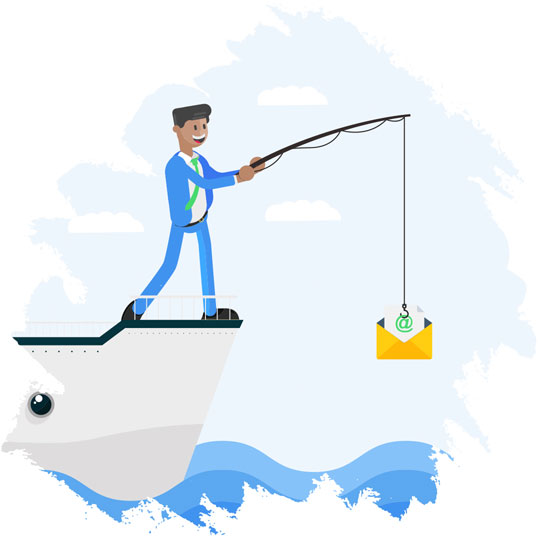 Types of B2B Prospecting Tools
Tools to build a prospect list
The first step to prospecting in a sales process is building your prospect list. Here you can determine the best way to find and approach them. Here are two tools to help you build a prospect list:
LinkedIn is the world's largest professional social network and should be the obvious choice for any salesperson looking to find prospects. To address this need LinkedIn launched the LinkedIn Sales Navigator, a tool that allows for more advanced search filters, displays more detailed information about each prospect, as well as the ability to save and recommend leads, and InMail credit.
They offer three plans, Professional, Team, and Enterprise, each with varying feature capabilities from basic to advanced. You can compare each plan here according to your need here.
Lead Clipper is a widget by noCRM, it allows you to transform information on a website – and especially on LinkedIn – into a lead without needing to fill out any details. You can now capture leads on LinkedIn with just a click.
Tools to find contact details
Once you've built your prospect lists, now it's time to get out there and start talking to leads. Unfortunately, not all your prospects will have their contacts listed publicly and this is where these tools will help you:
Hunter works as a simple Chrome extension to find all the associated email addresses of any given domain. Interestingly, it'll even give a score on how likely it is that someone will reply to that email address. In some cases where you're unable to find a specific prospect's email address, it helps you with the common pattern behind all associated email addresses, enabling you to make an educated guess.
An easy to use tool for sales reps who want to grow their network, build stronger relationships, making prospecting more reliable and efficient. Works really well with LinkedIn.
Here is another alternative to Hunter, With FindThatLead you enter a particular domain and the tool retrieves all emails associated with that domain name. It does just more than that, it helps you prospect, process, and verify the list and send emails as well. It too has a free version with up to 50 credits. The paid versions have more credits and are priced lower than Hunter.
Developed specifically for LinkedIn prospecting, Wiza makes things simple when it comes to finding accurate contact information of potential prospects on LinkedIn/ LinkedIn Sales Navigator. By enabling Wiza's chrome extension, the tool can help export up to 2,500 contacts from a single LinkedIn query. For each prospect, Wiza builds a profile in real time, which means all the information it provides is up-to-date. In addition, Wiza also offers free email finder and verification options which helps with scaling your B2B prospecting and cold outreach.
Tools to qualify prospects
For a sales rep qualifying a prospect helps solve two problems: first, it helps them decide whether or not a prospect is worth their time, and second, it helps the sales rep create a personalized approach when contacting the prospect. Here are a few tools to help you qualify prospects:
You can use Sales Script Generator to qualify your prospect while contacting them. It enables you to create a customized call script with a list of questions for you and your reps to ask during calls. It helps you understand the potential of the customer. It helps you retrieve basic yet important information like the type of company, a potential number of users, budget, objective, needs, decision criteria, etc. to see if the prospect is a good fit or not. Try it for free here.
Owler is a free database that provides you with company information such as who their top competitors are or what their most recent acquisitions were, as well as general information such as their linked social media accounts, employee size, and annual revenue.
Clearbit has a prospector tool as well as an enrichment tool. The prospector helps you identify ideal prospects, find more like them, and thus increases your sales pipeline. While the enrichment tool collects data and gets context to drive conversation and win deals.
Tools for meetings
These days most B2B companies have customers located all over the world. This means different timezones. Organizing meetings and finding a convenient time for your prospects to talk can be a little overwhelming (and time consuming). To help you save the constant back and forth of deciding upon an agreeable time for everyone, we've found some tools:
One of the most popular meetings scheduling tools on the market, Calendly makes it easy for prospects to schedule calls, meetings, and demos. The tool works by first syncing up with your Google Calendar and then you can create a schedule based on what times you're available.
Zoom has become extremely popular in the business world with customers globally choosing to use the service. It is intended for businesses to work remotely in these trying times and offers a wide range of services to accommodate your business's needs. Be it video and audio conferencing, chat, and webinars with your prospects. It supports both desktop and mobile allowing users to be flexible.
Tools for managing your prospects
Once you've connected with a prospect, the next step is to manage them. To help you with this, here is our awesome tool to manage your prospects efficiently.
Managing your prospects is much more important than prospecting them. You may have a very good understanding of your product, you've studied your buyers very well and succeeded in identifying them too. But, it all goes in vain if you don't have a process or strategy in place to manage them. A list of unmanaged and unassigned prospects is as good as not having them. Our software, noCRM is a lead management software that helps salespeople overcome the obstacle of lead management, it is designed for this very purpose. One of its core features is the 'Status Loop' feature, it allows sales reps to follow-up on their prospect or lead by having a 'to-do' status and a 'stand-by' status so that no lead is lost in the sales process.
noCRM.io comes in three plans as well; Starter Kit, Sales Expert, and Dream Team, discover their pricing and features here.
Techniques and tools for generating qualified leads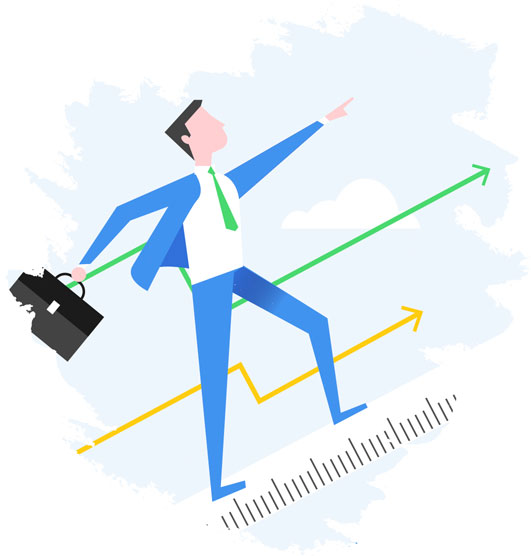 Acquisition campaign
Regardless of whether your company is B2B or B2C, acquisition campaigns are your top options while considering how to generate more qualified leads. You could run ad campaigns on platforms like Facebook, Instagram, LinkedIn, Google Ads, etc. according to your target audience to generate new prospects.
To generate qualified leads you'll need to continuously optimize your acquisition strategy. For AdWords, try and optimize it for the right kinds of keywords, for other social platforms use dynamic content to drive visitors and prospects to your website, and finally be very consistent with what you say in your ads and your website. This will get you the best fit and higher qualified leads.
B2B emailing campaign
An email outreach campaign is much more cost-effective than running acquisition campaigns. You can communicate more through your emails with your prospects and replies to email campaigns are a great positive sign. Some of the best practise to consider while running an emailing campaign are:
Keep your email short and precise, leave more content for the website or landing page.
Keep a eye-catching subject line to make sure you have a good open rate.
Keep your email prospect list clean so that there is a minimum bounce rate.
Use a personalized approach and send email from personal accounts to build trust.
Set automated triggers to follow-up and stay in touch with the lead.
It is imperative that you link your emails to the landing page you want your lead to come to. These basic but important tips should be enough to get you started.

Also improve your emails with actionable call-to-action in signature.
Some tools such as Newoldstamp, a powerful email signature generator that enables businesses to effortlessly create, customize, deploy and install email signatures across the entire company.
A standardized email signature used across your whole organization can create thousands of sales opportunities every day with every email sent.
Something as simple as an email signature with a call-to-action can significantly increase the number of incoming sales leads, boost brand awareness, and set your business apart from the competition.
Partnership platform
Leads coming from partnership platforms are usually vetted and qualified as they are coming from a genuine source or reference. As a business, it is important that you keep growing your partnerships, as this helps in the long run. The more strong partnerships you have the more and better prospect references you'll have from them.
Account based marketing
Account based marketing (ABM) is a smart technique to reach out to accounts or companies that you want to target. It is an appropriate tool for B2B companies that wish to target certain accounts and close them. An effective account based marketing generates more targeted leads that convert than other forms of marketing. That's because account based marketing tactics attract the right kind of leads by targeting the right customer. However, they are resorurce intensive and are useful mostly only to big enterprises or if you want to target high value prospects. Rollworks is an ABM tool that can help you close accounts you want to target.
Networking
This is a no-brainer. Classic and never gets old, in sales you must have often heard," Network, network and network". This technique really does go a long way. Networking is a skill that can be applied anywhere. Today with social media you could network by sitting on your computer having a coffee.
Event Online / Offline
Create your own company webinars or do webinars along with your partners on a specific topic that might interest people, do a Q&A at the end of the webinar, and follow-up with the attendees via email. This is a great way to generate qualified leads as well.
Participate in offline events, see what companies are attending, who's hosting the event and what the event is about, this should give you a good heads-up if the event is worth your time.
Sales Prospecting is important – do it right with noCRM.io
Prospecting tools can do wonders but they aren't of much use if you don't use them properly. B2B prospecting tools and lead management software go hand in hand and it is important that you use both to achieve maximum business potential. Hence it is imperative that you use prospecting tools along with a lead management software for the complete package.
noCRM.io is a lead management software designed for salespeople by salespeople. We understand all the trouble that goes in at every stage of sales, even while you're prospecting. With noCRM.io build prospecting lists in a jiffy, follow up with your prospects, and book meetings on the go!
Discover noCRM.io by starting your 15 days trial today.