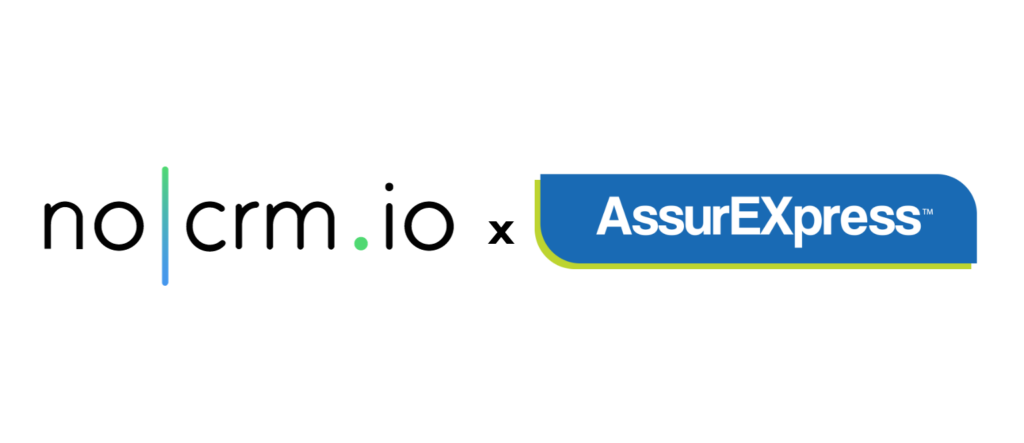 Interviewed by Sunny Paris, CEO of noCRM, Yann Nguyen founder of AssurEXpress talks about his business as an insurance broker and his experience as a loyal noCRM customer for 10 years. Find out why noCRM is the CRM that has met his expectations as an insurance broker and helped him juggle his various services while managing his clients on the one hand and his partners on the other.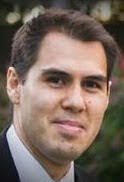 ---
Hello Yann, it's a pleasure to speak with you as you are our oldest customer. You're the founder of AssurEXpress and you've been with us for 10 years. I wanted to talk to you about your work as an insurance broker and the 10 years we've spent together.
That's right, I'd forgotten that it had already been 10 years. Life goes fast.
So, to recap, I've been in business for fifteen years, but I soon realized that paper notes just weren't a good solution. I had too many customers and was looking for a database to manage them.
I started looking on the internet and I worked with 2 different CRMs in less than a year before I started working with you.
At the time, you were known as You Don't Need a CRM. I said to myself "that's it, they've got guts, I like it, let's give it a try". What I really liked at first was that you were so quick to answer my requests.
It's true that everybody in the support team knows you by now, 10 years on.
I'm not sure if this is good news or not 😁 ?
It is good news. That's how we build relationships. We must listen to our customers to fully understand their business.
That's exactly why I've stayed with noCRM. That, and all the little videos you've created.
The Customer Success team will be delighted to hear that. Could you tell us a little about your job as an insurance broker?
What really grabbed my attention was that you weren't necessarily a dedicated insurance business platform, but rather a very flexible one.
I'm a versatile person; I don't just do life insurance. I do investments, property and casualty insurance: cars, houses, businesses. In Quebec, that requires different licensing. It's regulated by the Government. I took several qualifying exams to get these licenses, but that's what I like about it. I don't confine myself to just one field. Another part of my job is to manage partners. For instance, if one of my customers has a real estate project, I'm going to assist him with the loan at the bank, but also with my partners, for the choice of his house.
In concrete terms, do you help customers find their homes?
Yes, exactly. I'm the project coordinator, the customer tells me what he needs, and I help him with his overall project. After buying a house, he'll need to get fire insurance, for example, and later on, when he has children, he'll be looking for life insurance. I'm an advisor in the long term, and afterwards, my customers will recommend me to their friends and family. I'm not here to just make one sale and disappear.
So most of your new customers come from existing customers?
Yes, absolutely, but also via the Internet thanks to Google Reviews. Over the past year, I've made a habit with noCRM of having a retention stage in which I ask my customers to write a Google review on my page. It's a recent thing, but it's important.
And the partners?
Yes, I also use noCRM to keep track of them and remember to call them back to keep building and strengthening the relationship.
And what's your biggest problem right now?
Well, my main problem isn't necessarily finding new customers, but following up with prospects. It's always a challenge for a salesperson to know whether a prospect is ready to carry out a deal or whether they have to put off the project. I have reached a point where I have to learn to double up. I feel I'm reaching a limit and need to look more seriously at recruiting. At the moment, I have an assistant who helps me out a bit, but I need to get more people on board.

Well, that's a rather good problem.
Yes, I'm really satisfied with the processes I've put in place. I've also recently added the Aircall integration, which will increase the quality of our service. I'm convinced that if you work hard, it all comes back around. Now I have to pass on this knowledge and my methods, as well as my enthusiasm for a job well done.
Sounds like an excellent plan, and we look forward to supporting your growth in the years to come. We'd love to offer you next year's subscription to noCRM. I believe it's your birthday today, which is perfect timing. 😊
It is my birthday today, the timing couldn't be better! Thanks again to all the support team, Mariana and everyone else, it's a pleasure working with you.