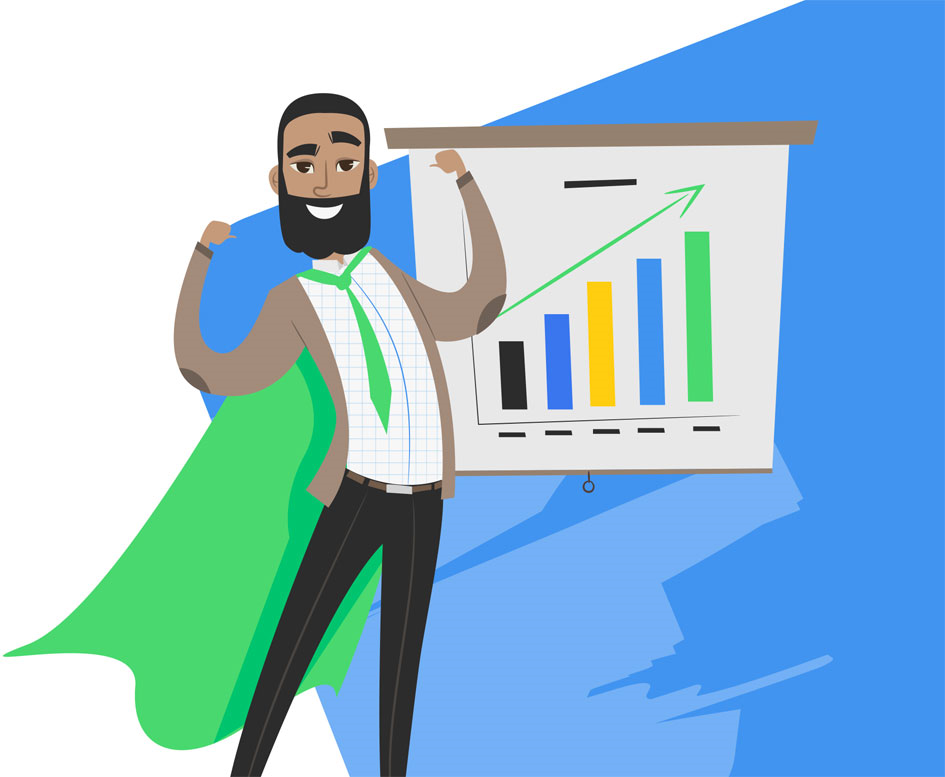 Hack Your Sales With a Marketing Agency Sales Process That Works for B2B.
A sales process is a framework that consists of specific steps that help sales reps in a sales team move a prospect to a lead and eventually to a closed customer. When it comes to B2B sales and marketing agencies, each one has its own sales process according to their specific objectives and nature of their businesses.
The noCRM.io team has had the pleasure of interviewing 10 different B2B sales and marketing agencies about what their current sales process looks like and how well it works for them. We asked them 5 basic sales process-related questions about activities they undertake on a daily basis:
Which channels do you use to generate leads and which ones work the best?
How do you then manage your leads internally?
What is your typical sales funnel/process?
What would you like to improve in that process?
Give us your top tip for streamlining sales processes.
1/ Which channels do you use to generate leads and which ones work the best?
Generating leads is one of the primary objectives of any sales process. Sales teams always need leads which they can work on, and most importantly marketing qualified leads (MQL).
Most agencies choose to prioritize paid acquisition channels including:
Google
LinkedIn
Other Social Media
There were also some agencies who did it differently when it came to generating leads, such as AgencyFlare, they generate most of their leads through;
Cold emailing efforts
LinkedIn outreach
Cold calling.
Trujay, a data migration and integration agency, use content marketing to generate leads. Most of their leads come from gated content, blogs, and form submissions.
It may vary from agency to agency, whether they want to have an inbound or outbound lead generation strategy or a mix of both. While an inbound strategy brings leads in, an outbound strategy goes out to find them. The inbound approach can be cost-effective but is also time-consuming. On the other hand, the outbound approach can help reach out to a wider audience but can be expensive.
2/ How do you then manage your leads internally?
In this digital age, let's not forget the role of technology. Sales teams these days use various digital tools to manage their leads. While some prefer using all-in-one software, others prefer using different API integrations and automation to manage their sales workflows.
We are glad to see that all our respondents were using a digital tool to manage their leads! Because, even in 2020 we come across a lot of companies, even marketing agencies that still use an Excel sheet to manage their lead and prospection activities. The majority of our respondents used lead management solutions, including noCRM.io, to manage their leads and relied on the solution completely. One of our agencies does a combination of digital and Google Sheets; SmartSites, uses a CRM tool to manage their leads along with various internal Google Sheets integrated via Zapier.
However, one company Seaworthy Strategy, does it differently. Due to their nature of the industry they are opearting in, Seaworth Strategy generates leads through referrals. They spend a good deal of time maintaining and nurturing those relationships to grow further through future referrals.
3/ What is your typical sales funnel/process?
Most of the survey respondents had these minimum steps in common:
Step 1 – Prospecting/ Lead Capture
Step 2 – Lead Qualification
Step 3 – Lead Distribution & Nurturing
Step 4 – Product/ Company Presentation
Step 5 – Negotiation
Step 6 – Deal Won/ Closed
Step 7 – Opportunity to Up-Sell & Cross-Sell
The steps above could be given several different names but would more or less mean the same in a broader sense. For example, lead qualification could be a discovery call to help your prospect understand better. Or lead nurturing can also mean asking qualifying questions to the warm lead to make future communication as personalized as possible.
4/ What would you like to improve in that process?
Every sales team has a sales funnel. The question is how can that sales funnel be improved? The quickest and most efficient way to improve your sales funnel is to analyze the current sales process, define a KPI you'd like to track at each stage and finally measure the win/ conversion rate at each step in the process.
ClearPivot told us that they would like to improve the first step of their process, which is lead capturing. To do this, they are analyzing the performance of their ad campaigns, website data, and benchmarking against other competing agencies in order to capture good quality leads at a lower cost per lead. Another agency Clemmons.io wants to focus on improving the lead nurturing step, by personalizing their outreach messages. They would like to invest time in copywriting and A/B test which messaging performs the best.
5/ Give us your top tip for streamlining sales processes.
It is of acute importance that your company or agency has a steady sales process. Be it software, a technique, or in form of tacit knowledge.
Junto Digital believes in understanding when to say no and being able to do that as early as possible in the sales process is key to faster and steadier growth. This also liberates more time in the sales process and allows you to concentrate on the right opportunities. Client Engagement Academy points out the importance of earning trust amongst clients. They believe trust goes a long way and having people who know and love your brand is a huge asset for sales.
The importance of a sales process and the noCRM.io way!
It's important for you to deep dive into your sales process. Building an efficient sales process will enable your sales team to close deals faster and create more opportunities. We've seen that customers who support their sales process using noCRM.io increased their closing rate by 25%. This increases to 80% for companies that had to manage a large number of leads and were only previously equipped with a notebook and spreadsheet. A slight change in the sales process could make you more efficient and save valuable time. It is with this philosophy noCRM.io is built: an easy, efficient, and fun way to streamline the sales process.