---
Aircall is a cloud-based phone app built for sales teams to make and take calls and manage their business phone setup.
Integration Benefits
✅ Make calls to your leads and prospects with Aircall's softphone embedded directly in noCRM.
✅ Automatically log call details, including a link to the call recording, number dialed, and the duration.
✅ Receive incoming calls and easily manage lead and prospect creation of unknown callers.
---


Connecting Aircall with noCRM.io allows you to reach your leads and prospects from noCRM.io and log the details, including the number dialed, duration, and link to the recording.
It's possible that Aircall only accepts creating an account if you have a company e-mail address, not a 'basic' @gmail.com account.
If you don't have an Aircall account, sign up for a free trial here. If you use Aircall already but don't have a noCRM.io account, start your free trial today. You therefore improve your sales process with automations, and make sure your sales team doesn't waste any time.
⚠️ This integration is only available starting at the Expert edition.
Getting Started
Connect Your noCRM.io and Aircall Accounts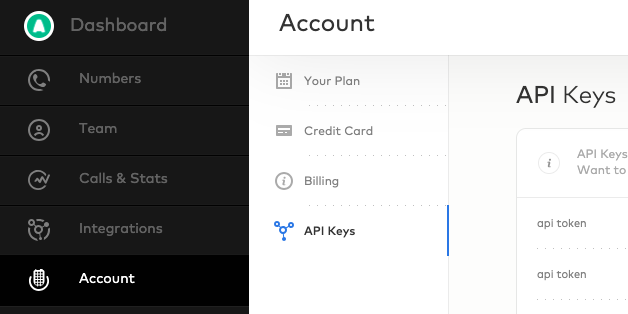 Retrieve your API Key Sign into your Aircall account, go to the Account page and select the API Keys tab. Once there, click on + Add an API key where you will find your API ID and Token. Make sure your ID and Token are copy pasted somewhere safe, so you don't lose them for later use.

Navigate back to your noCRM.io account, go to the Admin Panel > Integrations > Third-party apps, and select our Aircall integration.

Paste your API ID and token in their respective fields, and click Connect my Aircall account.
Call Your Leads and Prospects From noCRM.io
Download and install Aircall desktop app.
Enter your Aircall credentials and choose your number.
Set Aircall as your default click-to-dial system.
Make sure the phone number is plugged in the right default field. When you create a Phone, Mobile, or Telephone lead field, select "Phone" or "Mobile" as the Field type in the Admin Panel > Default fields.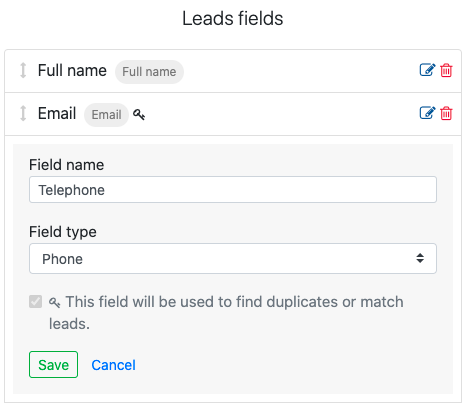 You're now ready to make your first call!
Launch Aircall's softphone first. This ensures that their phone number will be automatically plugged in when you dial a lead and/or a prospect.
Click on the phone icon on any lead/prospect with a phone number in noCRM.io, and save your browser preferences to always open Aircall in the future.

⚠️ Note: Do not use Aircall's Chrome Extension to make calls. noCRM will not be able to retrieve the call recording then. Please use the Aircall click-to-call button inside the lead or prospect in noCRM. Also, know that the native integration between noCRM and Aircall only works with Google Chrome.
Once you complete your calls, the recordings are automatically logged after a couple of minutes with the duration, number, and audio recording. You may edit that activity to select the outcome and enter your notes.

The integration is also available to use on prospecting lists. Right-click on the cell that contains the phone number and launch the call using Aircall.


Receive Calls from leads and prospects directly on noCRM.io
Receive inbound calls from unknown numbers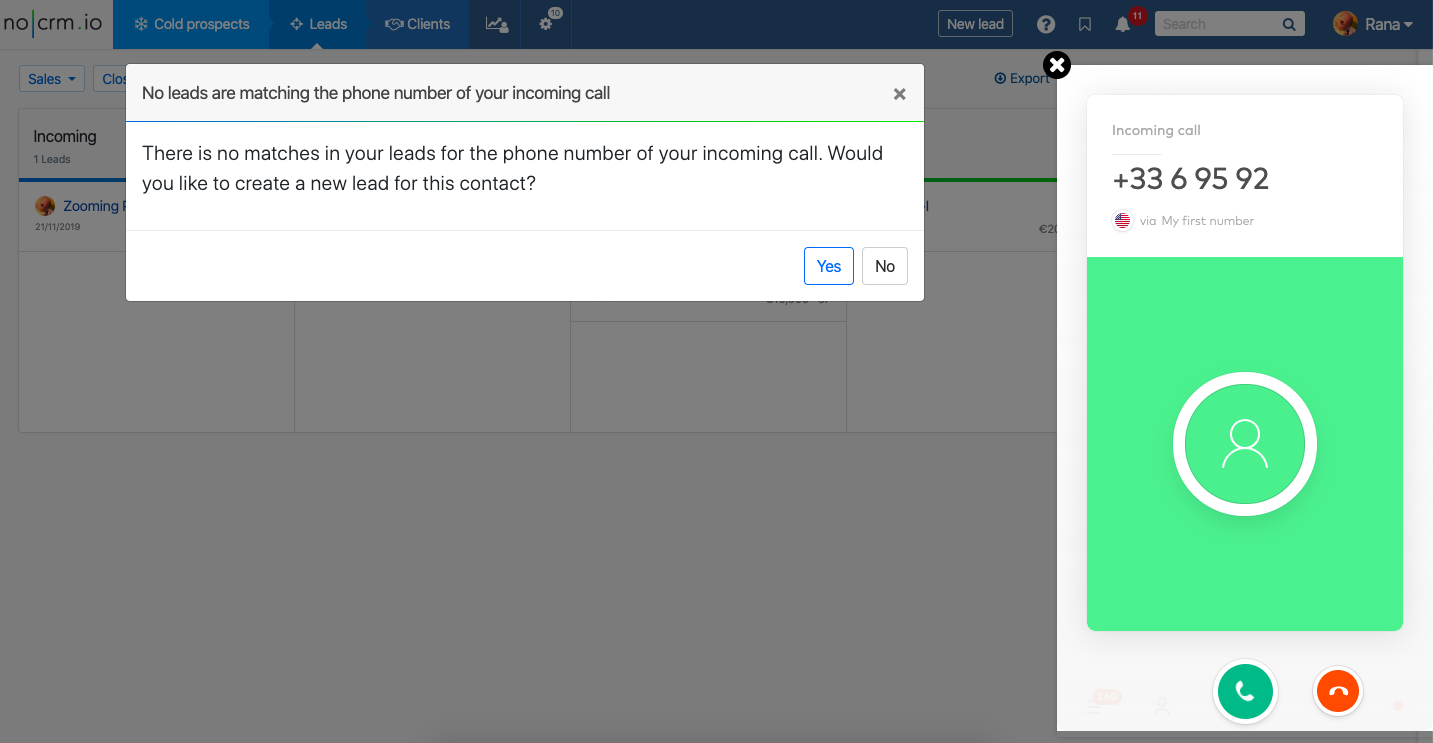 If there are no matches in your leads for the phone number of the incoming call, you may choose to create a new lead for the contact.

Once you create the lead and complete the call, noCRM will automatically retrieve the call recording and attach it to the lead's summary section.
Receive inbound calls from a known number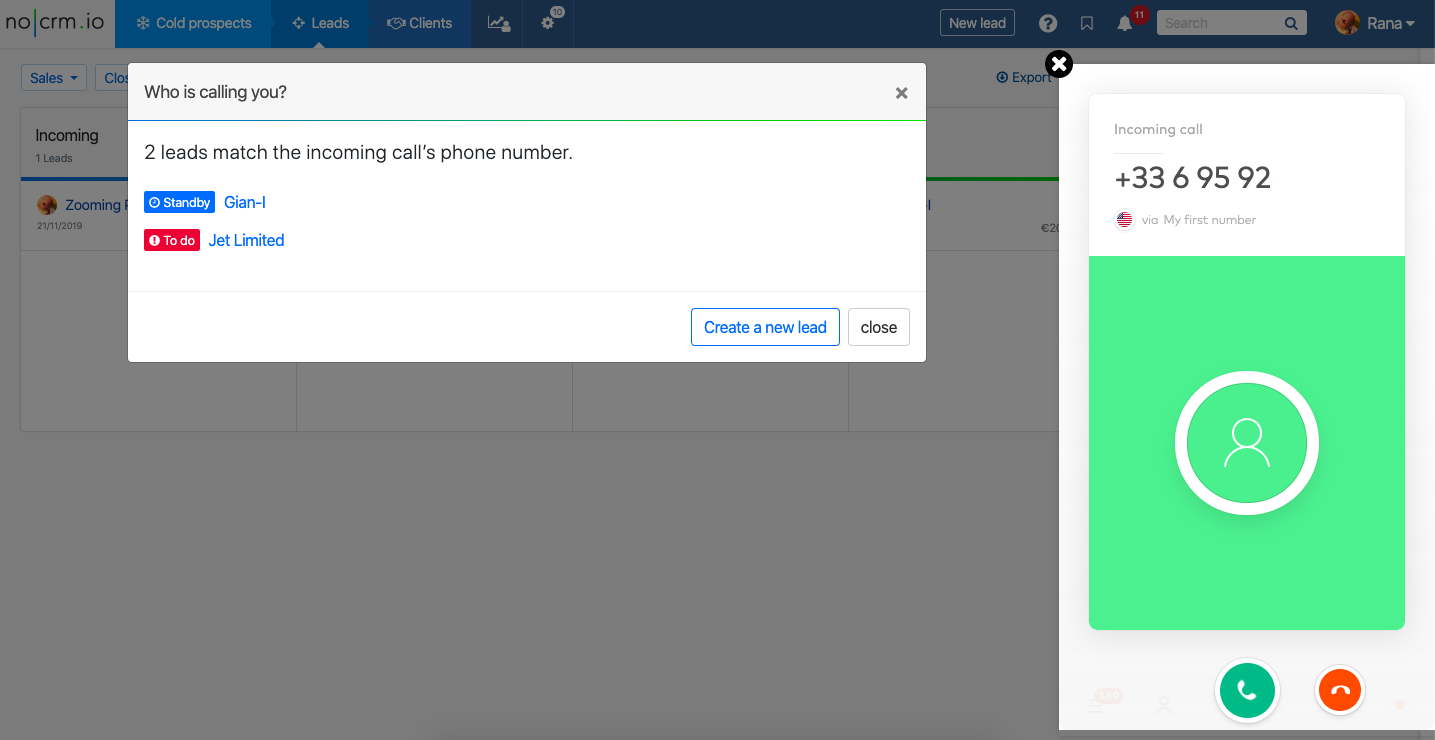 If there is a match(es) in your leads and/or prospects for the phone number of the incoming call, you may:
1) Click on the correct lead or prospect displayed on the generated list of available options.

2) Or, create a new lead
Once the first step is done, you can jot down your notes in the highlighted comment box.
Following the call's completion, noCRM will automatically retrieve the call recording and attach it to the lead or the prospect's comments section.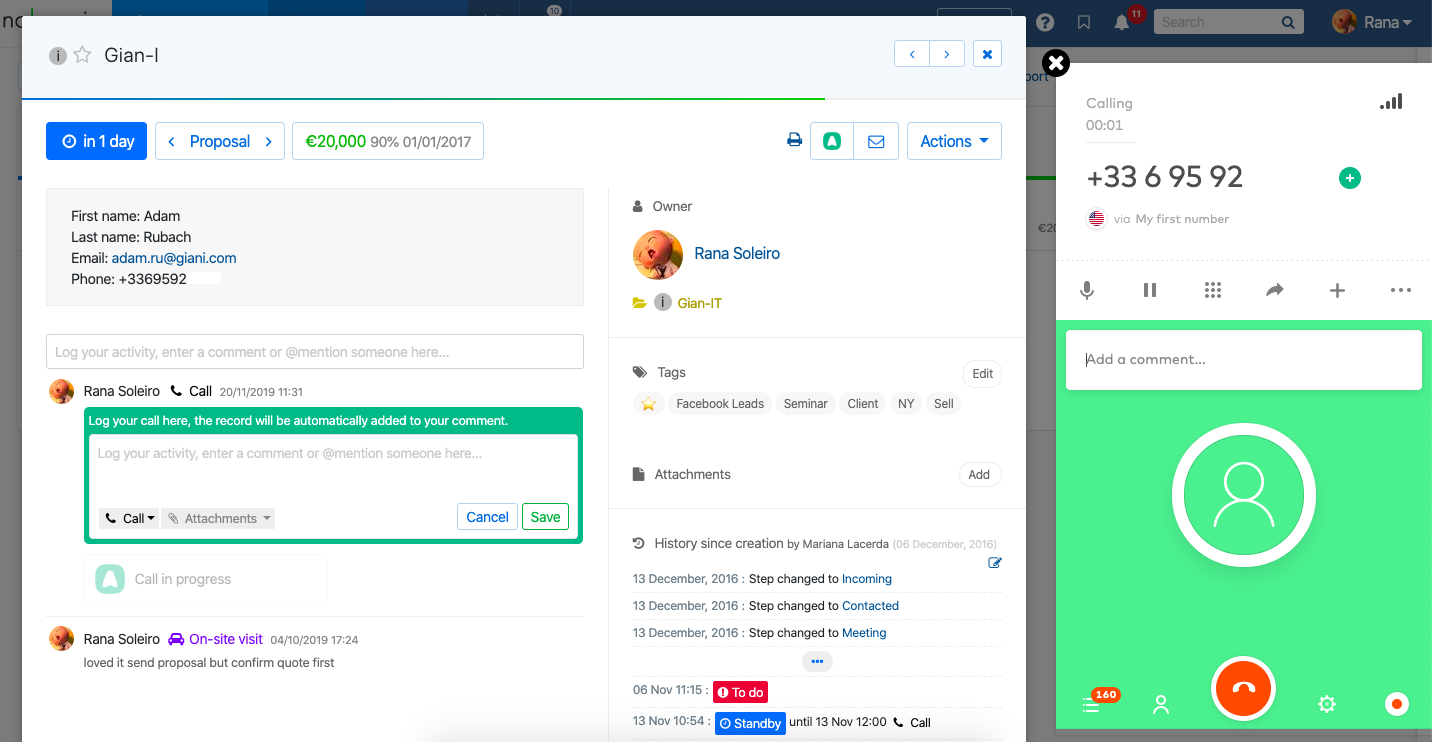 Watch how to connect noCRM to Aircall and start calling leads and prospects