Contents:
With noCRM, you can now collaborate effectively with your team, communicate efficiently with leads without missing out on any business opportunity, always know who is working on which lead, and keep track of your sales performance in real-time.
As a sales rep you are busy enough to have to waste time filling out useless data into a system you don't know how to use and you don't want to use, which is why noCRM was implemented in your company: to help you stay focused on what you do best, close deals!
In order to help you get started on the right foot, here are the most important elements you need to understand and do.
1. Activate your account to join your team in noCRM
If you're here, it's because someone invited you to join an existing noCRM account, that is probably being fully configured to match your company's needs. If not, make sure to share the Getting Started as an Admin guide with your account admins.
Once you have received an email invitation to join noCRM, proceed to activate your account. You'll choose a password that will need to be reminded, but if you can't remember it at some point, here is how to reset it.
As soon as your account has been activated, make sure to add noCRM to your browser's favorites toolbar.
All set? Now it's time to set up your user account. More information is in the next paragraph.?
2. Set up your user account
The general setup of the account needs to be done by Administrators. As a non-admin user, you can't manage pipeline steps, tags, sales scripts, integrations... but you can and should do all the things listed hereafter: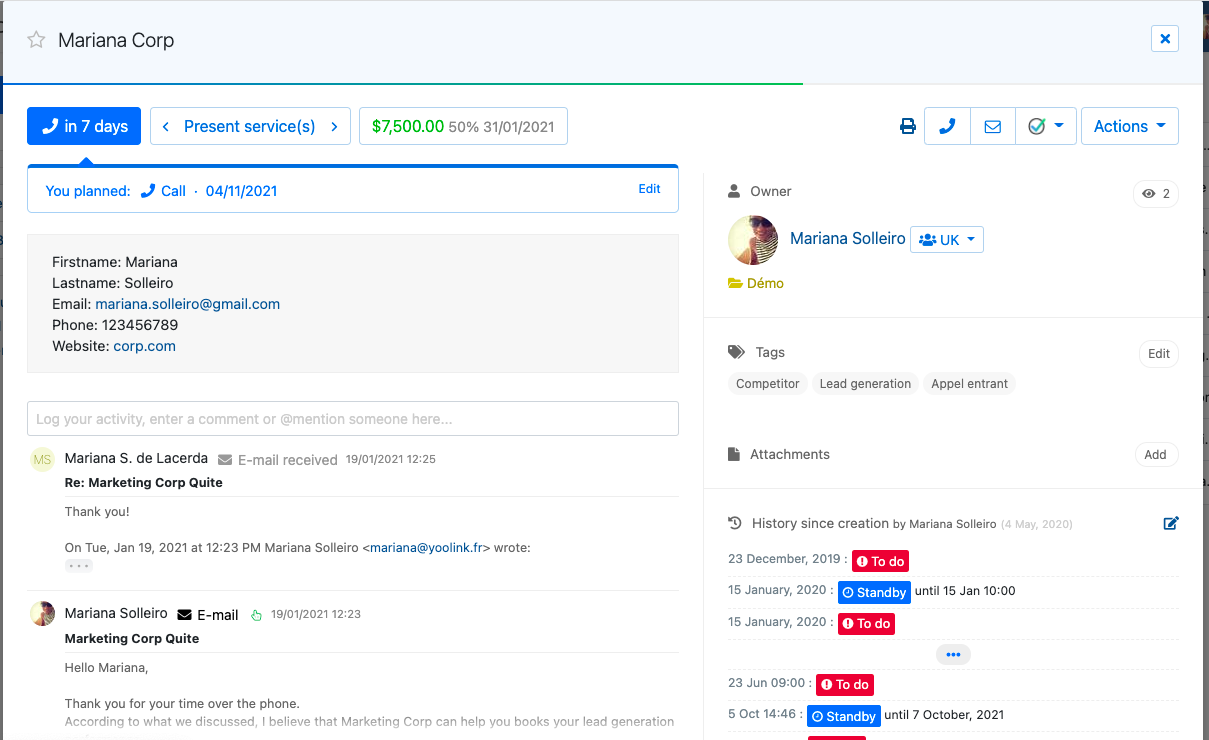 Once you've done all this, you can start creating prospects and leads.
3. How to create and manage leads
Here is a list of key information on how to create and manage your leads: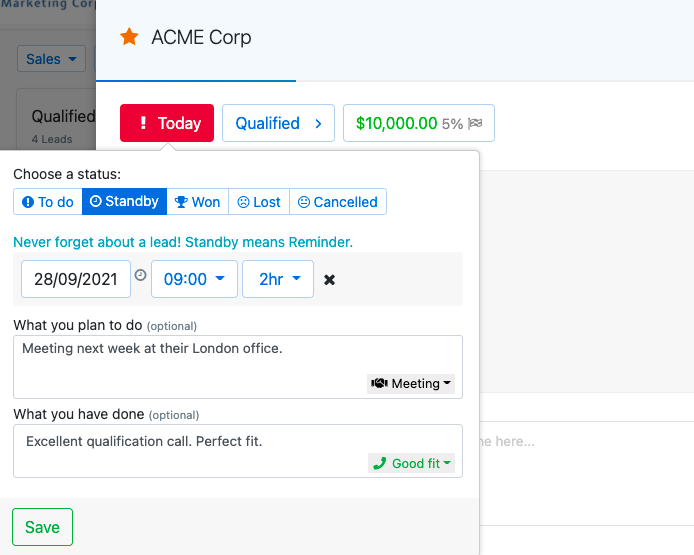 To create a brand new lead manually, click on the [+ New Lead] button at the top of the interface and fill out the requested information. Find out all the other ways to create leads here.

Once a lead is created, click on the 'TODO' button to define the next action: not only should you indicate the next activity you'll do, but also the one you just did with a written explanation of what happened.

To make a phone call, use the QR code scan to call.

To send an email, use the email tab in the comments section if you have the Dream Team Edition, or the email Bcc feature by simply clicking on the envelope icon.

To interact with your colleagues and managers, @mention them and react to comments.
At the end of the day, make sure nothing is left on TODO. Remember to ALWAYS plan the next action with a lead!
4. Using noCRM on a daily basis
Using noCRM is extremely intuitive, and the best way to start is for you to see it live. Join our webinar dedicated to user onboarding! It's every second week, and it's the best way to help you get started!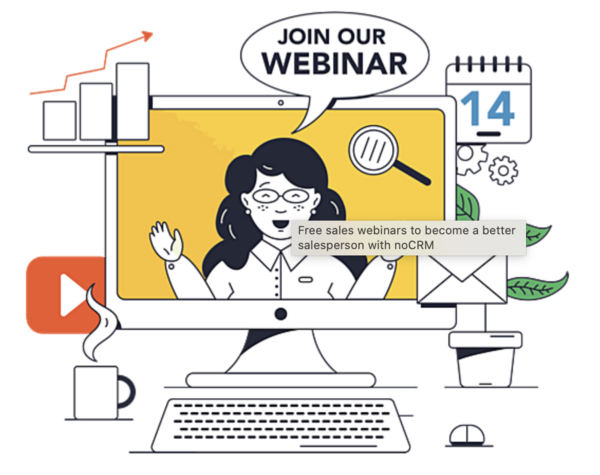 You'll learn to:
Manage your prospects & leads
Qualify new prospects
Create leads inside noCRM in every possible way
Set up your user account
Do you have questions? The answers are probably in our Help Center, Academy, or YouTube channel.
If you can't find the answer to your question, use the chat support inside your noCRM account to speak to our amazing support team.
onboarding
getting started
using noCRM
lead management
first steps
15-day free trial - No contract - No credit card required