Mobile Sales App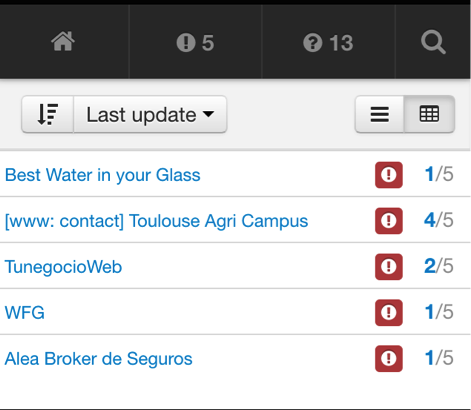 Many salespeople have to be on the field to visit their leads and clients. Today's world is mobile, so your work-related apps should be too.
You need to be able to access your contacts from wherever you are, so you can update their lead with important information and tasks at a moment's notice. In fact, we all know the sooner you can update records, the better.
Thanks to noCRM's mobile sales app, you can do this at all times, even if you've lost your internet connection. The mobile sales app is available for iPhone on the Appstore and for Android on Google Play. The app doesn't have all the same features as the desktop version, but the most important ones for when in mobility are there. You can search for and access your leads, manage these leads, and add new leads using the business card scan.
All good SaaS tools offer an app, and noCRM.io is no different. In today's fast-paced sales world, reps need continuous access. Whether they are at their desk, rooted to the screen, or on the go at networking events or attending meetings, it's vital that they keep up with their leads.
An app affords reps the opportunity to start tasks in the office and finish them while on the move. They also have access to their contacts no matter where they are, a feat that is important for the modern-day salesperson.
The business card scanner feature also means reps can quickly grab leads while at events and networking across their relevant industry. The app offers many of the same features as the desktop version.
You can add, track and manage deals, all from your mobile phone or tablet. The app is essential for the busy salesperson that needs to navigate all aspects and areas of sales.