Importing your Google Contacts
Creating a prospecting list is the first step to follow before carrying on with your cold calling organization. You can do that in your noCRM account by creating them manually, or by importing them from Google for example.
Importing your Google Contacts is a one-click operation if your account is connected to G Suite (more information in the Integration section of this help), or if you chose to connect your account to your Calendar with the Google link in Tools > Calendar.
Create a new Prospecting List and click on the button Import Google Contacts.
If you use G Suite and don't see this button it means that your account is not connected to G Suite. Contact our support, we'll help you do it.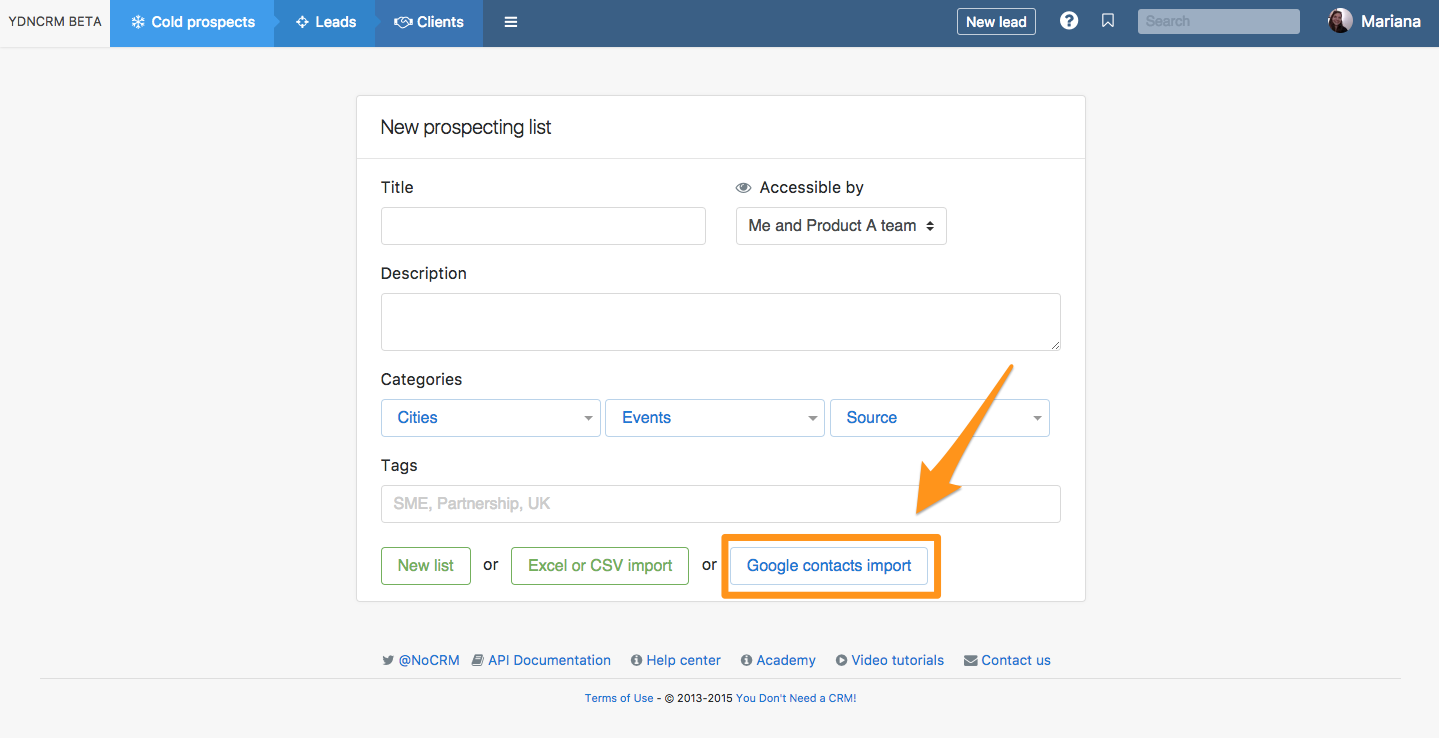 Learn how to import prospecting lists from Excel or CSV files into your noCRM account.