Multiple Pipeline Management
Every company has its way of working and its way of organizing leads. And, if your company sells different types of products or services, there's even a difference in the sales process for each product or service.
For better lead management, you need to have a pipeline for each type of product or service that you sell so that you can easily overview where you're at for each of them.
As a Sales Manager, it's essential to know where your salespeople are at for each type of product or service and that's why you need to be able to create multiple pipelines inside your lead management software.
Inside noCRM, it's possible to create multiple pipelines if you subscribe to the Expert or Dream Team Edition package.
N.B.: The goal is not to have plenty of pipelines. Create multiple pipelines only if there's a big difference in the sales process between one product/service and the other!
Example of a tech company
If we take the example of a tech company, typically 2 situations can happen: you can sell a simple a packaged software or a lot of consultancy on a large system for a big company.
In the first situation, deals can close in weeks without even meeting the client whereas in the second situation, leads can take several months to close and require several meetings.
Thus, you would have 2 different pipelines:
Simple package: To Qualify > Contacted > Demo > Proposal > Closing
Large system: To Qualify > Contacted > Meeting I > Meeting II > Meeting III > Quotation > Negotiation > Closing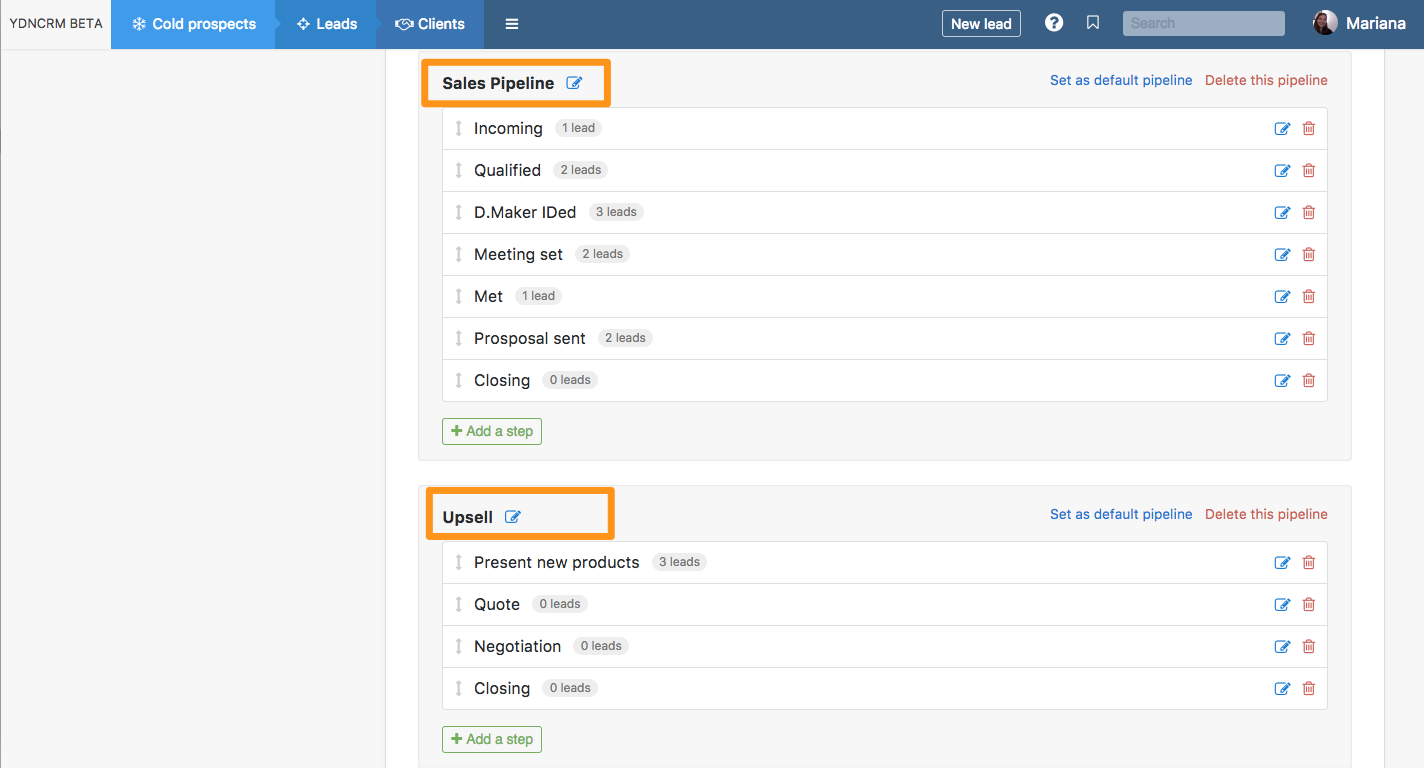 Read also: Create & manage multiple pipelines inside noCRM.io