Interface
Inside noCRM's lead management software you can choose to have your own logo to make the account look like your own.
To do that, go to Admin panel > Account Management > Interface. When adding your logo, it will replace that of noCRM on the top left.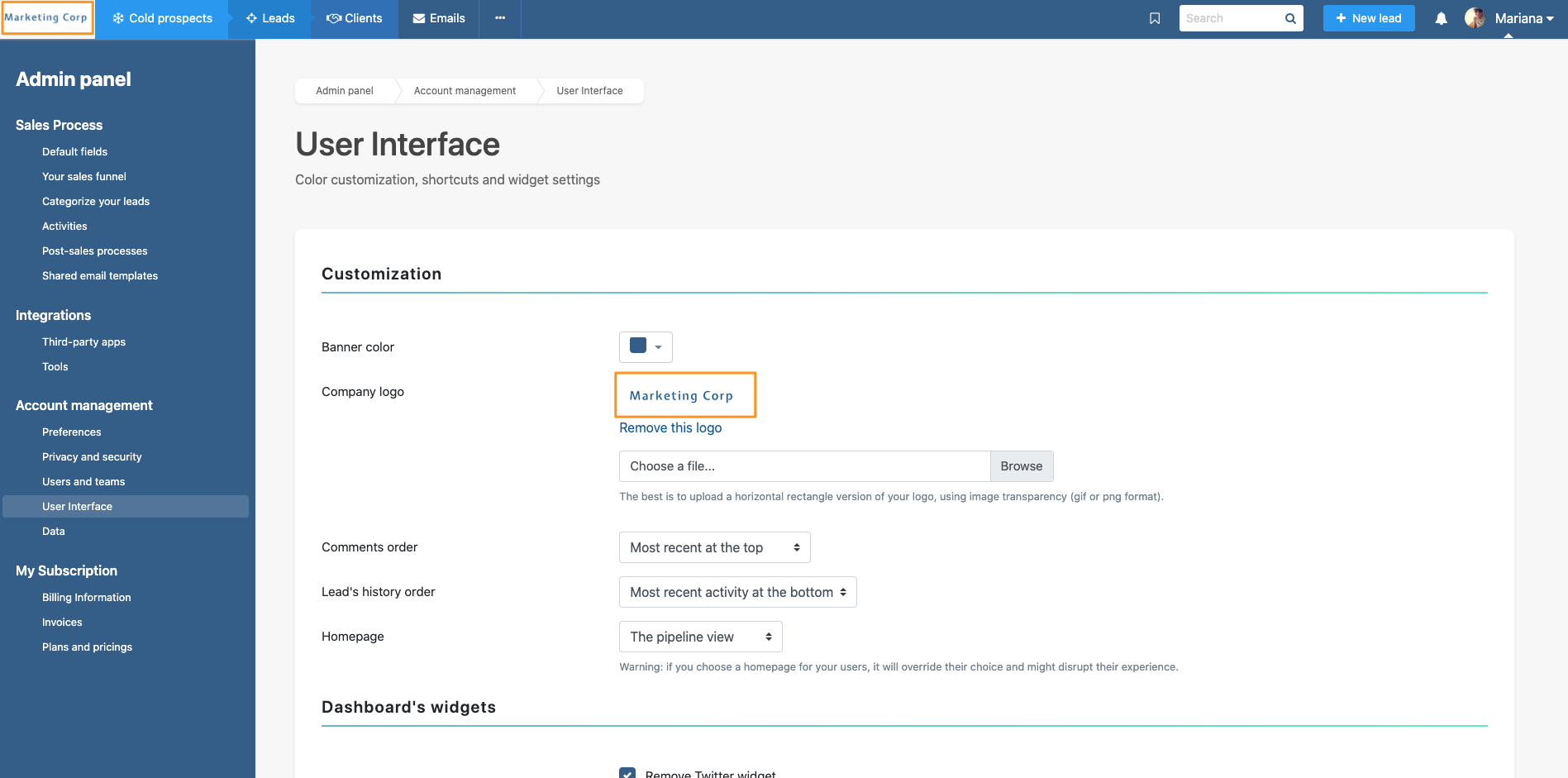 In the Interface section, you can also choose your account's homepage, the first page that all users will see when logging in to noCRM. Or you can let each user choose so everyone can pick what's best for them.
Account URL: The URL of your noCRM account looks like https://xxxx.nocrm.io. If you wish to change it, please contact our team.