From a contact form
Nowadays, almost every company has a contact form on their website. This is useful if people, for example, want to register for a newsletter, download a whitepaper they wrote, request a quote, or contact a specialist for more information. They just simply need to fill in that contact form with some basic details.
If someone has done that, you would probably regard them as warm leads, and you need to start treating them differently to other prospects.
noCRM makes sure that every time someone fills in the contact form of your website, their details go straight into your account as a lead so that you can start managing the new lead without having to fill in the information yourself.
noCRM allows you to do this in several ways, whether by sending an email or by using Zapier if you use online forms like Wufoo.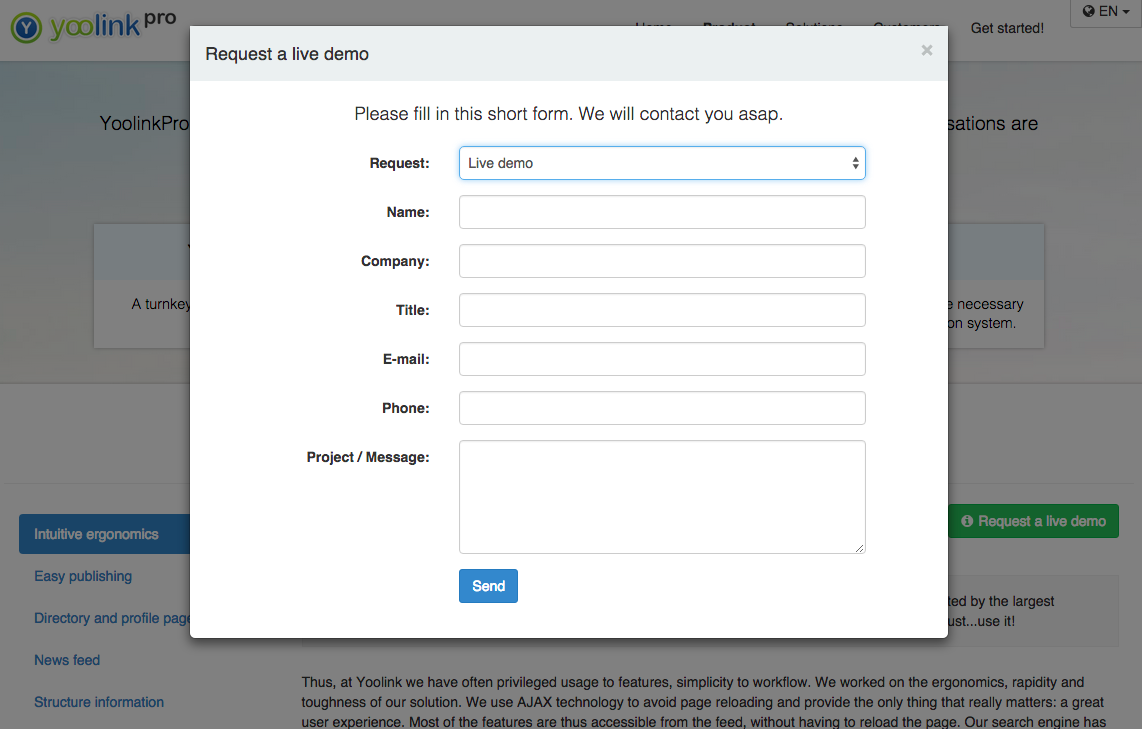 The lead thus created is found in your account in the unassigned leads and ready to be processed.

Not only does this save you time on admin work as well as help your team have a better prospecting organization, but the automatic task creation means this warm lead gets your immediate full attention.
You can learn more on how to create leads from a contact form in noCRM in our Help Center here.