Prospecting lists, leads & client folders
Sales reps have to manage leads that have three different levels of information: Prospects, leads and existing customers. Hence why inside noCRM you're able to manage the three types in different ways.
Prospecting lists
Prospecting lists are used to manage unqualified leads (prospects). You create them manually or by importing a CSV or Excel document. A prospecting list is, for example, a list of contacts you have already pre-qualified and wish to contact. Once imported, you manage this using an Excel-like document that is editable directly inside the system. It also enables you to transform any contact into a qualified lead in a matter of seconds.
/!\ You should only transform a prospect into a lead when there is at least interest from the other party. Having 400 leads to manage by a sales rep is not human, nor is it smart practice. Only create a lead when it's qualified – otherwise, it stays as a prospect (unqualified lead). You can learn more on prospecting organization in our guide.
Leads
Leads are qualified prospects. There are several ways of creating them without having to fill in data manually (more information in our Help Center section). Once created, they are easy to manage.
Leads can either be: alive ('To-Do'), meaning you have to act on them straight away, on Standby with a reminder for a specific date and time you have previously set, or Closed. For a lead to be closed it is either won because it completed your sales process, lost because the deal went to another competitor, or *canceled because the sale didn't go through for a specific reason. The key point is that when a lead is still alive, it always has the next action, whether it's right now or at a pre-defined later date – meaning you can never forget about a lead.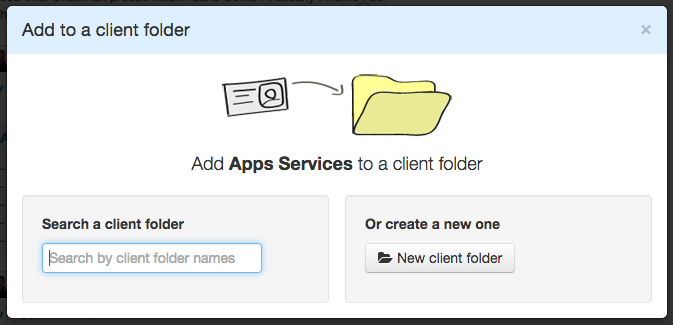 Client folders
Client folders are folders in which you place all the leads that you have with the same client. If you only have one lead with a single customer, then you shouldn't create a Client Folder. Only create one when you have at least two leads with the same company or individual.
Inside the client folder, you will be able to see the history with that client, the value they represent to the company in terms of money, and their seniority. Client Folders are useful for certain advertising companies, for example, because they usually sell more than once to the same client.
To do this, you simply need to "duplicate the lead" by using the actions button in a lead to create the client folder – and thus keep the new lead and the old lead inside the same client folder.
Read also: Organize your sales for better results