Client Follow-Up: How to Manage the Post-Sales Cycle or Follow-Pp on Leads Once They're WON
noCRM is a lead management software that helps you close deals faster and managing them in the most efficient way possible as you improve your sales process.
Nevertheless, experience has shown us that once a lead changes to WON, i.e. a deal was successfully closed, there's often a need to manage some tasks such as invoicing, signing a contract, or managing a project... Therefore, noCRM Expert & Dream Team Editions also include a Post-Sales Process. Essentially, there a lot of client follow-up.
In fact, closing deals is important but so is delivering.
If you chose the Expert or Dream Team Editions, noCRM enables you to create several Post-Sales Process templates, with predefined tasks. Once the status of the lead changes to WON, you can easily add a Post-Sales Process to it.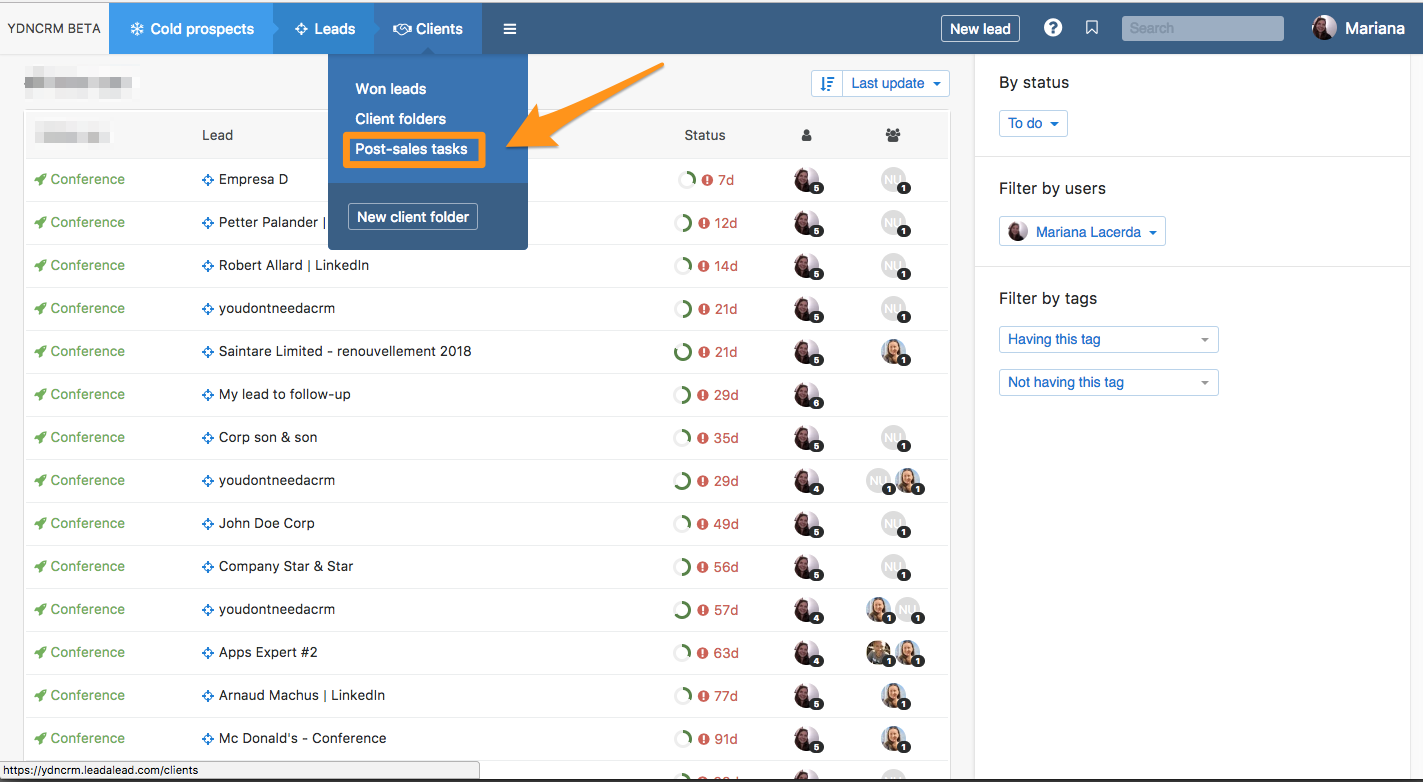 Example: Using the Post-Sales Process in a travel agency
In a travel agency, when a lead changes to WON, it needs to be followed up for a correct organization of a trip.
A lead enters into the following Post-Sales Process:
First Post-Sales Process name: Trip Organization. Associated tasks:
Receive deposit
Confirm reservations
Invoice
Total payment
Send out documents
Confirm chosen service
Travel
Second Post-Sales Process name: Upon arrival. Associated tasks:
Arrival of guests
Tour comment of destination
Tour comment sent to an agent
Quality control
For more information about how to set up and use the Post-Sales Process inside noCRM, click here.