Apply filters to find relevant information
Finding the information you are looking for can't take too long — sales reps are busy people who need to focus on their sales process.
The information has to be easily accessible. Of course, you can use the search engine, but if you're looking for a number of leads in a certain category (such as a specific city, and still active), you will need filters.
Inside noCRM it's really easy to find this information. At the right of every page, there is a **Filter button. Filters work on tags but also pipeline steps, starred leads... Which is why it's very important that you customize your sales steps, as well as create categories with predefined tags.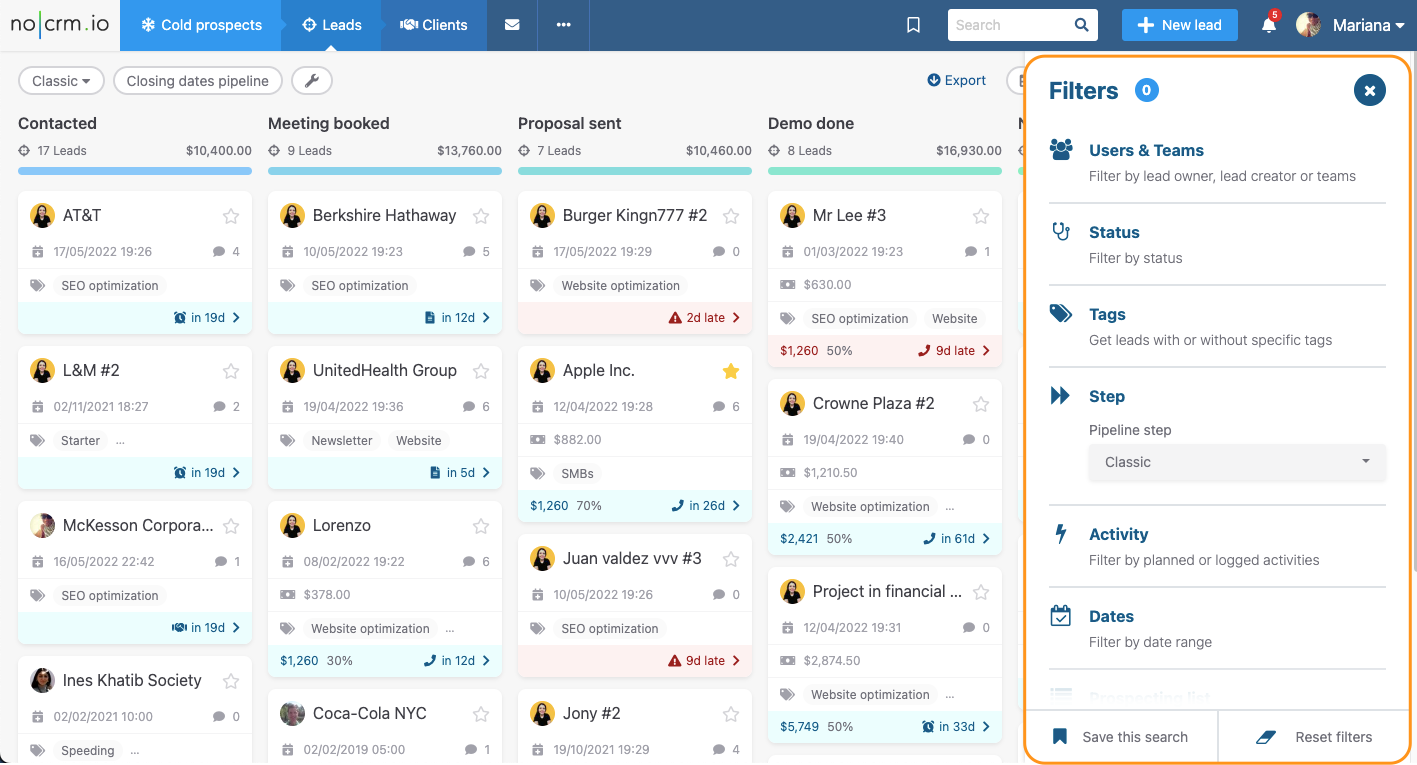 The more filters you select, the smaller the selection.