Search lead info on Google & LinkedIn
You have a company name and a contact, but wish to know more about your lead, like who the contact is and what the company does? Great news! Figuring it out is now only a couple of clicks away.
Open your lead, and launch the searches from its Actions menu. As easy as that!
You can now easily start feeding your sales process with the right leads' information.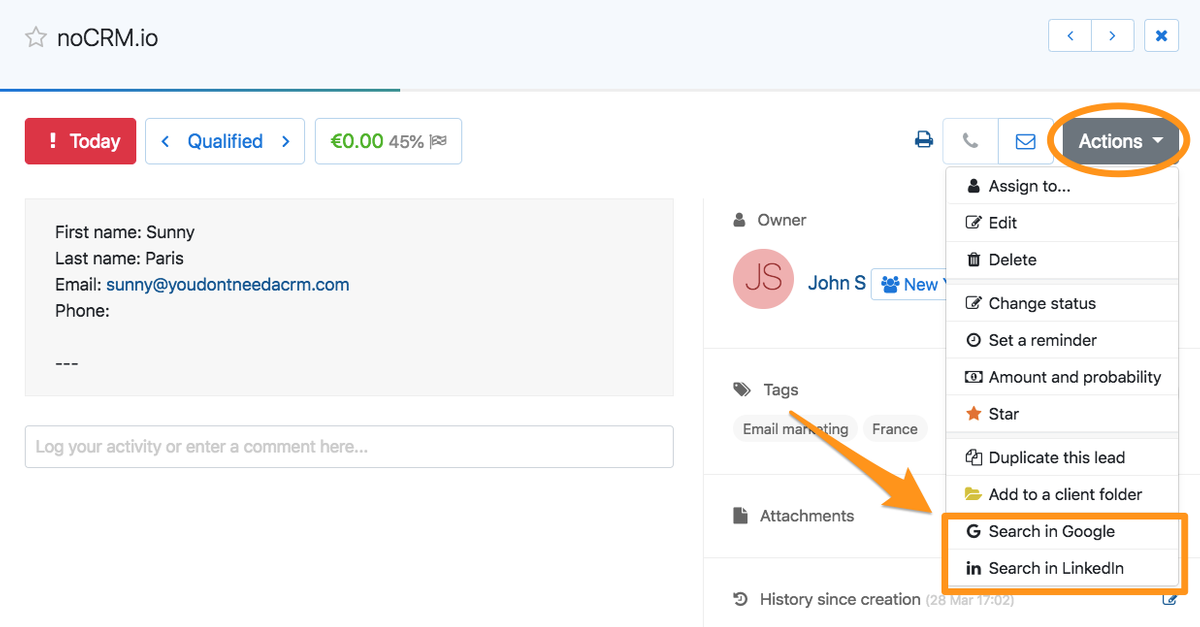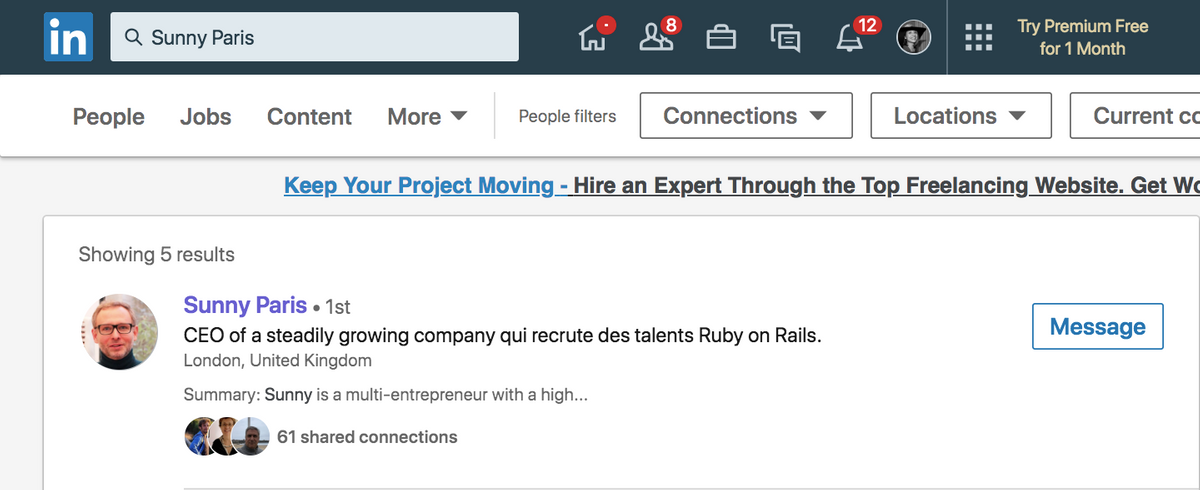 Don't forget that you can also directly create leads from LinkedIn with our Lead Clipper Tool.
Note: this feature is activated in every account. If you wish to deactivate it, go to your Admin Panel > Account Settings and untick the preference.